Once Upon a Time Spoilers: An Improved Enchanted Forest, Cinderella & MORE!!
Paul Dailly at .
Once Upon a Time is essentially rebooting when it returns for Season 7 later this year, and the details are slowly trickling out about what fans can expect from the new iteration of the series. 
It was recently reported that Dania Ramirez was one of several key additions to the cast, but there was little revealed about who the new people would play. 
Now, we have confirmation that Ramirez will be taking on the role of Cinderella, but there's an intriguing twist to go along with it. Henry will be married to the character, and they will share a child together.
Yes, the same child who appeared in on Once Upon a Time Season 6 looking for her father.  Thankfully, we don't have to wait until September to see the happy couple in action. 
ABC released two pictures promoting the upcoming season, and Henry and Cinderella look anything but happy. 
Executive producer Eddy Kitsis confirmed the news about Ramirez's character at the D23 Expo in Anaheim on Saturday. 
Fun fact: Dania Ramirez is not the only person to take on the role of Cinderella on the fantasy drama series. 
Jessy Schram has appeared multiple times throughout the run of the series as Cinderella, but we're unsure how the show will explain having two different versions of the character.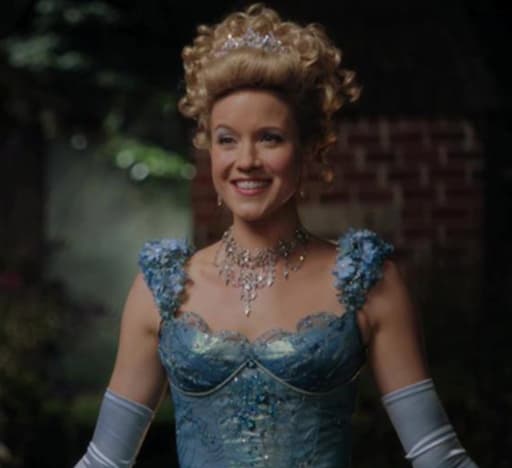 He also went on to reveal that the present-day storyline will be set in Seattle, while the flashbacks will take viewers back to the Enchanted Forest. 
"Henry is in a new Enchanted Forest, with characters that we have seen before but with different tales," the EP teased.
In addition to that, Storybrooke will not be completely forgotten. In fact, there's a good chance we'll be seeing it on Once Upon a Time Season 7 Episode 1. 
The reason? Because Jared Gilmore will resume his role as the Young Henry.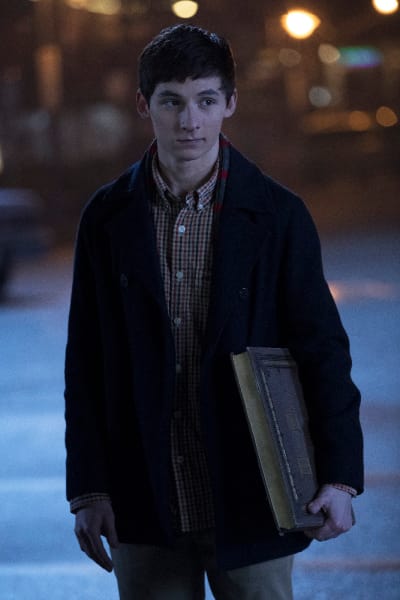 "We're going to follow him as he leaves home," Kitsis shared, adding that Henry "wants to find his own story."  
Considering the fact that Once Upon a Time Season 6 hit a disappointing creative lull, everything we are hearing about Season 7 makes it sound like the show could return to its former glory. 
Losing most of the cast is difficult, but most of the storylines came to fruition by the time they departed.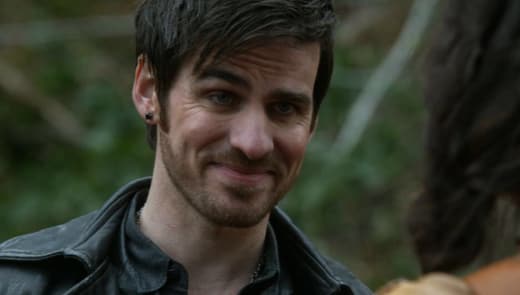 Our biggest concern heading into the new season is what Hook's involvement will mean for his relationship with Emma. 
All told, we will have more clarity when the series finally returns. 
Remember you can watch Once Upon a Time online right here via TV Fanatic. Get up to speed with the end of Emma Swan's story as we await more details about Henry's new one. 
Over to you, Once Upon a Time Fanatics. What do you think of all details?
Paul Dailly is the Associate Editor for TV Fanatic. Follow him on Twitter.