Wynonna Earp Season 2 Episode 7 Review: Everybody Knows

Lisa Babick at . Updated at .
Holy demon babies!
On Wynonna Earp Season 2 Episode 7, Wynonna reveals that Doc might not be the father of her baby after all. Instead, it could be a guy named Jonas who has a dark secret!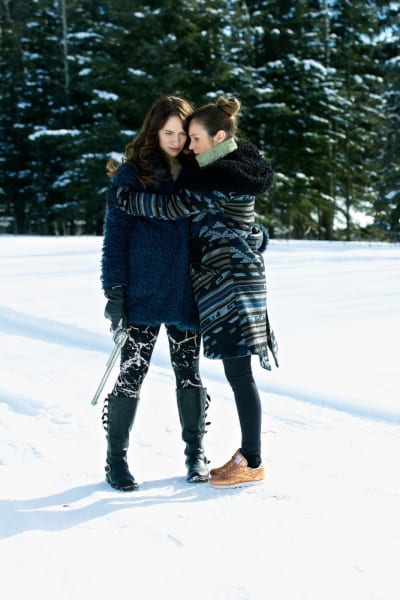 Wynonna would never have guessed in a million years that Jonas was a revenant. She was as shocked as the rest of us with that reveal, but it adds some new spice to the pregnancy storyline.
Whoever the father turns out to be (and let's keep our fingers crossed it's Doc), the baby is still an Earp.
If the baby is half revenant, it could create some serious complications when Wynonna starts chasing down the rest of the revenants.
She and the rest of the gang are going to have to work really hard to keep the truth a secret. If the revenants found out, they might try to kidnap the baby or worse.
Wynonna and gang are going to have to be extra vigilant when Baby Earp is born, and we already know that won't be an issue.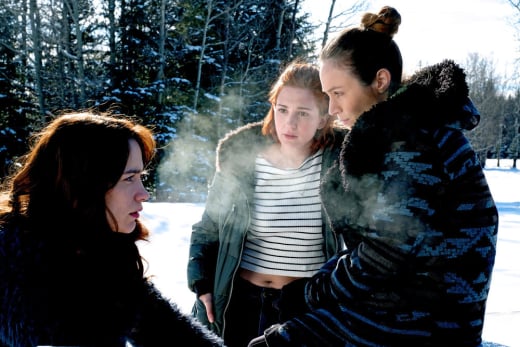 But you have to wonder if the Earp curse can be broken if there's a half-revenant baby running loose. It also makes you wonder if there are other half-revenants out there.
Wynonna can't be the only woman in Purgatory to have gotten pregnant with a demon's baby, right?
She made the right move sending Jonas back to hell and it had to have felt good especially after all the nasty that came out of his mouth before she blew him away.
Wynonna is a tough gal and she remained strong, but it had to have bothered her a little bit. 
Having a baby is a life-changing experience. The carefree life she lived before will be non-existent. She's going to grow up fast and it'll be for the better.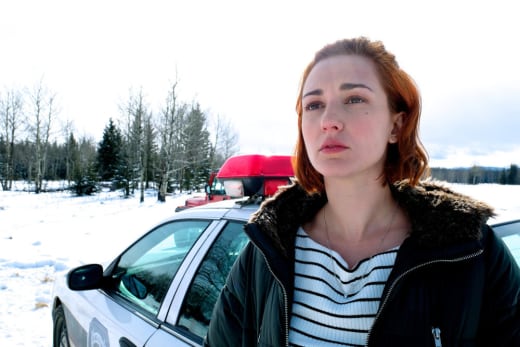 She'll think much clearer and she'll be much stronger.  
Whiskey and donuts just may be a thing of the past now.
But let's forget about Jonas right now and talk about Doc. Did anyone else's heart explode when he talked to Wynonna in the kitchen?
Even if he isn't the father, he's going to be a great uncle to Baby Earp.
He cares so much about Wynonna even though it didn't seem that way after she dropped the bomb on him earlier. 
I really hope Doc is the father. I really, really hope he is.
Other Thoughts:
Doc almost lost his life this hour. The ghost U.S. Marshall subplot was a bit bizarre, but I loved how Dolls stood up for him and saved his life.
 
Jeremy's binding spell was hilarious, but even better was his flirting with Doc. Is Doc even aware that Jeremy has a crush on him?
 
Peppermint Schnapps is like drinking Christmas. How adorable is a drunk Nicole?
 
Will Waverly get genetic testing to see if she's really an Earp? It seems like the most logical thing to do to see if Bobo was telling the truth or not. And it will set both Waverly and Wynonna's mind at ease.
 
What did you think of "Everybody Knows"? Who do you think the father is?
Were you surprised about Jonas? How much do you all love Jeremy?
Hit the comments and share your thoughts!
If you need to catch up, you can watch Wynonna Earp online right here via TV Fanatic!