CBS Execs Discuss Hawaii Five-0 Exits: What Did They Say?
Paul Dailly at .
Hawaii Five-0 is losing two series regulars ahead of Season 8. 
Grace Park and Daniel Dae Kim recently confirmed their exits after it emerged that their alleged demand to achieve salary parity with their co-stars were not met.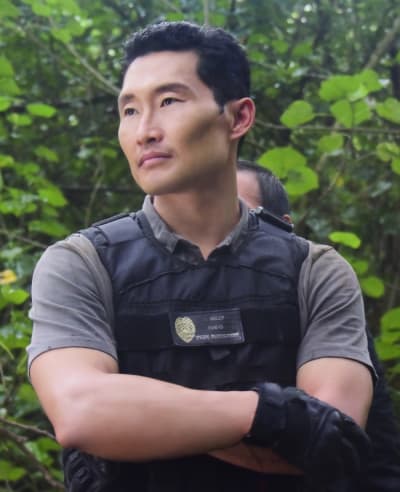 In the weeks that have followed, fans have been all over the matter on social media because most think the show will not be the same without them. 
At Tuesday's Television Critics Association summer press tour panel for the network, execs opened up about the network persistently being slammed for the lack of diversity in its programming.
This paved the way for a conversation about what happened with Park and Dae Kim before they departed the hit drama series. Entertainment chief, Kelly Kahl, opened up about it.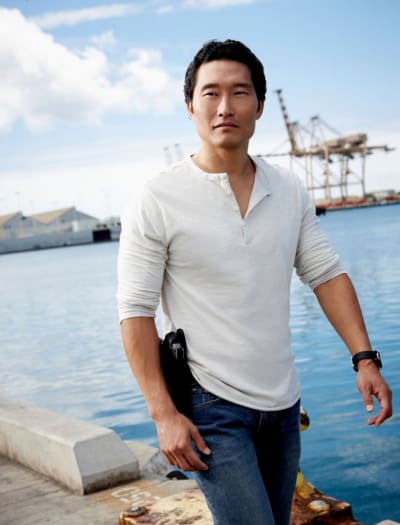 "We love both those actors and did not want to lose them. We made very, very strong attempts to keep them," offering "an awful lot of money." But with long-running dramas, "sometimes you lose cast members."
He concluded, "At some point, there's some cast turnover."
Dae Kim took to Facebook last month with a lengthy statement titled "A MESSAGE TO MY FANS ABOUT HAWAII 5-0."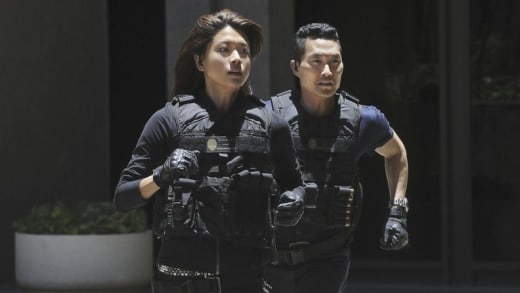 It reads:
Sorry for the delay in hearing from me, but like you I'm sure, my July 4th holiday was busy with friends and family. I'm back now and didn't want to let any more time go by without reaching out. By now many of you have heard the news, and I'm sad to say it is true.
I will not be returning to Hawaii Five-0 when production starts next week. Though I made myself available to come back, CBS and I weren't able to agree to terms on a new contract, so I made the difficult choice not to continue. As sad as it feels to say goodbye, what I feel most is gratitude.
I am so deeply thankful to our crew, writers and everyone associated with the show – and especially the cast, who have been nothing but supportive through this entire process.
They and the crew have been my second family for seven years and I wish them nothing but success for season 8 - and beyond.I also want to say thank you to Peter Lenkov, Alex Kurtzman, Robe rto Orci and everyone at CBS.
I will always be grateful for their faith in me to bring Chin Ho Kelly to life. As an Asian American actor, I know first-hand how difficult it is to find opportunities at all, let alone play a well developed, three dimensional character like Chin Ho. I will miss him sincerely.
What made him even more special is that he was a representative of a place my family and I so dearly love. It has been nothing short of an honor to be able to showcase the beauty and people of Hawaii every week, and I couldn't be prouder to call these islands home.
To my local community, mahalo nui loa. Finally, I want to thank all of you, the fans. I've read your messages and I can't tell you how much they've meant to me. I never, ever forget that YOU are the reason Hawaii Five-0 is the success that it is, and interacting with you online and in person around the world(!) has been one of the greatest joys of this entire experience.
I'm so sorry we won't be continuing this journey together. I'll end by saying that though transitions can be difficult, I encourage us all to look beyond the disappointment of this moment to the bigger picture. The path to equality is rarely easy.
But I hope you can be excited for the future. I am. 5-0 continues on after one of its strongest seasons. I've got new acting projects on the horizon, and as a producer, my company, 3AD, has its first show, THE GOOD DOCTOR, set to air this fall on ABC.
I hope you'll tune in. There's a lot to look forward to and I'll be sure to share it with you. In the meantime, Aloha, thank you and Happy Independence Day!
-DDK
What do you think about all of this?
Will you continue to watch Hawaii Five-0?
Sound off below!
Remember you can watch Hawaii Five-0 online right here via TV Fanatic. Get caught up now!
Paul Dailly is the Associate Editor for TV Fanatic. Follow him on Twitter.