Empire launched in 2015, and there was a convincing hook that set it apart from the other primetime soap operas: The antagonist was dying. 
On Empire Season 1, there was a certain finality to everything that Lucious Lyon did because we were under the impression he was dying. 
The reveal that he was not going to die was an unsurprising soapy twist that tainted the series and confirmed what we all feared: Empire was a primetime soap that did not care about throwing logic out of the window in favor of shocking the audience. 
The character of Lucious has absolutely no redeeming qualities, and that's something that's problematic. If a character cannot be redeemed, then what is the point of keeping them around?
As a viewer and someone who loved the initial episodes of the series, it's disheartening watching the characters continually orbiting around Lucious as though he is some sort of Messiah. 
Cookie is the one who went to prison for all those years and missed out on her children growing up, how did Lucious repay her? By moving on with Anika. 
He subsequently tried to cut Cookie down at every turn and even tried to turn the boys against her. At his very core, Lucious is a man who thrives on having power. 
I can't help but think the producers are aware that he is a problematic character. Perhaps that's why he lost his memory ahead of Empire Season 4. 
If you watch Empire online, you know that just when Lucious and Cookie decided (for the one-hundredth time!) to make a go of their relationship again, disaster struck.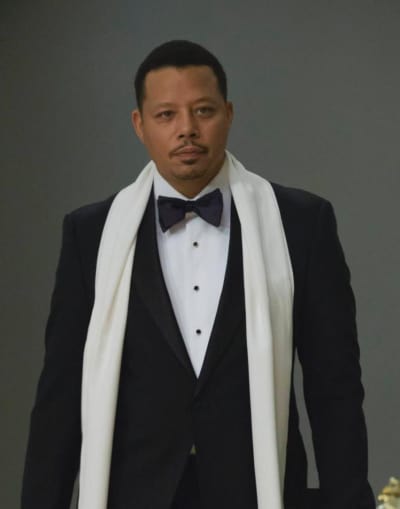 A car exploded, and they were both sent flying. While Cookie made a full recovery, Lucious apparently lost his memory. This certainly presents the show with the opportunity to rebuild and give Lucious a conscience. 
It's downright embarrassing how characters follow Lucious around like lemmings to stay in his good books. It's been happening for far too long, and something has to change for viewers to remain invested in the show. 
Remember on Empire Season 2 when Lucious had a board member's cat killed to force her to vote to keep him in the company? A few episodes later the same board member was grinning from ear-to-ear when Lucious and Cookie were announced as Co-CEO's of the company. 
Logically, that makes absolutely no sense, and we need some progression for the core characters. How are they supposed to progress when Lucious is on tap every step of the way to drag them down and say they suck?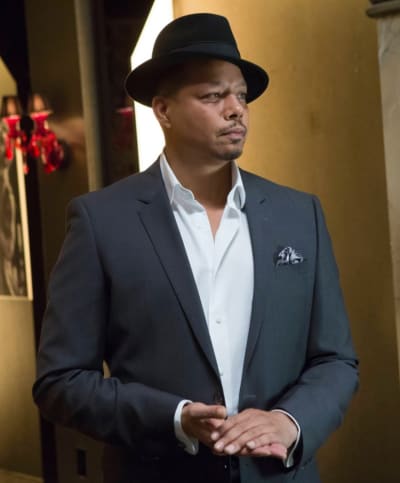 I get that TV is a tough business, but the fans know when something is wrong, and it seems like the show desperately wants to keep Terrence Howard attached but have no idea what to do with him. 
Whether he's cheating, killing or being an ass, it's been done to death, and Empire desperately needs a revamp if it wants to recapture the spark it had a few years back. 
Once upon a time, Empire was the most talked about show around. Everyone wanted to guest star on it because everyone was aware of the impact it had. 
It can't be a coincidence that the ratings have been gradually declining since the beginning of the second season. Despite the hollow efforts from Lucious to be a better person, it's just not working. 
All roads lead back to the character, and that's not good. 
With his mind allegedly wiped, it presents a great opportunity to reinvigorate the series and right all of the wrongs of the last few seasons.
Obviously, it's difficult to imagine the show without Lucious, but then again, it would have been fun watching the characters adapt to a Lucious-free life. 
Whether the show will roll with this new version of Lucious for any length of time is a big question. Knowing Empire, it would not be surprising if it was all just an elaborate ruse to get the upper hand on his enemies. 
Lucious likes to be one step ahead of the game, and that's why people often find themselves in trouble. Let's just get the whole amnesia storyline out of the way and see where we stand.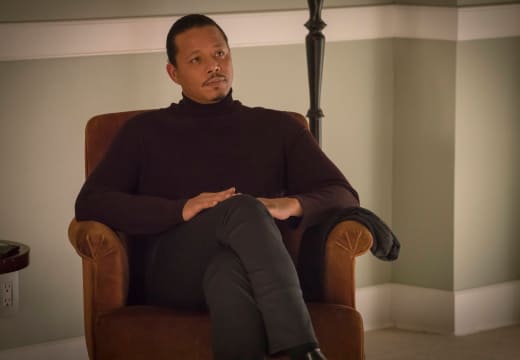 The show is on thin ice as it is and if this did all turn out to be some big twist, people would be laughing as opposed to sitting there with their jaws on the floor. 
There are only so many times a character can do wicked things before fans realize that the show is using it as a mere plot device and it comes across as forced. 
Over to you, Empire Fanatics! What do you think about Lucious? Does he need to change or leave the show?
Chat with me in the comments about your thoughts on it!
Empire returns Wednesday, September 27 on Fox. 
Paul Dailly is the Associate Editor for TV Fanatic. Follow him on Twitter.