Scandal Season 7 Episode 1 Review: Watch Me
Paul Dailly at . Updated at .
It takes two to make history.
That's precisely what Olivia Pope drummed into President Mellie Grant's mind on Scandal Season 7 Episode 1 when they found themselves embroiled in their first big crisis together while inside the White House.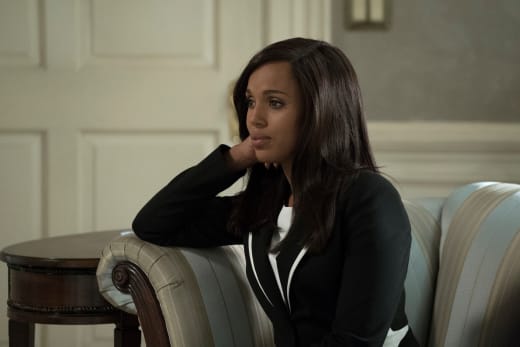 Olivia is thriving with all the power, and as the episode progressed, it was apparent that Olivia wanted to be the one pulling all of the strings to make all of the big decisions.
Simply put, getting Mellie into the White House was all part of her master plan for world domination, but did anyone else really think that would not be the case?
If you watch Scandal online, you will already know that Olivia loves to be in control and with B613 at her disposal, she's one of the most dangerous people in the world. 
That said, she gets the utmost respect from me because she did not want the American hero to die. She stuck to her guns and had a convincing plan in place to win the power struggle. 
The ambassador's son nearly getting taken out of the equation for Olivia was just another day at the office. When Olivia was a fixer, she was a master manipulator, and that's a trait that has not gotten lost in her transition to the oval. 
The case helped me get on board with Olivia despite the way she was acting to those closest to her. She did not have time for any drama, and that's why she was giving her career her all. 
The revelation that she was sleeping with Jake made me want to gouge my eyes out and pretend the scene did not exist. Olivia seemed happy enough with Fitz at the close of Scandal Season 6, so I want to know what's happened to him.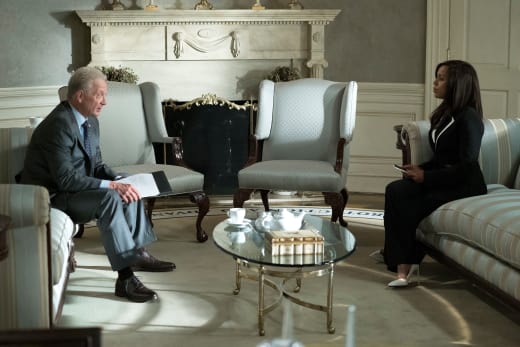 At least we know Olivia was only with Jake for some no drama hookups, and not a full-fledged relationship. We're looking for progression here, people. It's not like we have a tonne of episodes on the way. We're on the final season.
Jake going behind Olivia's back to talk Mellie into agreeing to strike was a bold and unpredictable move. Cleary, he forgot that Olivia was one of the most tenacious people around. 
There's not really much for Jake to do on Scandal nowadays, but if Olivia can throw shade at him every week about going home to his wife, he will be a little more bearable. 
There was a time Jake was a breath of fresh air on this series, but terrible writing and the random hook-ups with Olivia destroyed the character. It's difficult to give a damn about him when it's obvious Olivia and Fitz will be together by the end.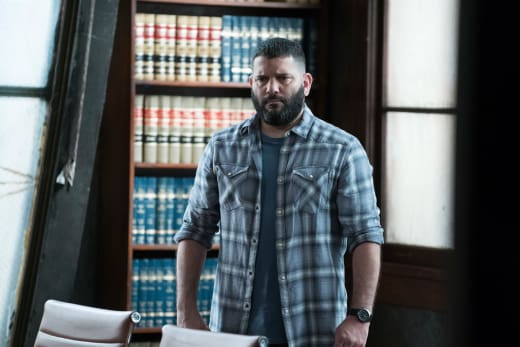 His betrayal gave us one of the most powerful scenes in the history of the series. Mellie had every right to be frustrated with the way Olivia was acting. In Mellie's mind, she was Olivia's superior. 
The Chief of Staff should not be pulling strings the way Olivia Pope is, and it was only a matter of time before the power struggle between the two women became a focal point again. 
Mellie: This is my office.
Olivia: This is not your office. It belongs to the people. To the Republic. This office is sacred. You don't own it - you lease it. Four years with an option for renewal. You protect it, you serve it and you don't decide the best way to do that by yourself.
Mellie: I didn't. I listened to your advice, and I chose a different course.
Olivia: And now I'm stuck cleaning up after you, which is why I need to you get you on the phone with the British Prime Minister.
Mellie: I don't care if this tiny dustup with Bashran causes World War III. The only thing I care about right now is making it crystal clear that you follow my orders. You have my back. You don't sneak around behind it and freelance after I give an order.
I did laugh a little when Mellie revealed she wanted to be a "monument" as opposed to an "asterisk." Does she think Olivia will not release a tell-all explaining her involvement in all of the decisions at some point?
That would be a good tie-in book, wouldn't it?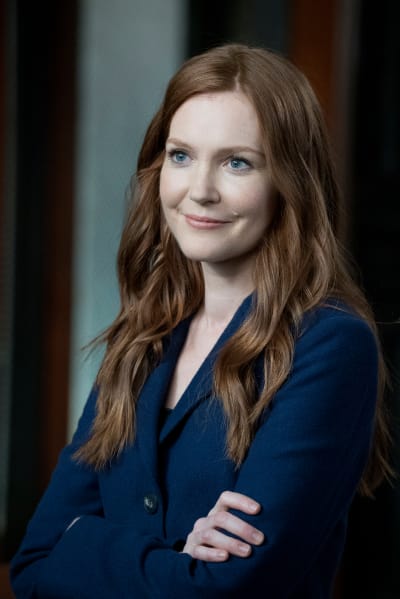 Either way, I cannot wait to see where this storyline goes next because I'm all for Olivia calling the shots. Kerry Washington is killing it. 
Was anyone else digging the fun dynamic over at Quinn Perkins & Associates? It would have been too easy for the firm to thrive as well as it did when Olivia was at the helm. 
Quinn: Let's order from that vegan place on 13th.
Abby: Again? That place doesn't serve food.
We're getting to see this new iteration formed from the ground up and that means they are struggling for clients. It was an excellent move to have the American hero case tied to the events at the White House. 
Two big separate storylines the first episode back would have been a colossal mistake. There will be collaboration between the two sides down the line. 
I'm struggling to conclude why Olivia is so cold towards her former colleagues. Is she trying to leave them behind, or is she leaving the firm to find its footing before getting close to them again?
Maybe she's just too busy throwing around her words of wisdom. 
"Watch Me" was a decent episode. It had the characters in some crazy situations, but as far as premieres go, this was the quietest one in quite some time. 
There was no significant murder to kick off the season. It was all about transition for the characters, and that's not entirely a bad thing. 
Other tidbits from the episode:
I had to laugh at the education bill in honor of Luna Vargas. If only the public knew she was forced to kill herself by the very people running the country. It certainly presents a lot of questions. 
Cyrus choosing to stay loyal to Olivia and Mellie floored me. There is a slim chance, however, that he knew what Olivia was doing. He and Liv sure know how to read each other. 
Did anyone else love that Olivia got to be the one to put Rowan in his place? In previous seasons, he has been the one who led the conversation during dinner. Not anymore.
Over to you, Scandal Fanatics! What did you think of the episode? 
Sound off below!
Scandal continues next Thursday on ABC!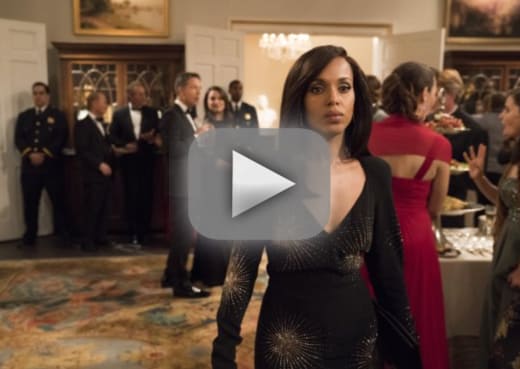 Paul Dailly is the Associate Editor for TV Fanatic. Follow him on Twitter.