Empire Season 4 Episode 5 Review: The Fool
Paul Dailly at . Updated at .
Lucious Lyon is back, and he's going to be just as wicked as before!
That much became crystal clear on Empire Season 4 Episode 5 when the character manipulated Claudia in such a way that made me feel sorry for her. 
Claudia thought she was hitting milestones with Lucious, and the moment he said the L word to her, her true motives came to the forefront. 
Asking to write a book proved that she was thirsty for some fame on the back of nursing him back to health. Did she expect to kick Cookie out of the mansion and become a mother to the kids, too?
Say what you want about Lucious, but the version without memories has been fun to watch throughout the first few episodes of Empire Season 4.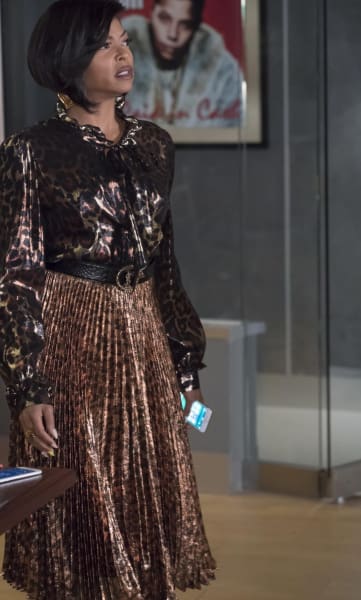 It's paved the way for exciting stories for the character, and I hope that him getting his memories back does not mean he's returned to his evil self.
He may have gotten some revenge on Claudia, but she was trying to manipulate him in the first instance. Had Cookie stopped and listened to him, she would have probably been ecstatic that she could go and tell the board members everything was fine. 
The moment I enjoyed the most on "The Fool" was when Dwight told Veronica he needed more from her performance in a constructive way. 
Back on Empire Season 1, he was brutal to her about her brother's death to get her to hit the high notes. That showed he was different. 
I don't know what to expect from Eddie taking on a role at Empire. I dare say he will be butting heads with Lucious and Cookie before long.
There always seems to be a power struggle on this show so it would not surprise me if Eddie were only sticking around to find a pathway to a promotion to CEO.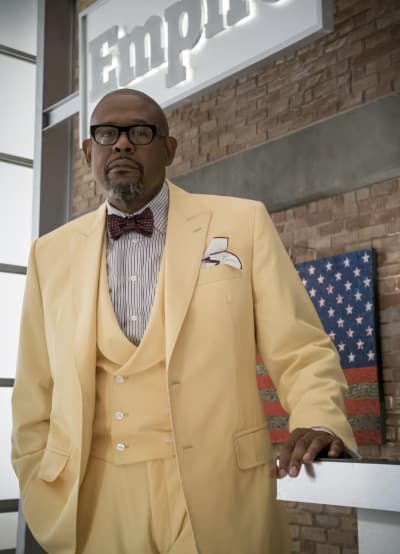 Eddie was nice enough when he was trying to keep up the charade that Lucious was fine in front of the reporters, but his true motives will likely become clearer in the coming weeks. 
Am I the only one tired of the whole Dubois storyline? They are getting way too much credit here. Being such a high-class family, you would think that everyone would know Warren is related to them. 
There is humanity in Warren, and that's what will ultimately allow him to reveal the truth to Jamal. You can tell it's eating away at him. 
Antonio was right on the money about Warren being too in love with Jamal now to cause some serious damage to the Lyon family, but would Diana really believe her borderline alcoholic son?
Angelo has experienced a huge fall from grace since Empire Season 3, and I can see why he would be mad the Lyons. At the same time, however, he was warned by his mother on multiple occasions about getting close to Cookie.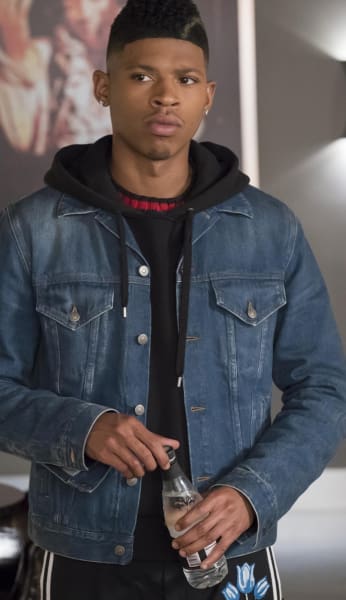 Hasn't he heard that mothers know best? I rolled my eyes when I Andre smacked Antonio. That was exactly what he wanted. Antonio's actions have been all about getting a reaction. 
The subsequent awful sub-plot with Andre attempting to feel the country was laughable. There was absolutely no way he was going to leave, so it was difficult to get on board. 
It's the type of plot you would use in a season finale for it to hold any weight. The only thing that surprised me about it was that Tiana was the one who turned him in. 
I was so sure the cops were going to show up and arrest Hakeem. The storyline with Anika needs to come to an end because it's dragging on for dear life and she needs to disappear off the screen or just stop trying to be an antagonist. 
Despite the way the family has treated her over the years, Anika was the one who ruined the tranquility when she sent Rhonda plunging to her death on Empire Season 2. 
This show needs to dial it back and bring some logic back into the mix because it's really difficult to care for any of the characters when they don't feel like they have been fully fleshed out. 
Meh. 
Maybe I'm just over Empire, but this is not the show I fell in love with in 2015 back when it was the most talked about show on TV. 
I like that it's gotten back to dealing mostly with the Lyon family instead of the multitude of special guests, but we need to get some fresh and exciting storylines thrown in. 
Andre having it off with Pamela from the FBI who is playing him feels like something that's been done to death on television. 
Amirite?!
Okay, Empire Fanatics. What's your take on the episode? 
Hit the comments below!
Remember you can watch Empire online right here via TV Fanatic. Get caught up on all of the fun right now!
Empire continues Wednesday on Fox!
Paul Dailly is the Associate Editor for TV Fanatic. Follow him on Twitter.