Empire Season 4 Episode 7 Review: The Lady Doth Protest
Paul Dailly at . Updated at .
The Lyons are finally ready for war, and I could not be more excited about it. 
The family found out the truth about Warren on Empire Season 4 Episode 7, and it proved to them that Diana Dubois has been trying to take them down all along.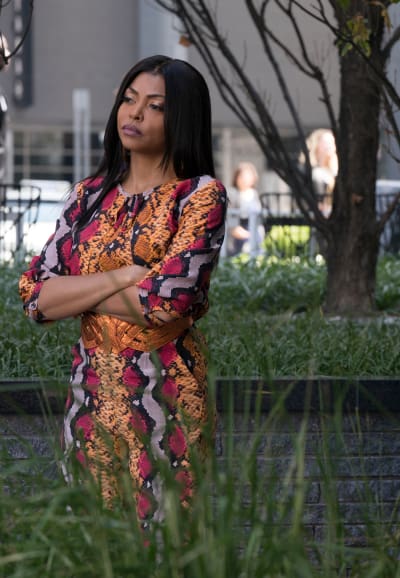 Warren is the only one from the Dubois family I would like to stick around. While the others are very much deeply rooted in their revenge plan, he has shown signs of light, and that's why Jamal's family started to like him. 
The whole threesome thing was predictable. The moment Warren was ogling the barman for a little too long it became clear what the plan was, and I'm glad Jamal stuck to his guns. 
Despite not wanting to participate in a threesome, Jamal thought it would make Warren happy, and decided to let it come to fruition. However, he knew it was not for him straight off the bat.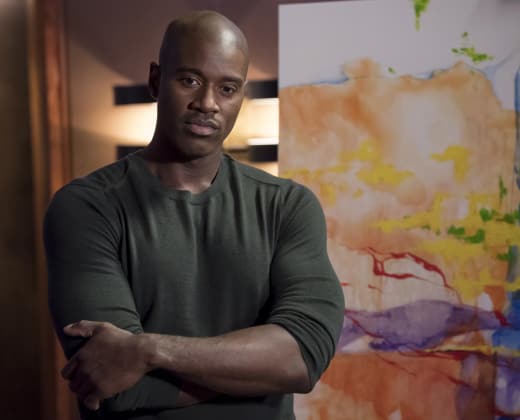 Warren calling the encounter off and declaring his love for Jamal was good because it helped show there is a layer of that character that is not dead set on getting revenge. 
It was apparent the truth was coming out the moment Warren opened up about his feelings and that he did not deserve Jamal. Would he have opened up without Diana's interference?
I'm not so sure because he probably already knew the wicked things that the Lyon family were capable of. Jamal beating the living daylights out of Warren was surprising. 
Jamal has never been a violent character, but he was singing Warren's praises and telling his family about how excellent their relationship was. He must have felt like a right fool because of the way he was humiliated in front of the whole restaurant. 
Cookie was the only one who did not seem taken with Warren, and maybe it's because she thought the swift pairing was too good to be true. One thing's for sure after all of this: Cookie will stop at nothing to get rid of Diana.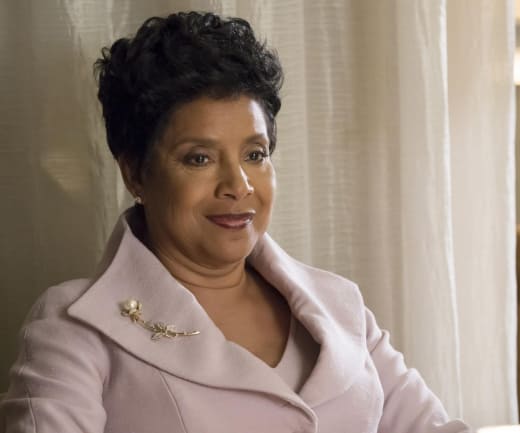 The gloves are off, and it's going to be a bitter fight to the death for the warring families now that the cards are on the table. That's a good thing because it will give the series a jolt of life as it heads towards its midseason finale. 
Will Warren be able to convince Jamal he wanted out of the plan long ago? That's one of the more interesting questions right now because I don't see any way that trust can be rebuilt. 
Unless Warren is instrumental in the downfall of his family, the Lyons will never accept him as part of their family. 
I'm still not buying what Pamela is selling. The way she immediately said that she told Andre something that could land her in trouble made it obvious she was trying to find out his deep, dark secrets for some leverage of her own. 
Pamela's appearance on the show came at a time when the FBI was still looking into the family, so it would not be that much of a stretch to assume that she is using her resources as a means to taking the Lyons down. 
Andre needs to learn to stop getting so attached to women when he first meets them. He's an emotional man and wears his heart on his sleeve. That's not a good trait to have. 
I did not care for the whole plot about the strike. It came out of nowhere and felt like it was just thrown in there to fill up the other portion of the episode without much thought. 
The only exciting thing about it was the flashback of Cookie comforting the woman she hated behind bars. It only served to back up her message that families come in very different forms. 
The way Cookie treats some of the staff is not nice, but that's her personality. She would never purposefully go out of her way to harm someone unless they did something to her family. 
She knew she needed to find a way to stop the strike before Empire's 20 for 20 deal was put in jeopardy. The CEO would love nothing more than to take Cookie out of the company once and for all. 
"The Lady Doth Protest" was a decent episode of this Fox drama series. Everything is starting to fall into place as we approach the midseason finale. 
Will everyone make it out alive? I don't think so. There has to be a casualty to keep us glued to the screen when the show returns. 
Over to you, Empire Fanatics. What did you think of the episode?
Was Cookie right to reveal her prison story? What will happen with the Dubois family?
Sound off below. 
Remember you can watch Empire online right here via TV Fanatic. Get caught up now!
Empire continues Wednesday on Fox!
Paul Dailly is the Associate Editor for TV Fanatic. Follow him on Twitter.