The Royals Female Cast & Crew Accuse Mark Schwahn of Sexual Harassment
Paul Dailly at .
Mark Schwahn, the creator of The Royals was suspended yesterday by both E! and Lionsgate after the ongoing accusations of unwanted sexual harassment. 
Now, the female cast and crew of the hit drama series have joined forces to release a statement of their own in which they confirm the true extent of what it has been like to work with Schwahn over the last few years.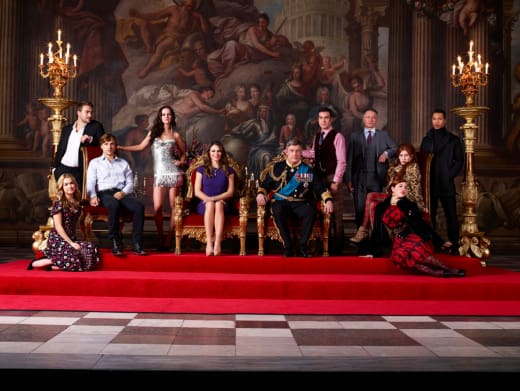 The accuse the creator of "repeated unwanted sexual harassment of multiple female members of cast and crew."
The statement has 25 names attached, including former series regular, Merritt Patterson. 
Here is the full statement from the 25 female cast and crew members:
"Upon reading a statement from the ladies of One Tree Hill, a statement from their Royal sisters could not possibly go unwritten," the eye-opening letter begins.
"Despite hearing rumours about his behaviour on One Tree Hill, those of us involved from the early stages went into the filming of the pilot hoping they were just that – rumours.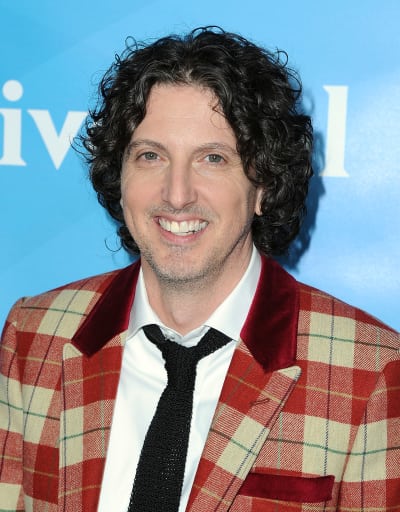 "By the time we wrapped this had irrevocably proven not to be the case. It became all too apparent reading their statement earlier this week that the betrayal and anger so many of us had experienced during our time on The Royals is not exclusively ours.
"And we were angry then, and we are angry now. This statement is a collection of voices from those women involved in The Royals who would like to finally respond to the behaviour of our showrunner. Who felt the inclination to abuse his power and influence in an environment where he had it over women who felt they did not.
"This manifested itself in the repeated unwanted sexual harassment of multiple female members of cast and crew. Where we should have been excited to meet new female cast and crew members, we felt nauseating concern in case they too should have him track down their mobile number.
"Where we should have offered our friends who auditioned for The Royals scene help and advice, we offered warnings about the man they would meet in the room.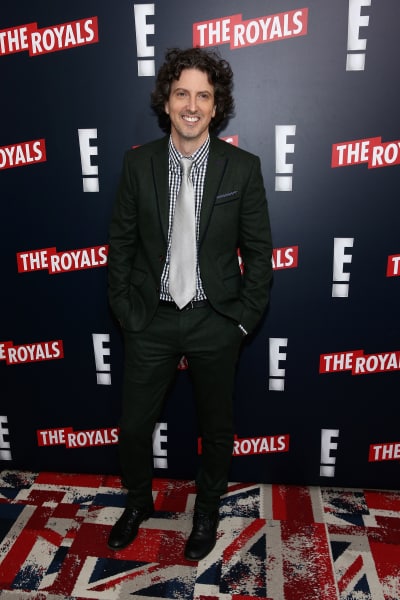 "More than all of this, where we should all collectively have felt pride over jobs hard won and roles much loved, we felt undermined as artists and creatives. And in many cases, no more than a sum of body attributes. Whilst voraciously condemning the actions of one man, we would like to make note of our gratitude to others.
"Thank you to so many of the Royal men who ensured we were never alone in social situations with him and took two steps towards us for his every one. Thank you to the friends, loved ones and partners who supported us at the time and ever more so now in coming forwards. But thank you most of all to the women of One Tree Hill, whose solid gold backbones have moved us enormously. To you we doff our crowns. 
"Kind regards
"The Ladies of The Royals.
"Hatty Preston, Sophie Colquhoun, Alex Watherson, Lydia Rose Bewley, April Church, Annalise Beusnel, Poppy Corby-Tuech, Florence Chow, Charlie Jones, Isabella Artitzone, Jade Armstrong, Rachel Walsh, Tania Vernava, Bonnie Vannucci, Merritt Patterson, Kate Benton, Jerry-Jane Pears, Jodie Simone, Kate Royds, Leonie Hartard, Lisa Mitton, Marie Deehan, Alice Woodward, Rachel Lennon, Kimberly Macbeth."
The rumors about Mark started swirling last weekend when Audrey Wauchope opened up about a time in her career in which she and her writing partner found themselves being sexually harassed. 
This then paved the way for the female cast and crew of One Tree Hill to release a statement of their own, addressing the claims and confirming them. 
Over to you, The Royals Fanatics! What do you think of this news? 
Sound off below!
Paul Dailly is the Associate Editor for TV Fanatic. Follow him on Twitter.