Empire Season 4 Episode 9 Review: Slave to Memory
Paul Dailly at . Updated at .
Empire, is that you?!
On Empire Season 4 Episode 9 the Lyons were done being pushed around by the Dubois family and went on a revenge mission that was masterfully executed.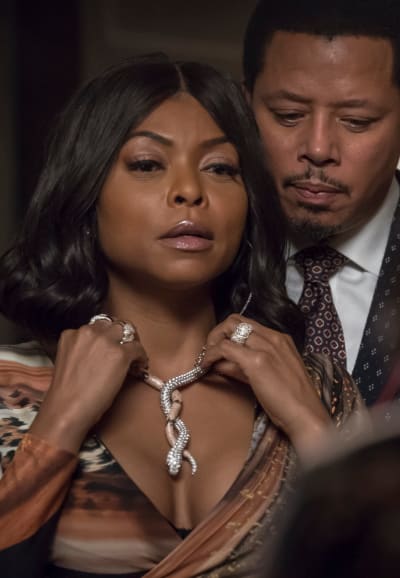 The family putting on the show at the Captain's Ball was everything. Cookie was on tap to present and send zingers Diana's way throughout. 
If you watch Empire online, you know Diana stuck around too long as the villain, and that's part of the reason why the show has struggled to give us coherent stories of late. 
Diana's crimes are too severe for her to return and cause some more unrest for the Lyon family. The woman was roasted in front of the most elegant people in New York, and there's no coming back from that. 
What goes around always comes around on TV, and this woman has done all sorts of horrible things.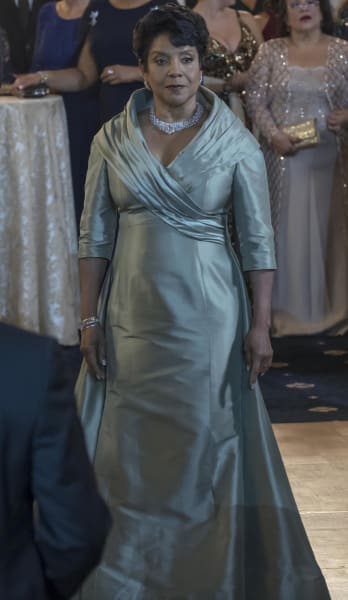 Wouldn't it have made more sense to ship Anika off to jail with her? Grace Byers is a great actress, but she has not had a decent storyline since Empire Season 1. 
To say she has been the most inconsistent character would be the understatement of the century. The show has never fully explored her mental health, and that may be an excellent place to start if they are intent on keeping her around. 
Hakeem was surprisingly adult about the custody situation. It seemed like he was going to ice her out for good, but he recognized that was not the best foot forward. 
Instead of thinking about his own wants and desires, he opted to do what was right for Bella. He may not always make the best decisions, but Hakeem has come along way from the arrogant, entitled kid he was back on Empire Season 1. 
It was somewhat dumb that Warren did not think to hide out somewhere else. He should have been prepared for Angelo or another family member to go after him. He did out all of the treacherous stunts they have pulled. 
Maybe there was a part of him that felt he deserved whatever was coming to him. His relationship with Jamal may be built on lies, but the fact Jamal was going to take a bullet for him was pretty telling. 
It will not surprise me if Jamal and Warren are a full-fledged couple when the show returns. The family will likely be accepting of him now that they have witnessed his loyalty to them. 
This is all assuming Jamal remains out of prison, of course. Angelo looked pretty dead, and I gasped more than once during the gunfight because it certainly seemed like Jamal had been shot. 
Cookie: Excuse me, Beethoven? You hear us over here... working?
Lucious: I figured if y'all wanted to hear from me, you would rattle my cage.
I half expect Jamal to up and leave as opposed to calling the emergency services. Maybe Warren will take the fall for it because the police are more likely to buy the story that Angelo showed up for revenge as opposed to the one in which Jamal opens fire. 
The final few minutes were hands down the most shocking of the entire series. It was about time the truth came out about the bombing, and while I'm glad it's out in the open, it didn't feel like an organic way to reveal the secret. 
Andre has been pretty out of it since coming off the drugs Diana's speed-dial doctor was prescribing him, so there's a small chance Andre will think he was dreaming when he snaps out of it.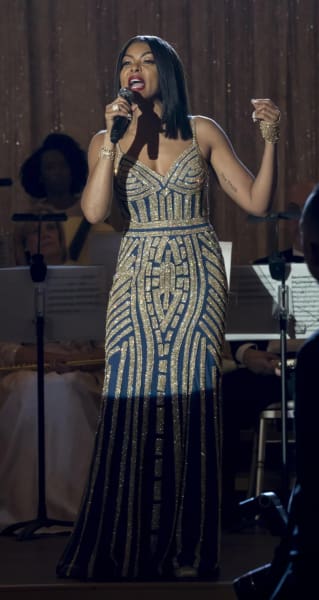 I can't be the only one who gulped when freaking Nurse Claudia returned for another round of Misery. I'd like to know how she managed to find out about Andre being in the hospital. 
Was Lucious not adamant about keeping it all on the down low? Are we to believe Claudia was just working in the hospital and took the chance when she realized who it was?
Demi Moore plays a tremendous crazy woman, and I cannot wait to see what tricks she has up her sleeve for Lucious now that she has him in her clutches. 
It's just a shame all of this came in the aftermath of Cookie and Lucious chatting about their relationship and what the best way forward is for them. 
All service employers have been vetted, even the freaking bathroom attendants. I'm telling you... this place is locked tight... like a virgin.

Thirsty
Cookie was mature when she said that it would be better for them to take things slow. They've always moved quickly when they've been together in the past, and maybe living apart will help them get to a place in which they stop hurting each other. 
It will be funny to see Cookie's reaction when she realizes Claudia is very much back in the mix. I can only imagine the one-liners that will come from Cookie!
I don't know what to make of the "Eddie Barker being broke" storyline. On the one hand, we get more Forest Whitaker. On the other, it's very obvious this is going to lead to a hostile takeover of Empire. 
That storyline has been used far too many times for me to think another would make sense. It seems like a cheap smack in the face to fans who have watched since the beginning. 
Progression is the only way this show will return to being appointment TV again. "Slave to Memory" was a fun hour that put the series back on the right track. 
However, there were many things that seemed too convenient to take seriously. Maybe I should learn to suspend my disbelief when watching the show to enjoy it more. 
Over to you, Empire Fanatics. What did you think of the episode?
Sound off below!
Note: Empire returns in March!
Paul Dailly is the Associate Editor for TV Fanatic. Follow him on Twitter.