Krypton Premiere Date Set at Syfy! Superman Prequel is Coming!!
Andy Behbakht at .
You think 2017 had a butt load of comic book shows? Then you better get ready for 2018 because Syfy is joining the party with a Superman prequel show! 
That's right; we're going further back in time to learn about the Man of Steel's home planet Krypton. Now we finally know when Krypton will premiere during midseason of 2018!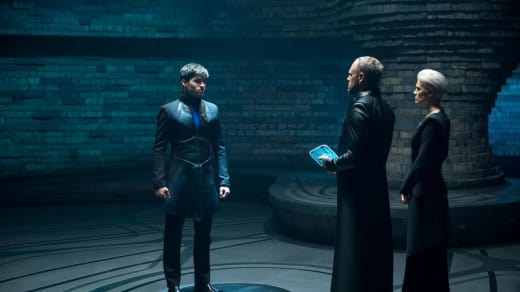 Syfy revealed today that the new DC drama will kick-off on Wednesday, March 21. While no time slot was revealed, we assume it is at 8 PM. 
Did you know that Krypton has been in development since late 2014?! Rumors first started floating around then that David Goyer was prepping a Superman related show.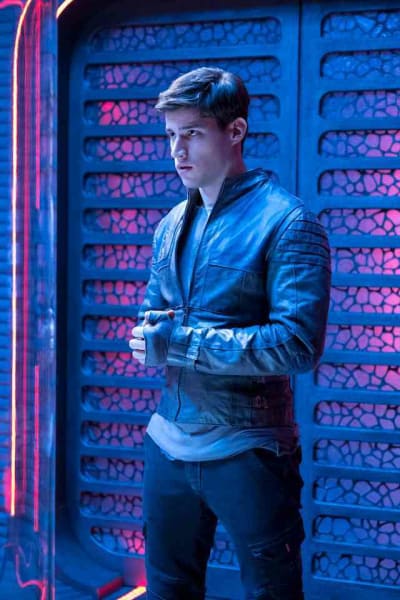 Who is Goyer you may ask? Oh, that screenwriter behind some of those indie-films like Man of Steel, Batman v Superman, and the Dark Knight trilogy. Disclaimer: the indie-film usage was 110% sarcastic.
After years of development, Superman's grandpa is finally getting his spotlight. You may know the tragic end of Kal-El's home planet, but you don't know the story of how it lived.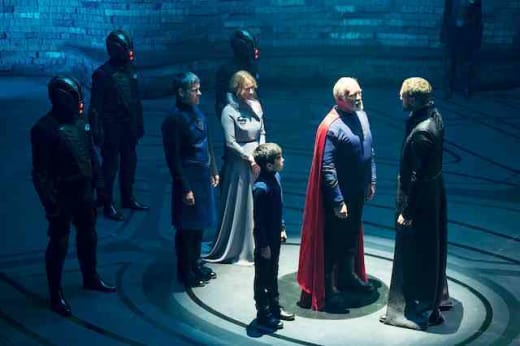 The series will also feature time travel as an iconic Man of Steel villain is planning on going back in time to make sure Clark Kent isn't born! That is where time traveler Adam Strange (Shaun Sipos) comes in.
When he travels to Krypton in the past to warn Seg-El, it will be up to Superman's grandfather to protect the legacy of his future grandson. Krypton will be the second Superman prequel show, following The CW's Smallville that went on for ten seasons.
Now it's your turn to let us know what you think about the upcoming Superman prequel saga! Are you excited about Krypton?
What DC Comics characters do you hope to see in Krypton Season 1? Will Krypton go on for ten years like Smallville did?
Do you think it will be tied with the DC Extended Universe? How much do you know about the planet Krypton?
Would you love to see Superman, through time travel, visit Seg-El on Krypton? Will we see a hero suit-up on this show?