Falling Water Stars Dish on Season 2: New Skills, Primal Places
Carissa Pavlica at .
The stars of USA Network's thriller Falling Water met with reporters during a set visit this fall, and they were passionate about what lies ahead on Season 2.
Lizzy Brochere (Tess), David Ajala (Burton), Will Yun Lee (Taka), and Sepideh Moafi (Taka's new partner, Alex) took time out of their shooting schedule to discuss the solid foundation Falling Water set for their characters as well as what to expect as the season kicks off tonight at 9/8c on USA.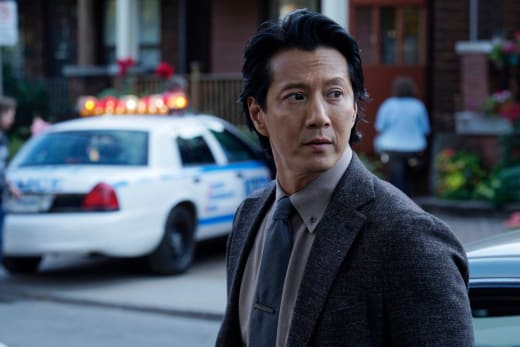 Lee thinks it's refreshing that they were able to come back to work with such a foundation for their characters and impressive that Tim Andrew and Raimi Obershon worked with the seeds laid during Falling Water Season 1.
He said, "It's one of those shows where it's character building in the first season, but they dropped so many different seeds. And what they've done is taken those seeds and created a world of rules, and this mythology that's really rich and just exciting.
"Like the adrenalin immediately starts from episode one and I think you needed that foundation from season one to build the characters and now the train just takes off."
While Taka is new to homicide, Alex is new to the world of dreams Taka has become accustomed, but once Taka enters Alex's dreams, she jumps on board and abandons her skepticism. With a serial killer on the loose, The two learn almost immediately to lean on each other for the experience they bring to the partnership.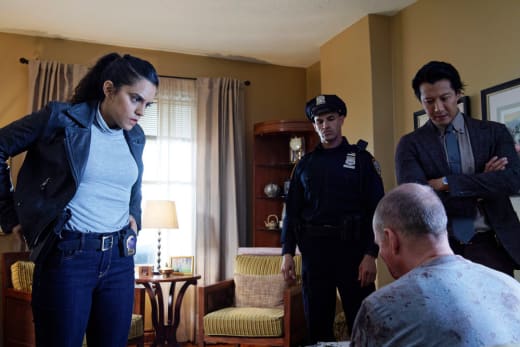 Moafi explains, "I think they are the perfect, what is it, ying-yang for each other because she's always, once he goes off with his feelings, his strong intuitive convictions, she's able to be like, great, I trust you, I love you, but let's find the proof. Let's find the evidence. Let's find the way to do this in the real world.
She continues, "We both want justice to be served, right. But the ways in which we go about it might be a little bit different."
Tess will be struggling not only with her skills in the dream world and the case but with motherhood and finding her way as a full-time daughter, something she's had issues with in the past.
Brochere says the tug-of-war will be spread evenly between her two worlds as she tries to give James a sense of normalcy and deals with the overall serial killer arc (and offers a spoiler, as well!).
"I think [she's dealing with] the whole thing, especially since the case that we're all working on is happening in the dream world. So you know anyone can invade your dreams at any time and even the home because it's not so much of a safe place."
Ajala and Yun are having a hard time stifling the fanboys inside of them with the new features inside the dream word. Viewers will, as well.
While I'm not sharing it here, on set we got a glimpse (and tested out) some of the new  While Yun is impressed with the "different powers and variations of dreaming," Ajala likes that the trio has created a bit of a safety net because "they become like a mini-family, they're able to support each other in finding them out and working out their skill sets.
"And then there's the next stage of learning the rules. And then the moment we learn the rules of how things are meant to be something else just flips it up and then we learn a different thing and then the jeopardy increases because now this person can do that.
"And we don't know how to do that, we're always playing catch up with ourselves. And I think that's what's cool because then it takes us to a really primal place and just try to survive and just make it work."
Falling Water returns tonight to USA Network at 10/9c.
Carissa Pavlica is the managing editor and a staff writer for TV Fanatic. She's a member of the Critic's Choice Association, enjoys mentoring writers, cats, and passionately discussing the nuances of television and film. Follow her on Twitter and email her here at TV Fanatic.