The X-Files: Will It Continue Without Gillian Anderson?!
Paul Dailly at .
Gillian Anderson confirmed a few days ago that the rumors are true and that she is departing The X-Files after 11 seasons.
Since the stunner of a revelation, fans have questioned whether the series would go on with a new female lead, but it sounds like if there's no Dana Scully, there are no more episodes. 
In an interview with Collider, series creator, Chris Carter confirmed the show would not go on without Anderson's involvement. 
"I wouldn't. For me, The X-Files is Mulder and Scully. I think if it were without Scully, I wouldn't do it. That's not my X-Files," Carter dished to the website. 
Given that the series has long been about Mulder and Scully's quest for the truth, it is at its best when the pair is front and center. 
If you watch The X-Files online, you will know that the episodes without David Duchovny were not that great. There's a spark between both Duchovny and Anderson that no other show has managed to replicate.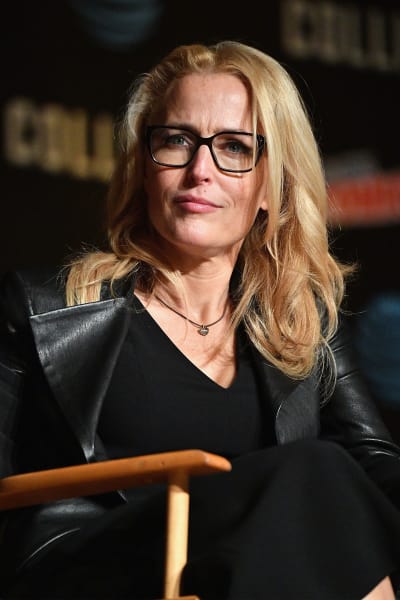 For what it's worth, Anderson maintained that she would be departing the show for some time now, as teased by an interview in TV Guide Magazine. 
"I've said from the beginning, this is it for me."
"I was a bit surprised by people's [shocked] reaction to my announcement… because my understanding was that this was a single season."
After her departure was confirmed, she took to Twitter with a video that showed off some of Scully's best looks over the years. 
So many seasons, so many shoulder pads, so much emotion! #TheXFiles pic.twitter.com/qd7tQ0T6hd

— Gillian Anderson (@GillianA) December 31, 2017
Over to you, The X-Files Fanatics!
Would you watch the series without Gillian Anderson? Do you think it's time to bring the show to a close?
Sound off below!
Paul Dailly is the Associate Editor for TV Fanatic. Follow him on Twitter.