Acorn TV Offers the Best of British TV with a Generous Female Edge

Carissa Pavlica at .
Are you a fan of television from faraway lands?
Maybe you don't even know how much you enjoy shows produced in foreign countries because it's not crossed your mind to think about it.
A lot of the shows we watch in the US are (dare I say it?) reboots of programming that has already aired elsewhere. While we're lucky enough to get some shows (Downton Abbey, Rosehaven, The A Word, Doctor Who), many others are left across the seas.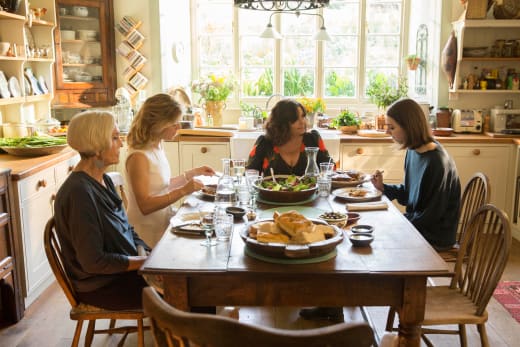 Some very savvy people finally got wise to the fact that for every person in the US who loved The Killing, another might have wanted to see the original. Today I'm talking about the first of three online networks that bring to you programming from around the world.
Acorn TV is a subscription streaming service that offers world-class mysteries, dramas, comedies, and documentaries from Britain and beyond. They add programming weekly and have 80 series exclusive to the service. 
Related: Stream your favorite British shows anytime, anywhere, commercial free with Acorn via Amazon Channels!
Everyone is going to find something to love on Acorn TV. My choices of programming aren't going to be just like yours, and even my aunt and I don't share the same taste.
Some of the stars you can find in programming across Acorn TV include Eamonn Walker from Chicago Fire on Supply & Demand, an action-packed series about an experimental unit of Britain's best undercover police officers.
Clive Owen stars on Second Site as DCI Ross Tanner, a detective in the Specialist Elite Murder Unite with a potentially career-ending problem: his eyesight is rapidly fading.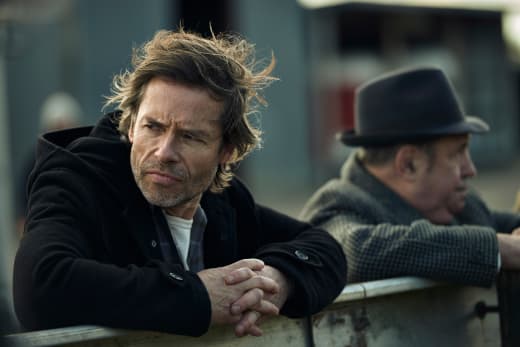 Guy Pearce (Memento) as brooding antihero Jack Irish in an acclaimed Australian noir series, and Iain Glen (Game of Thrones) as Jack Taylor, a former cop turned private investigator, as well as a philandering chef in Delicious.
Delicious also stars Dawn French as Leo Vincent's ex-wife, on whom he cheated for years. Delicious is the perfect title for this female-driven show about French's character, Gina, who is forced to re-evaluate her closest relationships after someone close to her dies.
The setting is gorgeous, and each episode is filled with captivating cutaways to the food Gina prepares as she tries to cook away what ails her.
It is shows like Delicious and others that have drawn me, personally, to Acorn. It's readily apparent there isn't a stigma thrust upon aging and or imperfect women in the UK and Europe as there is in the US merely by the shows they program, many of which would never be seen here if it weren't for services like Acorn.
Related: Carissa's Corner: We Need to Talk about Our Reboot Problem
Miranda Richardson (Harry Potter) and Phillis Logan (Downton Abbey) star with Zoe Wanamaker in Girlfriends, which takes a look at women of a certain juggling the challenges of modern life who find their lives upended when a tragedy exposes secrets that put their friendship to the test.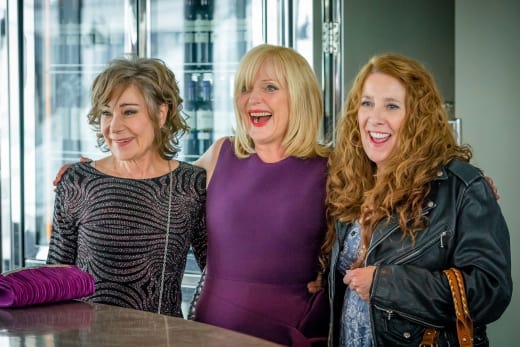 Fans of Buffy the Vampire Slayer with also find their favorite Watcher, Anthony Stewart Head, as he serves as one of the recurring males on the series with a very important role.
Girlfriends sets about proving excitement and happiness don't end at 30. Women are and will remain vibrant until they go kicking and screaming into their graves. It's very funny while making it's point, allowing the drama to speak for itself and keeping the focus on being entertaining.
Similarly, Ashley Jensen (Catastrophe) stars in two series found on Acorn TV and is wholly unique in each.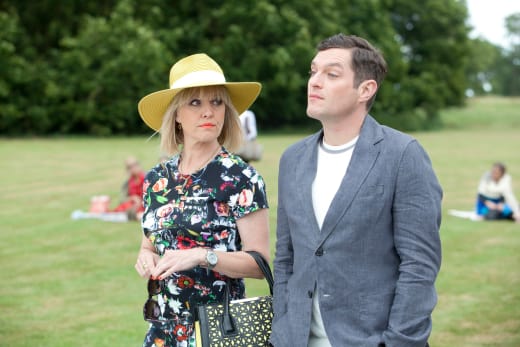 Agatha Raisin finds her as a rather uptight businesswoman burnt out on office politics who retires to a picturesque village in the Cotswolds and soon finds a second career as an amateur detective investigating mischief, mayhem, and murder in her deceptively quaint town.
It reminds me a lot of what we'd find on a Hallmark Movies and Mysteries series. Agatha thinks she doesn't care a whip about what people think, but that's all she cares about, making her both eccentric and endearing.
Love, Lies & Records follows a group of employees at the Leeds Register Office. The office is like nothing we have in the US, making it interesting in itself. The group is responsible for notating life's greatest milestones including births, marriages, and deaths.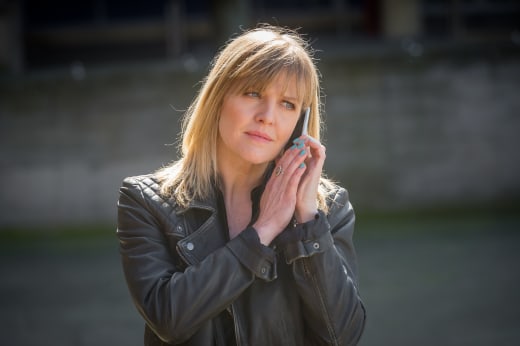 In light of their day-to-day business activities, the characters grow very close (sometimes too close), and their secrets and passions are out in the open so the whole office thinks they can offer their two cents worth of advice. It also examines heavy issues like marital infidelity, human trafficking, and transgender awareness.
Mysteries are one of the staples of foreign television, and they do it unlike anything we do here. Vera, Midsomer Murders, Suspects; you could spend all year watching whodunnits with an accent (or subtitles), and you can find some of the best on Acorn TV.
Related: 17 TV Cop Partnerships For the Ages
The first female-led mystery duo I ever fell in love with from the UK can only be found on Acorn TV -- Murder in Suburbia. The two lead characters are so well fleshed out and fun. When I first found the two (oh, so short) seasons in the mid-2000s, I hoped and hoped for more.
Acorn TV is giving me the next best thing -- the ability to rewatch something I thought I'd never see again. What a joy!
Most of the shows available on Acorn TV are fairly recent. They're from the UK with some from Australia and others from non-English speaking parts of the world. The majority of them, though, are in English. 
Acorn TV is available via the web, as a standalone app, and as an Amazon Channel, and you can get a free trial before you commit. Why not give it a try?
Carissa Pavlica is the managing editor and a staff writer and critic for TV Fanatic. She's a member of the Critic's Choice Association, enjoys mentoring writers, conversing with cats, and passionately discussing the nuances of television and film with anyone who will listen. Follow her on Twitter and email her here at TV Fanatic.