Empire Season 4 Episode 14 Review: False Face
Paul Dailly at . Updated at .
Anika is back in the picture, and of course, up to her old tricks. 
There was a lot to like about Empire Season 4 Episode 14, but the return of Anika has to go down as one of the least satisfying twists yet. 
How many times will the Lyon family let her skate by without some repercussions that will send her away for good?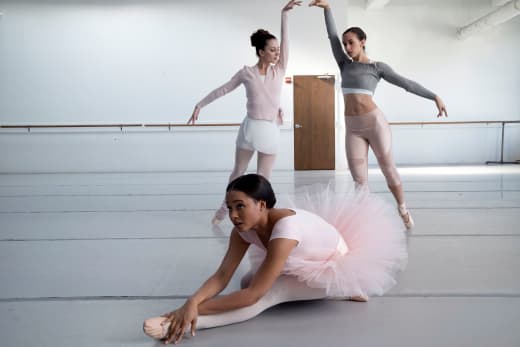 Grace Byers is a great actress, but there's no getting away from the fact that Anika's storyline fell apart on Empire Season 2 when she was in a blonde wig offing Rhonda. 
There's no coming back from that, and the more frustrating thing is that Anika never wins. She always winds up looking like the idiot because of her plans. 
My eyes almost rolled into the back of my head told Eddie about strategizing her way to the top. 
Related: Empire Season 4 Episode 13 Review: Of Hardiness Is Mother
While I think it's a mistake to bring Anika back in this manner, I liked that she reiterated to Eddie that she's not looking to be wife number four. 
Eddie is all over the place and seems to think that every woman who gets close to him wants to be his wife, and that's becoming problematic.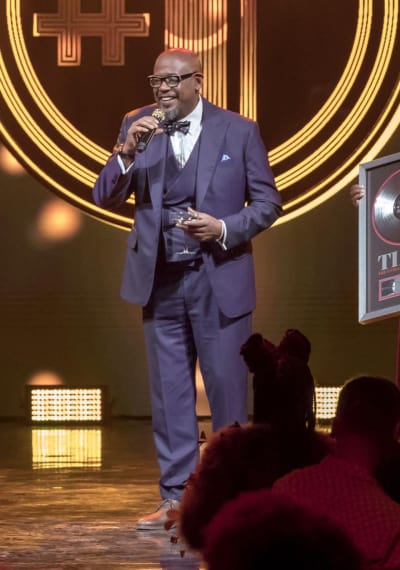 Now that we know there's dirt on him that could destroy what's left of his career, we know there's a chance that the plot will not be dragged on for as long as the Lyons vs. the Dubois family garbage. 
I especially liked the scene with Lucious gathering the three ex-wives at Leviticus. Edna was singing Eddie's praises until she realized that he was full of baggage. 
Related: Enjoy UNLIMITED access to thousands of Movies and TV shows with Amazon Prime Video. WATCH ANYWHERE. CANCEL ANYTIME!
Then there was Eddie attempting to lure Shine over to his side of the playing field. There was no way in a million years that Shine was going to turn on Lucious. 
Shine has still to get his comeuppance for the bombing, and that's going to play out very soon. Shine tends to go wherever the power is, but he was likely convinced there was no way Lucious would lose the battle. 
Every single time someone tries to attack the empire, the Lyons come out the other end smelling of roses, while their opponents have their names dragged through the mud. 
Cookie's mission to reunite Poundcake with her daughter came from a good place, but there was no way Maya was just going to follow along with it.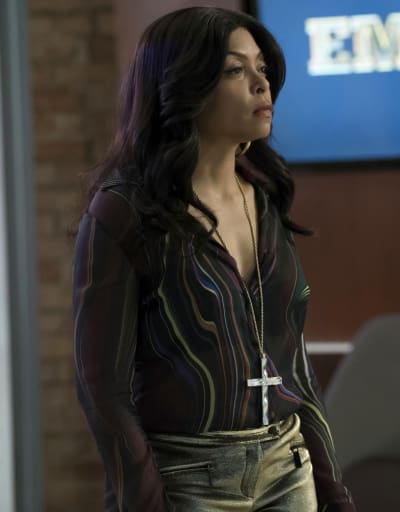 It was a little cruel of Cookie to lie about the audition because it was always going to come back to bite here. But Cookie's intentions were genuine. 
She didn't like the way the kid was being treated at her ballerina class and wanted to put a smile on her face. It's going to be tough, but Cookie needs to get the kid to listen to the full story before making any long-term decisions. 
There wasn't nearly enough of Cookie's mother, but the little bits we did get to see certainly made it look like she had a big hold over her daughter. 
Related: Empire Season 4 Episode 12 Review: Sweet Sorrow
It was telling when Cookie was in prison being ordered to sit back down. 
I wasn't sold on Tory taking the drugs. A part of me was surprised she was even off them, to begin with, but Rumer Willis is not being given nearly enough material to work with. 
Yes, we've witnessed her attempts to help the Lyons, but beyond that, there's not much of a character there. She needs to be more fleshed out.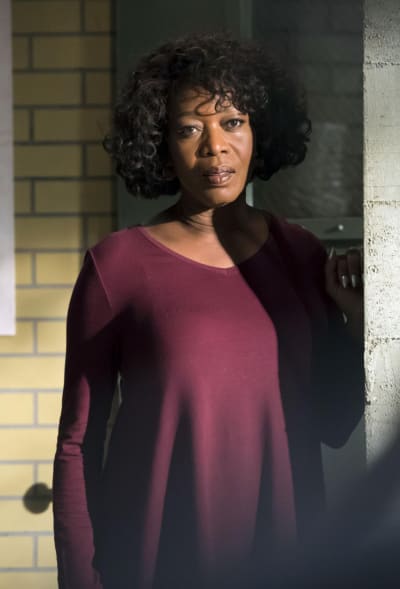 I loved Hakeem's tenacity as he realized he needed to get to number one to knock Tiana's accomplishments off the board. Tiana was marveling at the prospect of having more pull in the company due to her rising status. 
Cookie commenting on her diva behavior was awesome. The singer was letting the fame go to her head, and part of that was down to the manipulation she encountered from Eddie. 
OK, Empire Fanatics. What did you think of Anika's return? How did you feel about the way Lucious managed to strong-arm Eddie? 
Hit the comments below with your thoughts on all of the insanity. 
Remember you can watch Empire online right here via TV Fanatic. Get caught up on the show that everyone is talking about!
Empire continues Wednesdays on Fox. 
Paul Dailly is the Associate Editor for TV Fanatic. Follow him on Twitter.