Empire Season 4 Episode 16 Review: Fair Terms
Paul Dailly at . Updated at .
Who will be caught in the crossfire in the battle between Lucious and Eddie?
On Empire Season 4 Episode 16, the pair proved they were not about to roll over without trying everything possible to win. 
It was predictable the board members wanted Eddie to be making the decisions.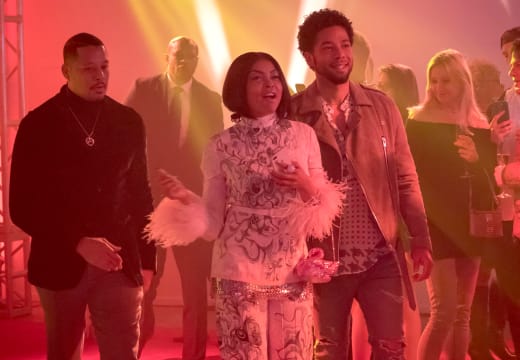 It also made very little sense. Overall, Eddie's actions have been sketchy, and given the state of his relationship with the board members up until this hour, it's too good to be true that he would get to oust the Lyons. 
From the big bust-ups with his ex-wives in front of his bosses to his blatant disregard for doing what's right, it's clear Eddie wants power because it goes hand in hand with money. 
Related: CBS Orders Comedies from Cedric the Entertainer and Damon Wayans Jr.
It's all very reminiscent of the Empire Season 2 plot with Mimi and Camilla who also succeeded in taking over the company. Let's just say they did not get to live much longer.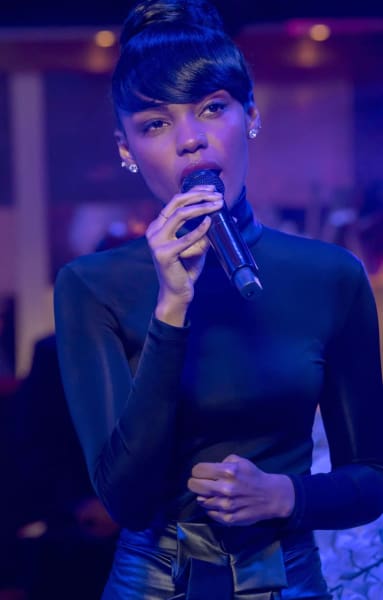 It was a pleasant surprise to see Nessa pop back up again, but it was time to celebrate Shine's life. It was so god damn obvious the lady was going to say Nessa was the one in charge.
If you watch Empire online, you will be well aware that Nessa did not get the best exit during Empire Season 3. Aside from Rhonda, she's the only one with whom Andre has had any sort of chemistry.
The apology to Nessa from Andre came from the heart. Andre knew the pain he caused her, and it's surprising he did not reach out to her sooner.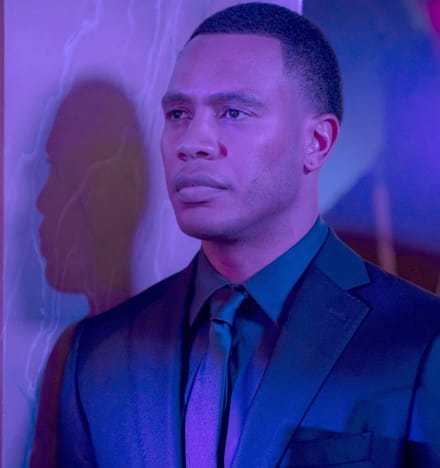 Nessa was right to call him out, but she's making a mistake by taking anything the Lyons say on board. She has aspirations of becoming famous, but there's no telling what the leading family will do if she gets on their bad side. 
When Eddie is out of the picture, she will be dropped like a hot potato. She should have known what she was getting herself into before getting into it. 
Lucious would probably offer her a limb if it meant he would have her vote to keep full control of the firm. 
Related: Enjoy UNLIMITED access to thousands of Movies and TV shows with Amazon Prime Video. WATCH ANYWHERE. CANCEL ANYTIME!  
Elsewhere, Cookie's reunion with her mother went way better than I expected it to go. Cookie could never look at her mother the same after what happened with their father. 
She felt betrayed, abandoned and harbored a lot of ill feelings towards her mother. It seemed to easy for Cookie to put the whole past behind her. 
I'm not buying the pictures Renee had of her daughters. There are many scenarios in which she could have obtained them, but nothing good ever happens on this show. 
It's only a matter of time before it's revealed that Renee is either out for revenge, or a big payday, and Cookie will realize that her naivety has made her soft. 
Cookie has always been against her mother for the past, and while it was refreshing to see her forgive her mother, something terrible happening is just around the corner. 
I'm not digging Hakeem's storyline in the movie. It felt forced and like it was just thrown in for some comic relief because of the other storylines. 
It was ridiculous that he would play along with kissing the movie star at Tiana's performance. That was low, but he was only trying to hit her where it hurt. 
Tiana has now proven that she will go wherever the power is, and it would not surprise me in the slightest if she were dropped by the label when the dust settles. 
Tiana knows she is a great singer, and that she shifts records, so she will not change her attitude until she gets what she wants. Her career has had various pauses, and she thinks Eddie is going to be her saving grace. 
Related: Outlander Renewed for Two Seasons!
That couldn't be further from the case, and it will be fun to see her grovel to return to the label. That said, I agreed with her decision to strike. 
The scandal with the rapper presented some drama that was not as convoluted as the other stuff on "Fair Terms." It's a shame because Empire Season 4 has been a relatively consistent affair. 
Now, the show is going back off the rails and focusing on storylines that serve nothing to advance the plot. Instead, they are mere distractions that come across as filler. 
With two episodes left, I hope we get a solid conclusion that really shakes things up for Empire Season 5. 
What are your thoughts on the way everything panned out? Is Lucious going to kill Eddie?
Hit the comments below. 
Empire continues Wednesdays at 8/7c on Fox. 
Paul Dailly is the Associate Editor for TV Fanatic. Follow him on X.