Hawaii Five-0 Season 8 Episode 23 Review: What Parents Will Do, Children Will Do
Dale McGarrigle at . Updated at .
This was contemplation of parents and their children, punctuated with gunfire.
Junior helped out an old friend in trouble on Hawaii Five-0 Season 8 Episode 23.
But first, let's talk about the funniest scene in the episode when Eddie and McGarrett have a visit to the veterinarian.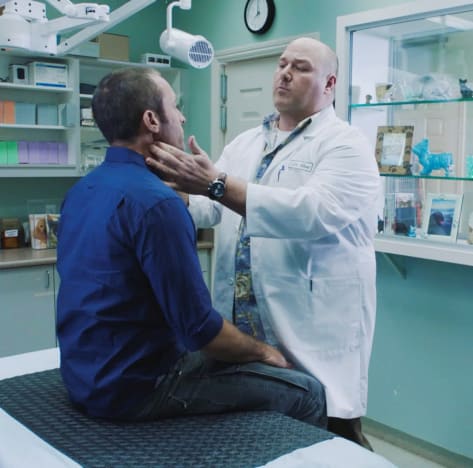 Props to Will Sasso, the MadTV veteran who played the veterinarian. Eddie was there for a followup after being shot on Hawaii Five-0 Season 8 Episode 2.
Eddie was in fine shape, but Steve, who has taken too many hits and radiation through the seasons, not so much.
It was humorous how Shaw insisted he check out McGarrett, and suggested he get a hobby. He had the same eye roll and note of condolence that everyone has offered this season whenever the restaurant is mentioned.
Related: Hawaii Five-0 Season 8 Episode 22 Review: Though the Fish is Well Salted, The Maggots Crawl
(Come to think of it, the Triad leader had the same reaction to an Italian restaurant going into Chinatown.)
Then Danny strolled in, and the cause of McGarrett's elevated pulse soon became apparent.
This was a good Steve-and-Danny episode, in which McGarrett displays his knowledge of all things Hawaiian (huh, he can read Mandarin!) and Danny cracks wise.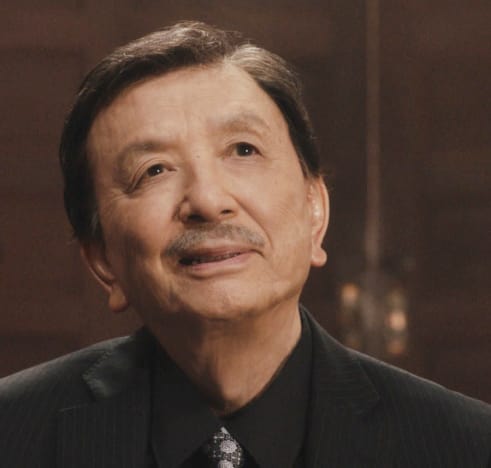 Only this time, it got him into trouble with Jin Leung, the Triad leader. Danny mistakenly made fun of Leung's grandson and got sent to time out for his poor choice of words.
Then came the fight, the value of which I debate. Danny overcame the practiced martial arts of the grandson with a little Jersey bob and weave and an eventual uppercut. And that got him back into Jeung's good graces. Go figure.
It was an intriguing case of the week, in which a cancer-ridden retired crime boss appeared to commit suicide.
Related: Watch Hawaii Five-0 Online: Season 8 Episode 22
Except that it was staged to look like a suicide. I didn't get the reason for that. Yeah, Connor would immediately inherit his father's estate, but he would have gotten that anyway, probably sooner than later. And suicide would nullify any life-insurance payout.
I get that Connor needed the funds now to pull off that money laundering he was planning to do with the German banker. But he should have thought this whole idea through a little better.
Frankly, that whole operation was a bit of a head-scratcher, since most viewers aren't privy to the fine points of laundering outdated currency. The basic concept was simple enough: trash into treasure.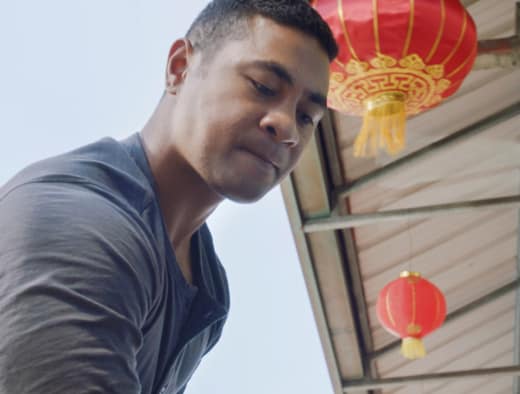 The biggest flaw with Connor's plan is that there were two witnesses to the murder, Cammy and her mother, Mei.
While Connor was busy killing his father for money, an injured Mei sacrificed her life so that Cammy could escape. See the not-too-subtle juxtaposition there.
It was another sensitive Junior episode, showcasing the soft side of everybody's favorite junior seal.
Related: CBS Renewals: What Big Show is Missing?
Apparently, Cammy was BFFs with Junior's ex, and he'd been dodging her calls because he didn't want to rehash his romantic failure. So "Junes" (Tani's annoying pet name for Junior)  sent her to voicemail when she was in danger. He blamed himself for not picking up and going to rescue her sooner.
It would have been more efficient for Junior to call in as soon as he got Cammy's message, to confirm what everyone else was figuring out: Tommy Boyle didn't commit suicide.
Instead, he and McGarrett and Danny all ended up at Cammy's apartment, right before he swooped down and went all McGarrett (yeah, it's a verb) on the thug waiting for Cammy to show.
Yes, Danny is right. The next generation, Tani, and Junior, are learning how to act first and think second from their fearless leader.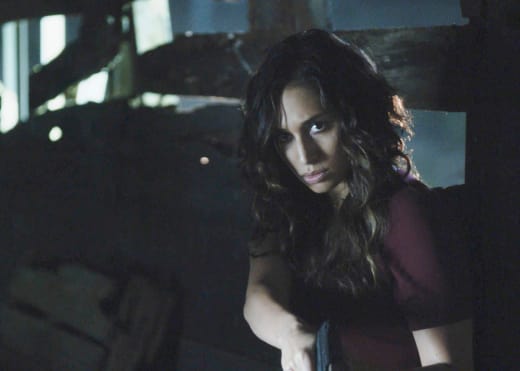 Still, give Junior credit for figuring out from the background noise that Cammy was hiding at an old rail siding where they hung out as kids.
It was humorous to see Cammy get the drop on Tani and kick her ass. That hasn't happened much to Tani this season.
What I don't get is this: Only Junior knew where they were going, so how did Connor and his henchmen end up there as well? I know Connor had a cop in his pocket, but the Five-0 team doesn't strike me as the type that enters information promptly in the HPD computer network. So how did they know where to go?
Related: Get CBS All Access via Amazon Channels for Hit Shows, Exclusive Originals & Live TV!
Another nit: why didn't we find out more about the cop that Connor bought off? Then again, I suppose his only role was to serve as a heavy bag for Junior.
The result was an enjoyable firefight for the rookies, who worked together well. While Junior took out the big guy, Tani chased Connor. Connor had little idea how to use an automatic weapon, knocking him out when he stopped firing.
Might that last scene at Mei's funeral be the start of something between Junior and Cammy? Or are he and Tani destined to be together?
There wasn't much Grover this episode, except for his monologue in the interrogation room. Still, he got more airtime than Kamekona or Jerry, who weren't to be seen.
To follow the development of Junior and Tani, watch Hawaii Five-0 online.
How did you like Cammy? Who was your favorite pairing this week? Are we ever going to get Noelani's story?
Comment below.
Dale McGarrigle is a staff writer for TV Fanatic. Follow him on Twitter.