NCIS: Los Angeles Season 9 Episode 21 Review: Where Everybody Knows Your Name
Dale McGarrigle at . Updated at .
Was this episode about the future of NCIS: Los Angeles?
Maybe that's a little strong, but NCIS: Los Angeles Season 9 Episode 21 did hint about changes being afoot.
The case of the week, centering on a Marine whose life had taken some bad turns, definitely offered the message that life is short.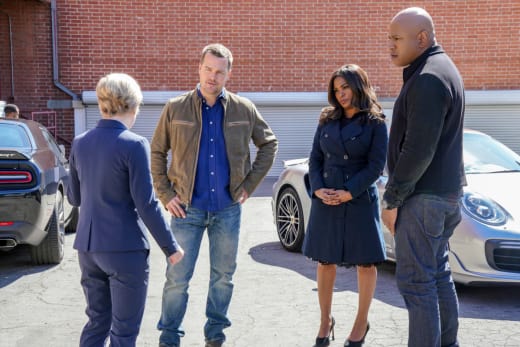 It was heartbreaking that Gabe Schroeder, a decorated veteran, had suffered setbacks, but died trying to protect people from a deadly synthetic opioid called carfentanyl, which killed him.
Frankly, for having such a serious message, the episode carried a lighthearted tone throughout, and that worked.
That was largely thanks to Zoe Morris, the overly confident rookie FBI agent introduced back on NCIS: Los Angeles Season 8 Episode 21, which also included Hetty's old Vietnam War colleagues. That was good stuff.
Related: NCIS: Los Angeles Season 9 Episode 20 Review: Reentry
Zoe is an acquired taste. She's already a legend in her own mind. But I suppose that's the only way for such a tiny woman to hold her own in the FBI.
And didn't she do a lovely job making Callen and Sam feel old? Every other word out of her mouth was an abbreviation. She was everything about the millennials that their elders hate.
Anyway, Zoe decided to give her old friends Sam and Callen, who she abused in her first appearance, a favor by bringing a case to them, which, it turns out, wasn't hers to offer.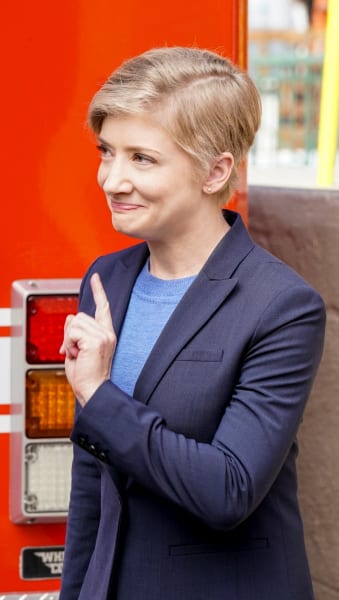 Unsanctioned was the phrase Mosley used. It was the case of a John Doe Zoe thought was a Marine who died from being exposed to a deadly drug.
Hmmm, taking up a case mostly on a hunch, then bullshitting others to join in. Who does that sound like?
As Hetty pointed out, practically the entire OSP, starting with Callen. Pot, meet kettle. Hetty herself isn't exempt from this blanket statement. She just does it more subtly.
Related: Watch NCIS: Los Angeles Online: Season 9 Episode 20
Plus, it helps if you're right, as Zoe was proven to be by the drug-laced morgue sheet in which the Marine, later identified was Gabe, had been wrapped.
Everyone rightfully quickly got invested, especially after they learned Gabe's story.
That's despite being handicapped with Gus, the incompetent gunman captured coming out of Gabe's apartment, being the sole lead. It didn't help that he lied severely and a mile a minute.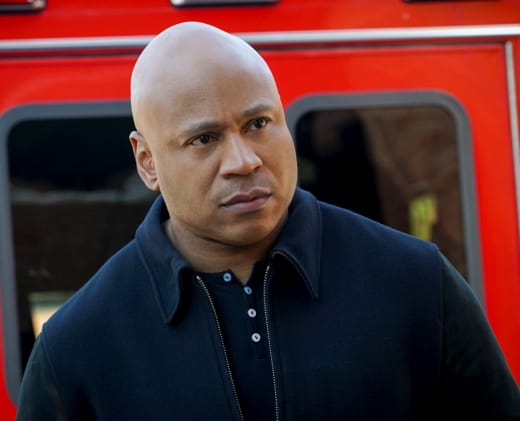 Still, he got them where they needed to be, a bit at a time. In the end, they got in the obligatory, full-team firefight (OK, Hidoko wasn't there.) and pulled out that handy-dandy spike strip in a case. 
It was fitting that Raul killed himself with a package of his own poison.
The story of Gabe, which ended with his proper military sendoff, just magnified thoughts that some team members were already thinking.
Related: CBS Renewals: Which Major Show is Missing?
Let's start with Deeks. He was at full motormouth mode, which can grate, but he was making salient points about his future.
He's been hinting all season that he doesn't expect to be at NCIS for the long haul and that he would be just as happy doing something less dangerous. And that he would like to take Kensi along with him for the ride.
Deeks has also foreseen a time after he and Kensi eventually get married, that one of them will have to leave the unit, and he certainly wouldn't ask that of her.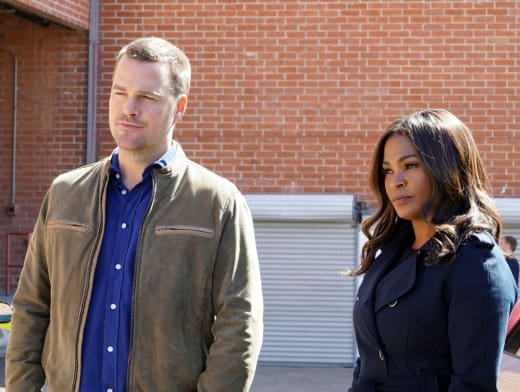 So, as the episode title suggests, and Deeks also talked about earlier, he wants to run a bar. This episode, he finally unveiled his plan to Kensi, who just laughed, chalking it up as another one of his legendarily bad moneymaking schemes. Such as French running, learning French while running.
But Kensi came around when he brought everyone, except Hetty and Mosley, to the bar which he was interested in buying. I guess love is blind. Please let this not become a running joke, such as the Italian restaurant which McGarrett and Danny are planning on Hawaii Five-0.
Boo to Eric to putting Nell, usually the most upbeat of the team members, in a funk with his death-knell alarm. Still, it did put them in a mood to think more about life outside the office, to plan to travel and see the world.
Related: Get CBS All Access via Amazon Channels for Hit Shows, Exclusive Originals & Live TV!
And Hetty, sweet name-dropping Hetty, offering to let them stay at her Majorca villa, where she had hung out with Picasso.
It was apparent when Hidoko was the third wheel with Densi that she needs a partner. How about pulling Nell out of Ops? Or Anna, after she gets drummed out of ATF for shooting Sokolov? Talk about being punished for doing a good deed.
And this marks three consecutive episodes that Mosley has been tolerable. Maybe she has figured how that Hetty was right and she would need her team if she's ever going to recover her son.
To review the season with the finale nearing, watch NCIS: Los Angeles online.
What did you think of Gabe's sad story? Can you see Deeks as a bartender? What other changes do you see coming? Comment below.
Dale McGarrigle is a staff writer for TV Fanatic. Follow him on Twitter.