Hallelujah! I know I'm not the only one rejoicing that Guthrie finally had a come-to-Jesus talk with Angus.
Our favorite surgical resident wasn't the only doc to get a reality check on Code Black Season 3 Episode 8 though. The ladies were handing out lots of great advice as the menfolk battled their personal demons. 
The only negative thing I have to say about Guthrie's verbal thrashing of Angus was that it didn't come nearly soon enough.
I was ready for Angus to hear some solid advice from his first mentor weeks ago, and now we have to wait even longer to see if it made a difference. 
It's actually been a tad bit alarming how quickly Angus went from calling Will an ass to mimicking him in all the wrong ways. He's not a med student; he should know by now that his teachers are fallible humans, not gods.  
Related: Enjoy UNLIMITED access to thousands of Movies & TV Shows with Amazon Prime Video!
It's hard to imagine that Guthrie's reprimand doesn't bear fruit. But will it be enough to restore the most epic of bromances, #Mangus?
With Mario off playing paramedic, there weren't any scenes featuring the original residents, so it's anybody's guess what the state of that relationship is. So much of their friendship is implicit -- we know we don't see it all. 
Are there other strains on them then just Angus' move upstairs? Are they just in different places in their lives now that he's had to start his training over? 
Angus: Campbell's been teaching me to own my decisions, to be more assertive, like him.
Guthrie [chuckles]: Son, if your goal is to become Will Campbell, good luck.
Angus: Thanks.
Guthrie: 'Cause that is never gonna happen. But if your goal is to become a great doctor, you have got to blaze your own trail. Remember who you are, young squire. It's the only way you're going to become who you're truly meant to be.
I would have much rather had Mario at the hospital, maybe commiserating with Guthrie over Angus' behavior of late, than having to endure his little crisis of faith or whatever that was. 
There was a seed of a good idea were there with his abject failure to comfort the victim's sister and tying that back to his unresolved feelings about his own father's death. It just didn't flourish into anything worth watching. 
Mario's been struggling a little this season, bristling under Leanne and Ethan's guidance and adjusting to dating a coworker. The real source of his problems hasn't been though, and this didn't clarify the issue at all.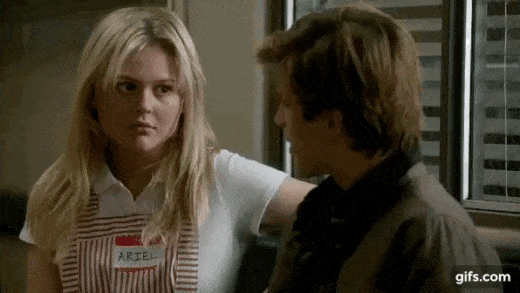 In contrast to the murky motivations of the adults, the kids are refreshingly simple. I love them. 
I love these kids. I cannot think of more realistic teenagers on a program right now. They're awkward in all the right ways; they're not overly sexed or drugged out or some other caricature of adolescence.
Nor are they convenient plot devices, there only to serve the storylines of others. They don't have to constantly be learning some lesson. They have agency. It's completely refreshing. 
Related: Get CBS All Access via Prime Video Channels for Hit Shows, Exclusive Originals, & Live TV!
Seriously, if CBS wanted to spin off some teen-focused show about these three, I might actually sign up for their streaming service to watch it. Just make sure #Mangus makes regular appearances.
Max's dad may have to scram though. Part of me wants to understand where he's coming from, to understand how stressful it must be to have a kid that sick. 
But there isn't really any excuse for taking out your stress on a young girl. That line about Ariel "preying" on him was just over the top. 
Emily: You have to take charge.
Ariel: Me?
Emily: Yeah, why not? Why do they [boys] get to make all the choices?
Luckily, his jackassery seems to have been a fluke, because Ariel is going to break out the L word on Code Black Season 3 Episode 9. Seems a little fast, but that's young love for you!
This relationship does seem to be inspired by the Lurlene McDaniel's books of my youth though because despite declaring their feelings, Max's health continues to decline. Things are not looking good for the golden-haired youth. 
Ethan's not going to be faring very well either, but the arc about his dead brother will get more interesting. He and Rox will head to a funeral and discover that there may be more to Robert's death than the official story. Who doesn't love some intrigue?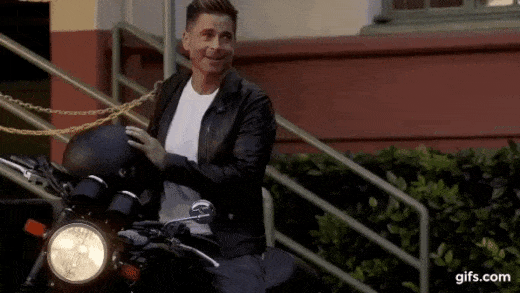 Other Thoughts
Where has Piper disappeared to? Or was it Pepper? She's been gone so long I don't even remember. 
The retirement community STD outbreak was funny (and real), but somebody needed to give the grannies a safe sex talk! 
I can get down with Rox & Ethan's relationship but am I the only one that thinks the slo-mo reminisces about nearly dying together are a bit much?
Even without the camera, Diego is an annoying prick. Just a reminder in case you forgot!
Related: Code Black Canceled After Three Seasons At CBS!
So what did you think of "Home Stays Home?" What was your favorite piece of advice offered? Was Leanne right to help the gambling-addict mom? Would you let Emily's mother back in her life? 
Sound off in the comments section below to share your point of view! And remember, you can watch Code Black online with us any place, any time!
Elizabeth Harlow was a staff writer for TV Fanatic. She left the organization in October 2018.