Code Black Season 3 Episode 9 Review: Only Human

Elizabeth Harlow at . Updated at .
RIP Max. You'll be missed by all of us. 
The teenager's death on Code Black Season 3 Episode 9 was far from surprising, but that didn't make it any less tragic. Ariel has some hard lessons in front of her. 
And she's not the only one. Ethan found out that not all questions have easy answers and made things worse with his father in the process. Some people aren't ready to hear the truth.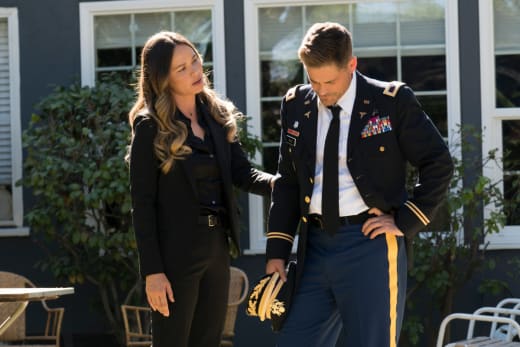 The show has finally found a way to explore Rox and Ethan's relationship that doesn't involve bad poetry or soft focus lenses, and thank god. 
As much as the more straightforward approach thrilled me, I couldn't have cared less about their plot this time. Does that make me a terrible person?
Related: Enjoy UNLIMITED access to thousands of Movies & TV Shows with Amazon Prime Video!
Yes, veteran suicide is a very serious problem. I'm surprised we didn't get a PSA at the end of things, to be honest. I'm so surprised that I'll provide one here: If you need help, there's no shame in asking for it. You can call, text, or chat with many different organizations. 
I just didn't feel like the revelation about Robert and his unit did anything to move the story forward. Admittedly, part of my lack of interest in the whole Robert arc is that the show has been canceled.
But even without that sad fact, I'm not sure I would be invested in Ethan's obsession with his brother or his attempts to repair his relationship with his father. Martin is a curmudgeonly ass of the worst sort, and it's entirely valid for you limit your interactions with people like that.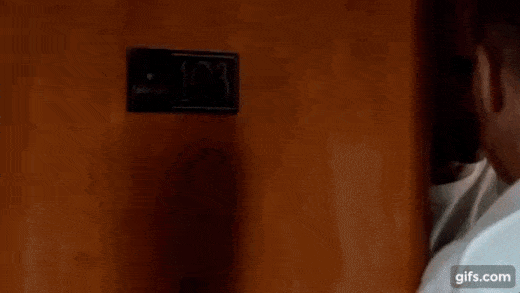 Luckily, Leanne is there to prove that not all parents are crap. She had a really difficult situation to handle with Ariel and Max, and she handled it with total grace and compassion. 
If Leanne's scene with Owen was the payoff for all times the loss of her family was shoved down our throats ... well, it still wasn't worth it, but that was a great scene. 
It was inevitable that Max was going to die, so I appreciate that his death wasn't some horrible, melodramatic, drawn-out thing. Not having us meet the other patient on the transplant list until now wasn't great, but probably necessary for budget reasons or some nonsense. 
You're afraid if you start crying, you might never be able to stop. It's hard to imagine...but you will. I lost my family too. I know. The pain is almost too much to bear.

Leanne [to Owen]
I'm still worried about poor Ariel, of course. The poor girl has been through a lot already, and a dead boyfriend isn't going to help her with any of her issues. 
Even without the baggage of her father's death and everything, she'd be heading towards a meltdown. What I'm most interested to see when that happens is who shows up to help. 
Related: Get CBS All Access with Prime Video Channels for Hit Shows, Exclusive Originals, & Live TV!
Okay, mostly I'm curious about Mario. He's had more interactions with her than the other doctors have, but he's also been ... off all season. 
I hope that there's an explanation for his behavior forthcoming because the other possibility is that it's an acting decision that Ben Hollingsworth made. I'd like to think that he makes better decisions than that. 
His brusque attitude would be enough to make me hesitate about moving in even if I wasn't hiding infertility. His inability to communicate and general standoffishness has not cast him as ideal boyfriend material. 
You need to talk to your husband. If he doesn't love you for who you are, he shouldn't be your husband.

Noa [to patient]
Maybe his talk with Noa, and her agreeing to move in, will help his attitude. Let's all cross our fingers and knock on some wood to make sure that happens, okay? 
One thing that was handled well was the body dysmorphia case. I don't know why I was surprised to find out that Noa had struggled with that, what with her dance background, but it added another layer to the character in a natural way. 
And having two women who looked so different tackling the issue was genius. And extra genius for casting Melanie Field, who while heavier than Emily Trya, is just as beautiful.
Other Thoughts
Am I the only one that thinks it's confusing that Ethan's brother shares a name with Rob Lowe's character from Brothers & Sisters?
 
Angus figured out how to be confident without being an ass! It's a miracle!
 
Piper (Pepper?) is still missing. Just thought somebody should acknowledge that. 
 
Way to got Elliot! But will he tell her that he's a virgin? 
Related: Code Black Canceled After Three Years At CBS!
So what was your take on "Only Human"? Will Elliot's new girlfriend help him with his lawsuit? Now that Max is dead, what's next for Ariel? Will Mario's mood improve now that he's got Noa 24/7?
Join the conversation in the comments section below to sound off! And remember that you can watch Code Black online with us any time!
Elizabeth Harlow was a staff writer for TV Fanatic. She left the organization in October 2018.