Dynasty is returning for Season 2 later this year, but it will be without a key player. 
Nathalie Kelley, who plays Cristal Flores Carrington on the soapy drama has confirmed she will not be returning. 
"I haven't read anything for Season 2," Kelley dished in an interview to E! Online.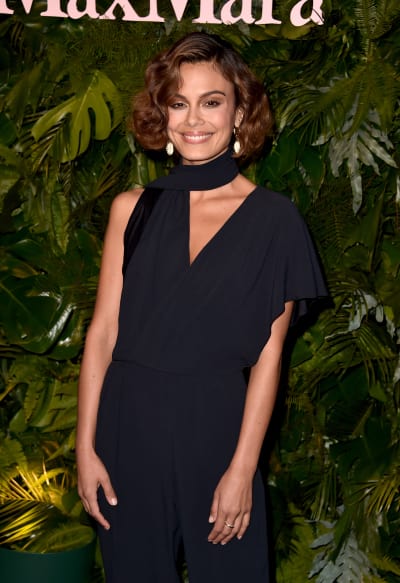 "I know that I end up with a gunshot wound and in a fire at the end of Season 1, and I know that I won't be filming Season 2."
"I won't be returning for Season 2," actress continues.
But there's no telling what might be in store for Cristal who found herself shot in the stomach by Claudia and locked in a burning building on Dynasty Season 1 Episode 22. 
Related: CW Sets Fall Premiere Dates for Charmed Riverdale & More!
"Is it a coma? Is it death? … I actually don't know. But I know that I'm not going to Atlanta in July, that I'm staying [in Los Angeles]…. I've got my life back."
In all honesty, the interview looked very awkward, and that final line about Kelley having her life back is a little bit alarming. 
If you watch Dynasty online, you know Cristal's fate was ominously left up in the air following the scuffle with Claudia. 
If Kelley is genuinely out of the show, then there's a possibility the role could be recast. It's hard to imagine Cristal not having a presence in the series at all. 
She was such an integral part of the original series that it would be silly to get rid of her. That said, the original Dynasty did feature a big recast. 
Related: CW Fall Schedule: What's on the Move?
Jack Coleman stepped into the role of Steven Carrington, replacing Al Corley, after Steven went through plastic surgery following an explosion.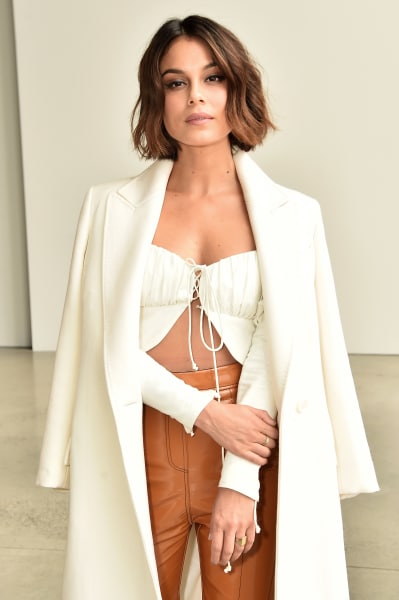 Dynasty Season 1 was a domestic failure, averaging 0.7 million viewers and a 0.2 rating among adults 18-49 in Live + Same Day figures. 
The show did not get a substantial boost with delayed viewing, but it is said to be a hit in territories that are not the U.S. thanks to a lucrative deal with Netflix. 
Okay, TV Fanatics!
What are your thoughts on this news?
Hit the comments below!
Paul Dailly is the Associate Editor for TV Fanatic. Follow him on Twitter.