Buffy the Vampire Slayer Showrunner Hints New Series May Be a Revival
Paul Dailly at .
It's only been a few days since we were reminded that 2018 is the year of the reboot. 
By that, we're referring to the news that a Buffy the Vampire Slayer reboot is in the works with the involvement of original series creator Joss Whedon. 
Now that the dust is starting to settle on the announcement that came during San Diego Comic-Con weekend, the showrunner of the new series, Monica Owusu-Breen has taken to social media.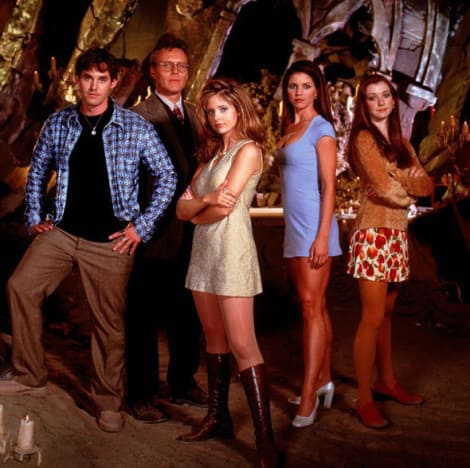 In a post which was shared early on Thursday, Owusu-Breen admitted that she was a die-hard fan of the original series and that the characters "can't be replaced. Joss Whedon's brilliant and beautiful series can't be replicated. I wouldn't try to."
Related: Buffy the Vampire Slayer Reboot: What's Best for the Franchise?
She went on to say that since Buffy concluded, "the world seems a lot scarier. So maybe, it could be time to meet a new Slayer."
With the polarizing response from long-term fans of the original series, it does appear that Owusu-Breen could be hinting that a revival could be on the cards as opposed to a full-fledged reboot. 
The series finale of Buffy concluded with Buffy Summers no longer being the only slayer in the world. Thanks to a spell from Willow and a magical scythe, every potential slayer found their abilities activated. 
It was a fun way to round out the series because the titular character struggled with the burden of being the one girl in the world to fight the forces of evil.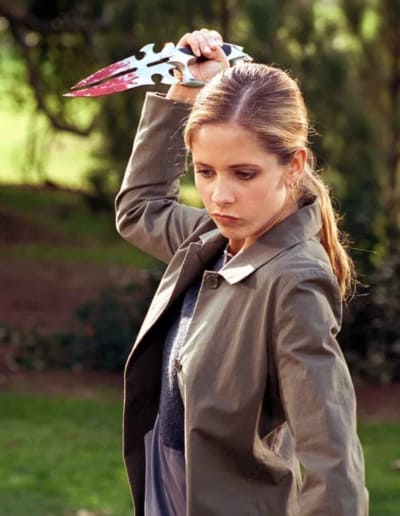 But it also left a lot of scope for a revival. If Monica is adamant about the original show not being replaced, we could very well find that the new series will be set in the same universe. 
Alas, we'll need to stay tuned to find out. 
Related: Buffy the Vampire Slayer Reboot in the Works, With Black Lead 
In the immediate aftermath of the news breaking at the weekend, former series regular, James Marsters shared his excitement on Twitter. 
"Holy crap! 'Buffy' is getting a reboot?" 
"Awesome! Black teen Buffy, cool! Joss is producing, thank god! Empowering the female youth, spectacular!"
"Personally, I hope that the new show retains the message of 'Don't give up, not on yourself, not on the world.' What do you think?"
Okay, Buffy Fanatics!
What are your thoughts on this news?
Hit the comments below. 
Paul Dailly is the Associate Editor for TV Fanatic. Follow him on Twitter.