Riverdale Spoilers: Archie's New Nemesis, Trouble for Choni & More!
Paul Dailly at .
Penelope Ann Miller is joining the cast of Riverdale for Season 3. 
The news was confirmed at the teen drama's San Diego Comic-Con panel on Sunday morning, but who is she playing?
Ms. Wright, the district attorney who will make it her mission to prosecute Archie Andrews for the murder of Cassidy in Shadow Lake.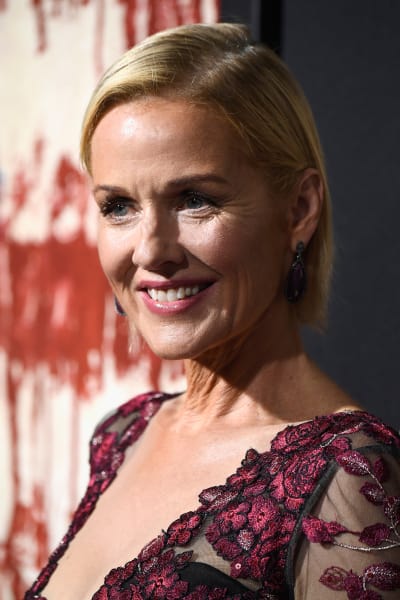 As you will already know if you watch Riverdale online, Archie was not the one to kill the teenager. It was Hiram Lodge's right-hand man. 
But Hiram pinned the murder on Archie on Riverdale Season 2 Episode 22 after Archie decided to quit working for Hiram and resolved to take him down. 
Related: CW Fall Schedule: What's on the Move?
Ms. Wright is described as "savvy and eloquent," and "with a conviction in mind, she will weave together disparate moments of Archie's young life to portray him as a dangerous, violent sociopath who is capable of committing a heinous crime."
Um, that's what prosecutors are supposed to do, right?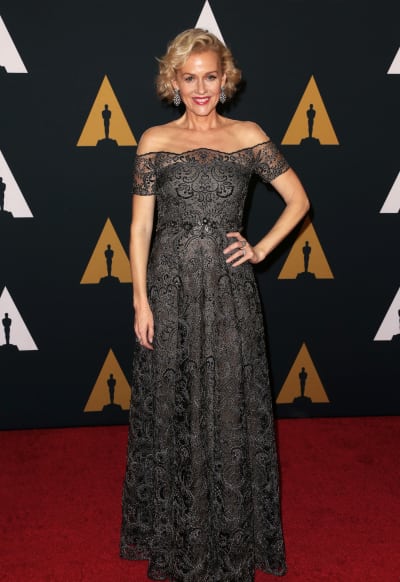 It won't be difficult to build a case against the red-headed teen. Trouble follows him everywhere, so we're sure that for the right price, evidence will show up wherever Ms. Wright looks. 
Miller is probably best known for her role in Kindergarten Cop, but she has also appeared on American Crime, Men of a Certain Age and Mistresses. 
A trailer for Riverdale Season 3 was also revealed during the panel, and it showed Archie deciding to have a drama-free Labor Day weekend before he returns to town for his trial. 
Related: Riverdale Season 3 Trailer Teases Eerie New Mystery
In addition to that, we got our first look at the new mystery. It centers on the farm that Polly Cooper was talking about. 
Showrunner, Roberto Aguirre Sacasa revealed that he was inspired by the Netflix documentary Wild Wild Country along with the "horrific Allison Mack cult and it felt like that was really interesting to explore," he said.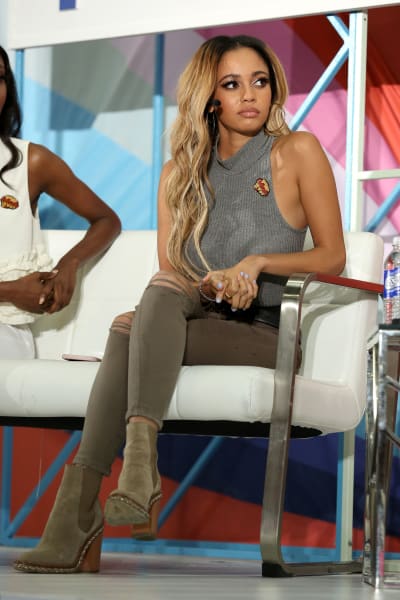 Panel moderator, Kelly Ripa kicked off the panel and shared her appreciation for Toni Topaz, who has been promoted to series regular for Season 3. 
"I 'ship 'Choni' harder than I ship anything else," Morgan said in response. 
Things went a little bit awry when Ripa noted that there could be a rivalry in store for Toni and Josie because Cheryl had a thing for Josie at one point. 
This was the first time both Morgan and Ashleigh Murray heard anything about it.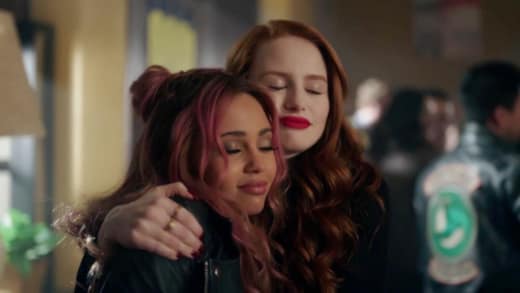 Camila Mendes who plays Veronica moved the panel along by confirming that Archie's trial presents some issues Varchie. 
"I think they're going to run into some problems," Mendes said. "I don't want to say too much."
Meanwhile, we learned that Jughead's mother and sister are making their way to Riverdale, but no casting details were released. 
What are your thoughts on this casting news and the spoilers?
Hit the comments below. 
Riverdale Season 3 debuts October 10 on The CW.
Paul Dailly is the Associate Editor for TV Fanatic. Follow him on Twitter.