Clayne Crawford on Lethal Weapon Firing: Here's What REALLY Happened!
Paul Dailly at . Updated at .
Clayne Crawford has opened up about being fired from Lethal Weapon. 
The star was officially let go from the series earlier this year after it was alleged that his bad behavior on the set of the Fox drama made it challenging to work on. 
In addition to the initial allegations, leaked audio from the set teased a confrontation between Crawford and co-lead Damon Wayans.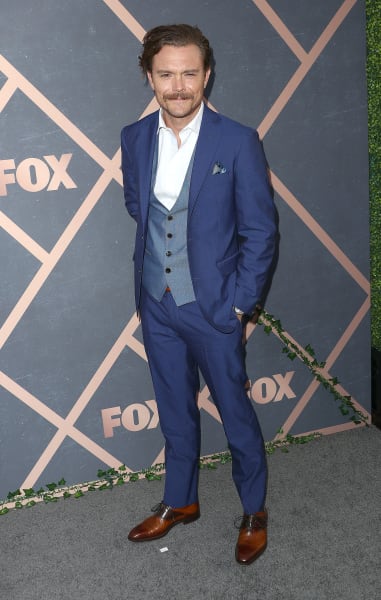 Crawford spoke on the podcast, Drinkin' Bros and was candid about being let go. 
"It's a little different when you replace Becky or the mom off of Fresh Prince. If they'd replaced the Fresh Prince, we'd have been like, 'What the f**k are we watching anyway?'" he said.
"That's why I just didn't think it was possible.
Related: Clayne Crawford Fired from Lethal Weapon!
"I just didn't think they were going to get rid of me, I guess. And if they did, I thought they'd give me a buzz."
Crawford's status on the show famously held up a third season renewal, but the path was cleared for it to be relaunched with Seann William Scott being cast as the new co-lead. 
There were also reports that Crawford lashed out during the filming of Lethal Weapon Season 2 Episode 9 in October last year. 
According to Variety, background noise was interrupting the filming of the scenes, and it made it difficult for the production crew. 
The website even has a video, allegedly of Crawford yelling at patrons of a nearby pool. 
"Shut the f–k up! Goddamnit Newman, f–king they're right here! Get somebody in here with a f–king walkie and shut 'em the f–k up! Or did we not pay for this f–king place? If we did, shut 'em the f–k up!" he reportedly yelled during the video. 
But during the podcast, Crawford claimed there was no pool, calling it a "blatant f**king lie," but confirmed that was his voice in the footage. 
He said he was yelling at the assistant director because the show was behind schedule because of the interruptions. 
"I snapped," he said.
Related: Lethal Weapon Casts Seann William Scott!
"Should I have gone to my trailer? 100%. Should I have just gone and waited? That's what I was instructed to do when there was a problem – you go sit in your trailer, and you lock your door, and you take a nap." 
"Hollywood is very sensitive, so I should not have screamed and yelled because it's a bunch of very delicate flowers out there."
Crawford also claimed that he was being blackmailed with the threat of the tapes of his outbursts being leaked whenever he brought up Wayans' behavior.
"I knew that they were going to release these tapes because they'd been blackmailing me with them for months and months and months, the entire second season." 
"And I have all the text messages from these people and voicemails from these people saying, 'Obviously you're not the problem, but you've got to get ahead of this because you know they're going to use those tapes against you.'"
The other big moment from the podcast involved Clayne addressing the on-set feud with Wayans, and he seemed to think it wasn't as bad as the media implied. 
"It's like sports, which we take very seriously and there's no life or death," he said.
"There's a lot of screaming and yelling. It's sometimes; it's f**king necessary to get the job done when there's a clock ticking." 
"Not in Hollywood. People are very sensitive nowadays, and here's the thing – go for it. Go try and make Apocalypse Now where everyone's trying to have a good time and being sweet."
"Go. Go, I just want you to f**king go and make Shawshank Redemption, and everyone have a great time, and it's never difficult on anyone."
As allegations about Crawford's status with the drama series swirled earlier this year, he released a statement via social media, apologizing if he caused any problems for the cast and crew. 
Related: Lethal Weapon Season 3 Promo: Meet The New Partner!
"I absolutely love, respect and care for my crew and cast, and would never intentionally jeopardize so many jobs," Crawford wrote.
"I am incredibly sorry if my passion for doing good work has ever made anyone feel less than comfortable on our set, or feel less than celebrated for their efforts."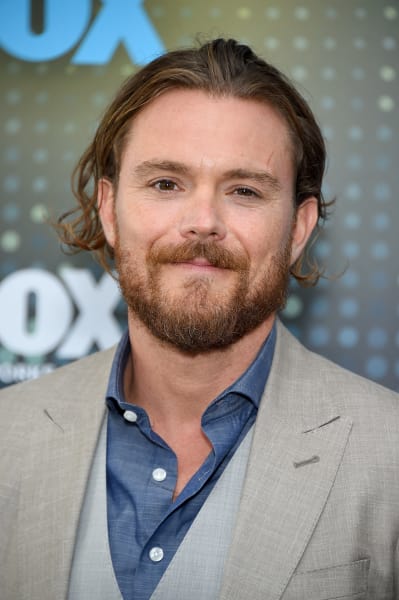 "Furthermore, I apologize to all the crew and cast for any negative attention Lethal Weapon is receiving because of these incidents."
In addition to all of the above, one of Crawford's co-stars chatted with TV Line and said "This rumor that Clayne is difficult…. He's not."
Crawford's firing has been met with a negative response from fans, and it remains to be seen whether fans will give the rejigged version a shot. 
Lethal Weapon will remain on Tuesdays this fall, but it will be moving to the 9/8c slot out of The Gifted. The two shows are very different, so it's going to be a risky move to pair them up. 
What are your thoughts on this news? 
Will you watch the series without Clayne Crawford?
Remember you can watch Lethal Weapon online right here via TV Fanatic. Get caught up on all the latest drama now!
Lethal Weapon returns September 25.
Paul Dailly is the Associate Editor for TV Fanatic. Follow him on Twitter.