A Million Little Things and The Rookie Get Additional Script Orders at ABC
Paul Dailly at .
ABC is holding off on more full season orders ... for now. 
Instead, the alphabet network has given additional script orders to freshmen series A Million Little Things, The Rookie and The Kids Are Alright, as well as sophomore comedy Splitting Up Together. 
Each of the above series has snagged orders for three additional scripts, with final decisions expected in the coming weeks. 
A Million Little Things stars David Giuntoli, James Roday and Romany Malco, and follows a group of friends whose lives are changed forever following their best friend's suicide. 
Related: A Million Little Things Season 1 Episode 1 Review: Pilot
The series debuted in September to 5 million viewers and a 1.1 rating, It has settled at just over 3 million viewers and a 0.8 rating in recent weeks. 
While those figures are not stellar by any stretch of the imagination, A Million Little Things has emerged as a force on the DVR front.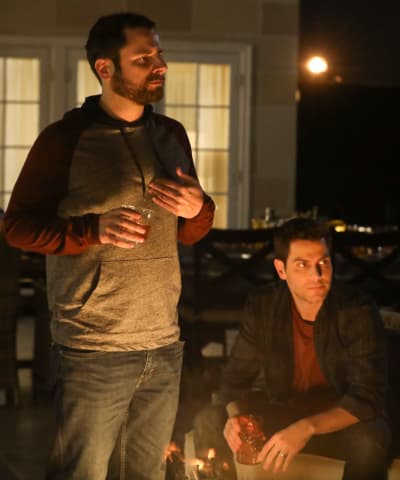 The October 3 episode surged 138 percent with seven days of DVR factored in. It went from a 0.8 rating to a 1.9 rating, further proving there is an audience there for this drama series. 
ABC would be wise to move it to a new slot in early 2019 because with some promotion, it could bring those live ratings up a little. 
Related: The Rookie Season 1 Episode 1 Review: Pilot
As for the Nathan Fillion-fronted The Rookie, it debuted with 5.4 million viewers and a 1.0 rating on October 16. It's far too early to tell whether it will be a success without knowing the week-to-week drop. 
Similarly, The Kids Are Alright has only aired on the episode, and it secured 6.5 million viewers and a 1.4 rating. 
Splitting Up Together returned with series lows last week. 3.3 million viewers and a 0.9 rating is not solid, but if the show levels off, ABC could keep it around. 
The network recently gave Station 19 and Single Parents full season orders. 
What are your thoughts on this news?
Hit the comments below.
Paul Dailly is the Associate Editor for TV Fanatic. Follow him on Twitter.