Damon Wayans: I Am Quitting Lethal Weapon!
Paul Dailly at . Updated at .
Another casting blow has rocked Fox's Lethal Weapon. 
Damon Wayans has revealed that he is quitting his role on the drama series after the 13-episode third season wraps production in December. 
He made the announcement during an interview with Electronic Urban Report.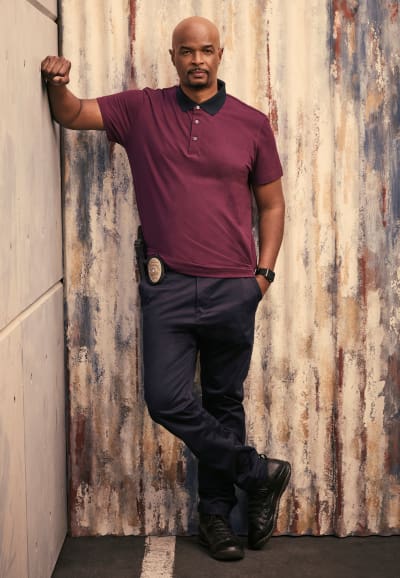 "I'm going to be quitting the show in December after we finish the initial 13," Wayans can be heard saying in the video. 
"So I really don't know what they're planning, but that's what I'm planning. I'm a 58-year-old diabetic, and I'm working 16-hour days."
When pressed for clarification, he maintained that he was done with the show. 
Related: Clayne Crawford Fired from Lethal Weapon
"You have to look yourself in the eye and ask, who are you? It can't be all about work," Wayans says in the video.
"I'm from a big family, a loving family. All the family gatherings, I haven't seen them. I'm too tired or I can't because it conflicts with work," he continued, never cracking a smile.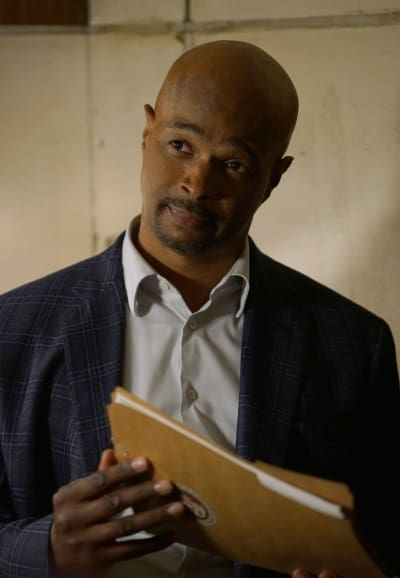 "I have seven grandkids. I've been missing recitals and graduations. To me, it's just not worth it. There is a better way to live life."
When asked what his post-Lethal Weapon future would look like, he said the following:
"I'm going to return to the stage and try to find my smile again."
This stunning news comes just months after Wayans' co-star, Clayne Crawford was let go from the series following after it was alleged that his bad behavior made the set environment difficult, and the two stars appeared to be at loggerheads behind the scenes and publically on social media.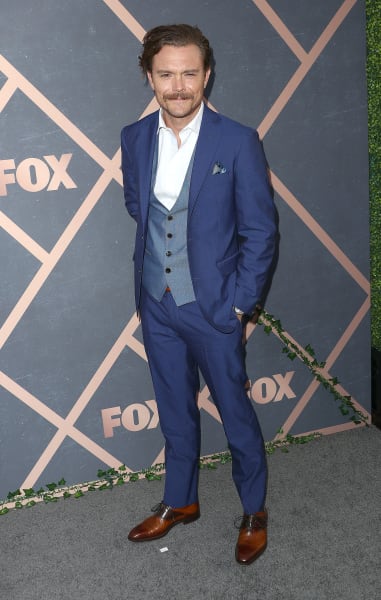 Crawford spoke on the podcast, Drinkin' Bros, in August and opened up about his thoughts on being fired.
"It's a little different when you replace Becky or the mom off of Fresh Prince. If they'd replaced the Fresh Prince, we'd have been like, 'What the f**k are we watching anyway?'" he said at the time.
"That's why I just didn't think it was possible."
Related: Clayne Crawford on Lethal Weapon Firing: Here's What Really Happened
The actor was also open about someone blackmailing him with footage of has alleged outbursts every time he complained about what it was like on the set. 
Lethal Weapon Season 3 debuted on September 26 with Seann William Scott stepping as Crawford's replacement, a new character without any relation to Riggs. 
The news that Wayans is leaving is quite the shocker, and it could be the final nail in the coffin for this drama series. 
Losing two leads in the same year is a big thing. 
It's also worthy to note Lethal Weapon was in competition with Lucifer for the final renewal on the schedule. Lucifer lost, setting off a massive campaign to save the show with a cast who loved it on which worked well together and with many stories left to tell.
Lucifer got his wings back whether he wanted them or not when Netflix picked up the series for a fourth season. What are the odds Fox is regretting its decision now?
What are your thoughts on the news? 
Hit the comments below.
EUR Exclusive: Daman Wayans Quits 'Lethal Weapon' from EURweb on Vimeo.
Paul Dailly is the Associate Editor for TV Fanatic. Follow him on Twitter.