Law & Order: SVU Season 20 Episode 6 Review: Exile

Jack Ori at . Updated at .
One of the best things about Law & Order: SVU is that it takes every story seriously.
Even though Dissociative Fugue Disorder seemed like it got overdramatized in some ways, the illness -- and the consequences of rape for a young girl -- got treated with the respect they deserve.
That made Law & Order: SVU Season 20 Episode 6 a highly entertaining and impactful episode of the series and made any possible inaccuracies about the disease forgivable.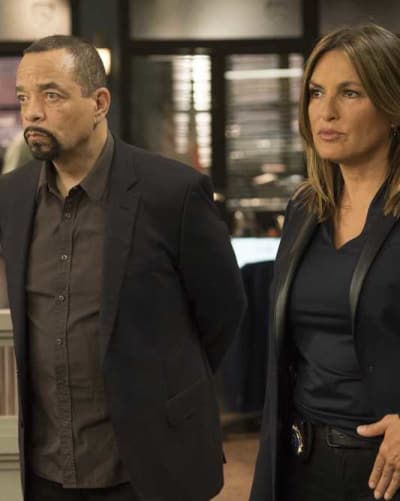 I pegged Grace/Sophie as having a dissociative disorder from the second I saw her.
She seemed like a completely different person when flirting with the guys in the bar than she was when she talked to the cops. That could have been nerves or wanting to put herself in the best light possible for the police, but it felt like something more than that.
I was excited to see how SVU treated the issue. Their record on mental health issues is strong but last time they featured Dissociative Identity Disorder back in the Stabler era of the show, the "sufferer" turned out to be faking.
So this was a second chance to get it right.
Related: Days of Our Lives: Why Social Messaging Matters
I thought they did, for the most part.
I'm not convinced that a previously healthy girl would develop this type of dissociative disorder after a rape.
Rape survivors often experience dissociation, but this seemed like a milder version of Dissociative Identity Disorder, and a fugue lasting this long and recurring is often associated with DID -- which usually begins manifesting in early childhood after severe abuse.
But there were all sorts of hints that there was something weird about Sophie's father, too, and the cops never did find out what their relationship was like, so that could have been involved in it too.
Rollins: We know she chose Walker from that building, but we don't know why she chose Grace.
Stone: Maybe that's where she fell from.
And in any case, SVU treated the illness as a serious disease.
The cops spent a lot of time trying to find out who triggered Sophie's psychiatric breakdown and wanted to help her become whole again.
It wasn't a plot point, it wasn't a contrived story, and the illness got depicted realistically enough to be believable.
And best of all, SVU avoided the harmful trope of mental illness = violence, rather showing that Sophie/Grace was the victim of several violent attacks related to her disease.
If anything, the cops went a little too far in their attempt to help Sophie/Grace regain her health.
When Carisi drove her home, I had a bad feeling. It turned out she was lying about where she lived, but I thought his kindness could be easily be misinterpreted as an attempt to take advantage of her again.
I'd imagine this is an occupational hazard for male SVU detectives since the majority of people they see are women who have been sexually assaulted by men. I'd love for SVU to address this in a future story!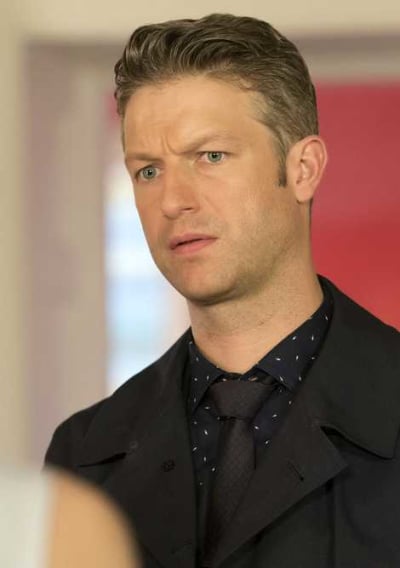 Benson's attempts to help Sophie/Grace went even further and could have blown up in her face.
She's not a psychiatrist, and as it was, Sophie blamed Benson for her pain when she learned that her rapist was dead and screamed that she was better off on the streets.
Sophie: Who's going to believe me?
Benson: I do.
I have no idea how they made up for that cathartic last scene at the graveyard. I'm glad they did and that Sophie trusted Benson enough to call her a friend and hug her.
That brought tears to my eyes along with Benson's quiet declaration that Sophie was going to survive this.
Even so, it seemed like a complicated issue was too quickly wrapped up, and I couldn't help wondering if the story would have been even more impactful if it had ended with Benson's declaration to Carisi that they got caught in a vicious cycle because of Sophie/Grace's illness and refusal to get help.
"Exile" also provided some powerful messages about the complex issues surrounding homeless people, particularly the intersection between homelessness and mental illness.
Both Sophie and Tommy appeared to suffer from mental illness. I'd guess Tommy had PTSD from wherever he had served, considering his response when he saw the cops, and something had to be underlying his decision to beat up Grace.
Related: Get Shudder via Prime Video Channels for Spine-Tingling & Provocative Films, TV Series, & Originals!
Sophie believed life on the streets was safer in some ways than dealing with her emotional distress, which was an interesting perspective.
I was curious as to why she felt safe around Tommy even though he was physically abusive towards her and insisted to the cops she wasn't his girlfriend.
She also seemed to associate Tommy with her old life somehow. Sophie had been a pre-med student, and Grace made up a story about Tommy being a heart surgeon.
Rollins: Color me depressed.
Benson: 76,000 homeless and they are victims of sexual assault, domestic violence...
Rollins: And some of them fought for our country.
The stats on sexual assaults of homeless people were staggering. One thing that wasn't mentioned, though, was how many assaults occur at homeless shelters themselves (especially for transgender individuals) and I hope SVU addresses this in a different story sometime.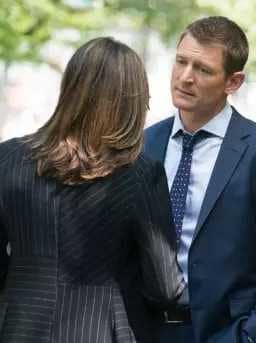 I was glad Stone was still struggling with his sister's death.
His depression and self-destructive behavior seemed to have disappeared after Law & Order: SVU Season 20 Episode 2, which was unsatisfying and unrealistic.
Girl: I know you're old, but you only have to climb two flights.
Stone: I can't. I'm just using you.
Girl: For what?
Stone: I don't know. To forget.
Girl: And I'm just using you for sex. gets out of cab] Coming?
Stone's latest tailspin began with Carisi's predictably insensitive comment and ended with him having sex with some stranger. Sooner or later, his tendency to use sex to numb his pain is going to catch up with him and it isn't going to be pretty.
I predict Stone will be accused of sexual assault himself and have to adjust to finding himself on the wrong side of the courtroom before this is over.
Related: Get True Crime Files by ID via Prime Video Channels for Over 1,000 Real-life Mystery & Suspense Shows!
Going off on Mr. Simmons wasn't great either. Stone was letting his own painful experiences cloud his judgment. 
We never found out whether he was right about Mr. Simmons having done something to Sophie or if he was overreacting because of his pain. Either way, accosting him the way he did wasn't going to accomplish anything.
So, SVU Fanatics, what did you think of "Exile"?
Weigh in below, and don't forget you can watch Law & Order: SVU online if you missed anything!
Jack Ori is a senior staff writer for TV Fanatic. His debut young adult novel, Reinventing Hannah, is available on Amazon. Follow him on Twitter.