Titans is getting a vote of confidence at DC Universe.
The one-month-old streaming service has placed an order for a second season of its first original series. 
The news was revealed during the show's world premiere panel at New York Comic-Con on Wednesday night.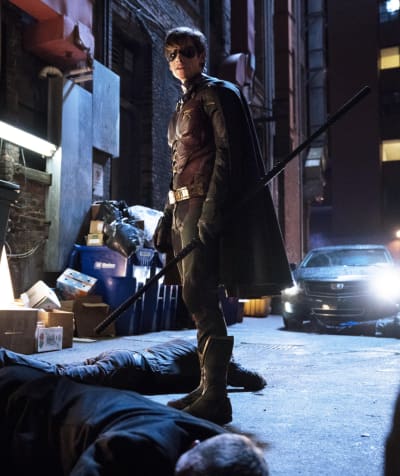 it follows "young heroes from across the DC Universe as they come of age and find belonging in a gritty take on the classic Teen Titans franchise," according to the official description.
"Dick Grayson and Rachel Roth, a special young girl possessed by a strange darkness, get embroiled in a conspiracy that could bring Hell on Earth."
Related: Titans Trailer: Why Does Robin Hate Batman?
"Joining them along the way are the hot-headed Starfire and loveable Beast Boy. Together they become a surrogate family and team of heroes."
It stars Brenton Thwaites as Dick Grayson/Robin, Anna Diop as Kory/Starfire, Teagan Croft as Rachel Roth/Raven and Ryan Potter as Gar Logan/Beast Boy.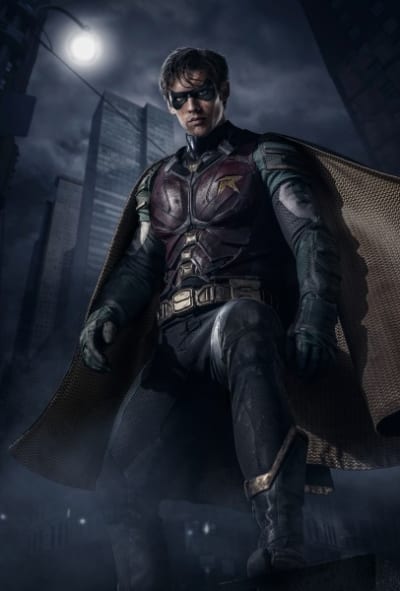 The ensemble cast also includes Alan Ritchson as Hank Hall/Hawk, Minka Kelly as Dawn Granger/Dove, Lindsey Gort as Detective Amy Rohrbach and Bruno Bichir as Niles Caulder/Chief.
Akiva Goldsman, Geoff Johns, Greg Berlanti, Sarah Schechter, Greg Walker, and John Fawcett executive produce.
Related: Titans Gets October Premiere Date at DC Universe
It was revealed just a few days ago that Netflix had taken the streaming rights to Titans in territories outside of the U.S. and China. 
This will likely give the show a substantial financial boost in a similar manner to what happened when Star Trek: Discovery was snapped up by the streamer from CBS All Access. 
With DC Universe being new, this is a good business move because it will raise the profile of the first series and get people hooked in Titans universe. 
With Doom Patrol set to follow on from the events of Titans Season 1, it should help drum up interest for that spin-off. 
What are your thoughts on this renewal? 
Hit the comments below. 
Titans debuts October 12 and will unspool an episode a week. 
Paul Dailly is the Associate Editor for TV Fanatic. Follow him on Twitter.