A Charlie Brown Thanksgiving: 45 Years of Tradition Returns

Carissa Pavlica at .
The Thanksgiving holiday will soon be here, and nothing says Thanksgiving like tradition.
Among my favorite holiday traditions?
Watching the Macy's Day Parade on NBC (we're up to number 92, guys) and A Charlie Brown Thanksgiving.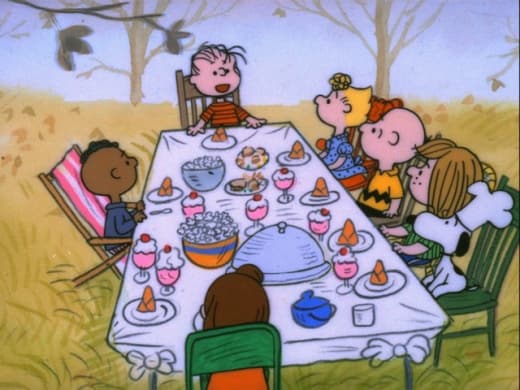 I feel blessed to have grown up during the time of the very best of children's programming.
Networks were outdoing themselves year after year trying to one-up the competition, but only the classics have persevered.
Related: Harry Potter the TV Series: Is It Time to Make the Leap?
A Charlie Brown Thanksgiving premiered in 1973 and has aired on television every November since.
It's something you can count on just as much as your family and the turkey on the table.
It was the third Peanuts special, arriving after A Charlie Brown Christmas and It's the Great Pumpkin, Charlie Brown, and didn't arrive without some controversy.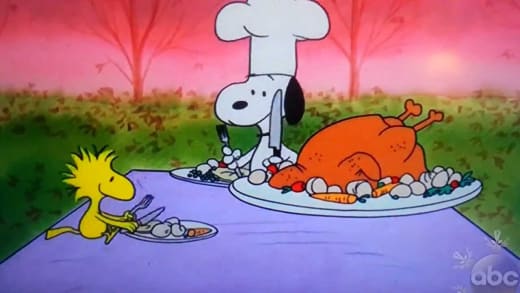 One of the producers had a little bit of difficulty with Woodstock's, ummm, cannibalistic nature. Would a sweet bird eat a Thanksgiving turkey?!
As he was eventually overruled in his worry, perhaps he was thinking on the moment a bit too hard, giving human character where they weren't warranted.
However, Lee Mendelson, the producer in question, did edit the scene when it aired on CBS. It returned to its original form when the special began airing on ABC in 2001.
Related: Enjoy UNLIMITED access to thousands of Movies and TV shows with Amazon Prime Video
The focal point of the special is that Charlie Brown, whom Peppermint Patty calls Chuck, wants to treat the girl to a Thanksgiving meal, something she won't be getting at home.
You know who your friends are when throwing such a festive occasion. Lucy, who taunts Charlie endlessly throughout the specials, appears at the beginning asking him to kick a football, promising she won't pull it away. She does.
She is not invited to the dinner.
As they're kids, they aren't quite prepared for a full turkey dinner and all the trimmings, so Snoopy has an idea for all kinds of fun treats.
As a kid, it seems like a super awesome meal. Who wouldn't want jellybean sandwiches and popcorn roasted over an open fire? Apparently, that person would be Peppermint Patty.
She's ultimately unsatisfied with what her friend does for her, and it's a bit of a letdown, as usual, for Chuck.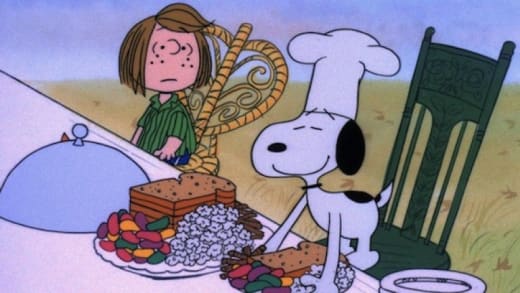 But there is a happy ending, and it's not even the end for Thanksgiving.
Linus, intellectual as always, gave a speech about Elder William Brewster at the Pilgrim's first Thanksgiving.
Related: Chilling Adventures of Sabrina Gets Christmas Special at Netflix!
Thirteen years later it became a part of its own special, This is America, Charlie Brown: The Mayflower Voyagers.
The night before Thanksgiving, you can see both A Charlie Brown Thanksgiving AND The Mayflower Voyagers on ABC beginning at 8/7c.
Treat yourselves to a little bit of joy and nostalgia with family and friends this coming holiday. We'll be thinking of you!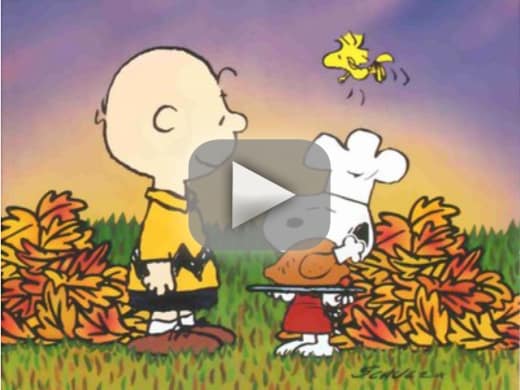 Carissa Pavlica is the managing editor and a staff writer and critic for TV Fanatic. She's a member of the Critic's Choice Association, enjoys mentoring writers, conversing with cats, and passionately discussing the nuances of television and film with anyone who will listen. Follow her on Twitter and email her here at TV Fanatic.