All American Season 1 Episode 6 Review: The Choice Is Yours

Stacy Glanzman at .
The relationship drama is reaching the boiling point, and it's about to blow. 
The love triangle took a new turn on All American Season 1 Episode 6 when Layla planted one on Spencer, and he responded in kind. 
Of course, Olivia just happened to witness the entire thing.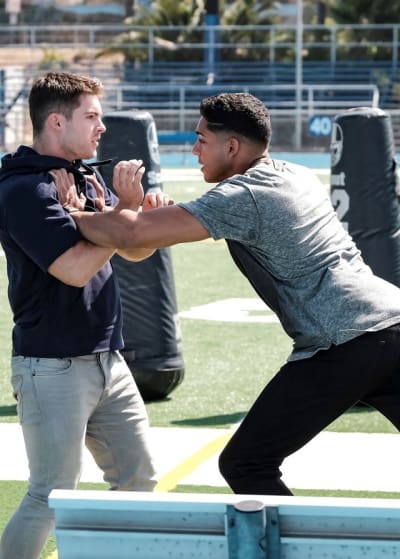 Olivia knew this was coming. It's not like it was hard to read that Layla had feelings for Spencer. She's been calling her out on it for a while now, but knowing it and actually seeing it are two different things. 
Olivia feels betrayed, and rightfully so. Layla has been denying that she has feelings for Spencer and has been pushing Olivia towards him. Of course, she feels hurt, but at the same time, she knows she betrayed Layla, too. 
This is getting very messy. 
Maybe if Layla admitted she had feelings for Spencer, the two of them could have talked it out, but their already unstable friendship is now on even shakier ground. 
Related: Enjoy UNLIMITED access to thousands of movies and TV shows with Amazon Prime Video
How are these two supposed to trust each other?
Layla will probably feel guilty and apologize if she discovers Olivia knows about the kiss, but what happens when the truth comes out that Olivia slept with Asher? It's getting too complicated. 
Where do Layla and Spencer go from here?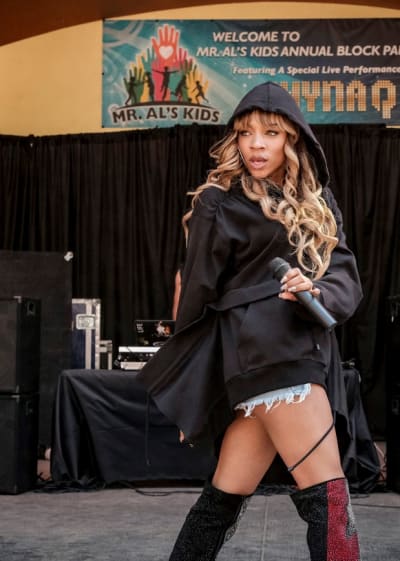 Are they going to start a secret relationship behind Asher and Olivia's back? Will it be a one-time thing they pretend to forget ever happened (yeah, right)? Will Olivia break up with Asher? 
That makes the most sense since she's obviously frustrated with Asher's lies. He's finally starting to come to terms with his situation though and even told Jordan. Layla dumping him now would probably crush him. Granted, if she finds out that he slept with Olivia she'll have a get out of relationship free card. 
I honestly have no idea what's going to happen, but I hope Olivia keeps Chris' number. He seems like a good guy without all the added drama. 
Coop: You ever thought about getting her out of this life?
Shawn: What do you think I'm trying to do? That money's for her. She's the reason I gotta keep it at Alvin's. It's neutral, Coop. Anywhere else and my hustle becomes everybody's hustle.
Coop: Then it's time to find a new hustle.
I like the layers they keep adding to Shawn. The writers are doing an excellent job developing these characters. 
Shawn at first felt like a standard one-note villain. He's a gang member who we thought would be a bad influence on Coop, but he's become much more than that. 
Related: The CW Confirms Midseason Schedule: What's on the Move?
Revealing the fact that he has a daughter has made him more sympathetic, as did his decision to get the money out of the barbershop. 
We thought he'd be the one influencing Coop and dragging her down with him, but it's actually Coop whose been a good influence on Shawn. 
Granted, it still ended with a dead gang leader, but small first steps, right?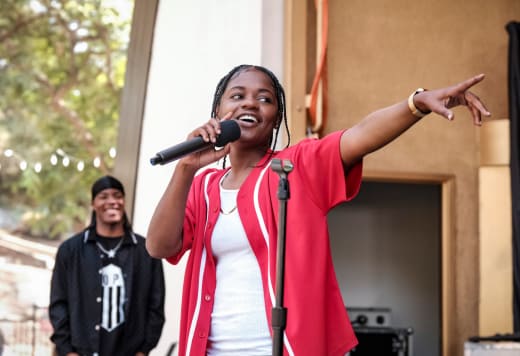 I'm not saying Shawn is going to become a perfect, upstanding member of society, but he does appear to actually have Coop's back, and that's something. 
Spencer will never stop worrying about his best friend, but he also has to let her live her own life. He can't force her to cut ties with Shawn. All he can do is be there for her if she needs him. 
Spencer: So that's it? You're going to choose him over me? Over my mom? Over Dillon?
Coop: Spencer, you're good now. You don't need me anymore, but Shawn does. I'm not going to turn my back on him. I never did on you.
Here's hoping Coop is right about Shawn, but if she's not, Spencer will always have her back. He would be willing to risk everything to protect her if it came down to it. Here's hoping it doesn't.
Related: The CW Orders Additional Scripts for Legacies, Charmed, and All American
Hopefully, Spencer and Coop find a way to remain friends through all of this. It's one thing for them to disagree over Shawn, but they can't let their entire friendship disintegrate over it. Coop needs to make time for him, as well as Patience, and stick to their common ground.
I hate that Coop is moving out of Spencer's house. I liked that she was there, and you would think it would have forced the two of them together when Spencer came home on weekends. Now it will be even harder for them to stay connected.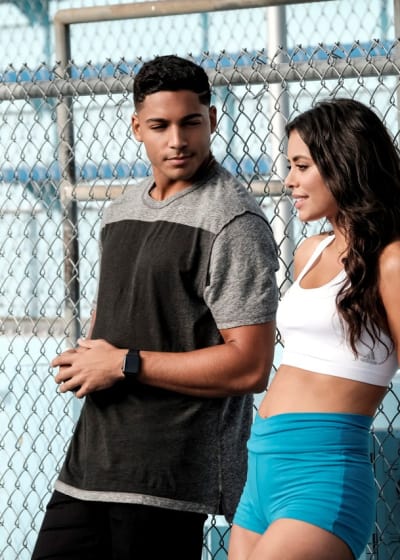 At least Jordan and Asher were able to talk it out and makeup. Otherwise, their season would continue to suffer. I'm not sure how Layla's dad was able to tell that Asher was having a bad game by the whole thirty seconds of it that he saw. 
I know the whole storyline regarding her dad and Chynna was a means to bring Layla and Spencer together, but it still gave us a super sweet moment when he gave her the ring. 
Layla: People have a hard time thinking straight when they're grieving.
Spencer: Aren't you still grieving?
Spencer really does read people well. Layla may have wanted him to read Chynna, but he was reading her. She would have felt the same way no matter who her dad was dating because she's not ready for him to move on from her mom.
She projected those insecure feelings onto Chynna, but in the end, she truly wants her dad to be happy.
Where do you guys stand on Spencer and Layla's kiss? is it going to lead to a secret relationship, or will they go public? Do you find Shawn more sympathetic now that we know he has a daughter? Can he be trusted?
Let us know your thoughts in the comments, and don't forget to watch All American online!
Stacy Glanzman was a staff writer for TV Fanatic. She retired in March, 2019.