How Law & Order: SVU Has Evolved Over The Years

Jack Ori at .
The Law & Order franchise is one of the best-known franchises on television.
Law & Order: SVU stands out as the flagship show in the franchise, airing its 20th season in 2018.
As with any show that airs over a prolonged period, SVU has grown and changed over the years, often for the better. Here's a look at some of the most significant ways the series has evolved.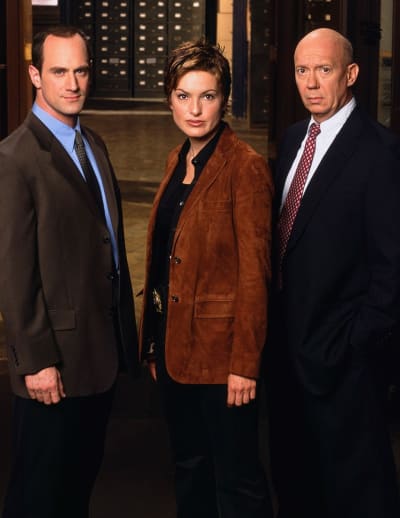 For many viewers, Olivia Benson IS SVU. The series is shown more or less from her eyes, and she is the caring, super-empathetic detective that many viewers wish existed in real life.
So it makes sense that the most compelling evolution in this long-running series has to do with her character. When SVU premiered in 1999, Olivia was a total newbie whose first lesson was that "we don't pick the vic."
Over the years, she's taken those words to heart and has equal empathy for all victims, regardless of their personalities, political beliefs, or respect for her.
Related:  Law & Order: SVU: 21 Times Olivia Benson Went the Extra Mile
Benson is not only a far more seasoned detective now, but has also grown into the role of leading the squad. She's a mentor to some of the other detectives, especially Rollins, as well as a mother to six-year-old Noah.
That is certainly a far cry from the wet-behind-the-ears rookie with good intentions as she began.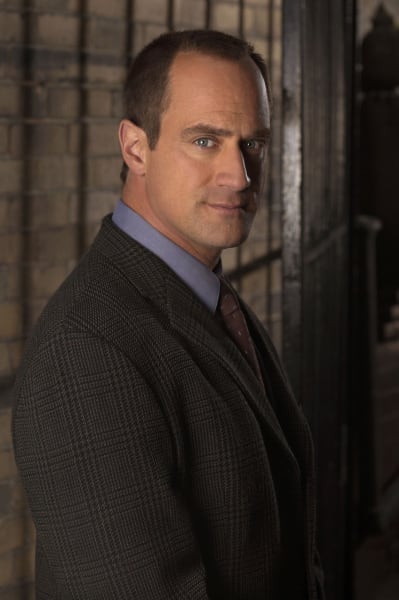 For the first 12 seasons, Law & Order: SVU focused on the Stabler/Benson partnership. This relationship took on a life of its own as Benson and Stabler became close friends and allies. Some viewers even rooted for Stabler to leave his wife to pursue Benson romantically!
That changed during Law & Order: SVU Season 13 when Chris Meloni (Stabler) chose not to renew his contract.
The showrunners made the wise decision not to try to duplicate the Stabler/Benson relationship with someone else. Instead, Benson struggled to connect with her new partner, and he wasn't the only new character added.
By 2018, the cast had gone through several more major changes, as the characters Dann Florek and Richard Belzer played were no longer part of the squad, and there was a new DA in town.
While those changes were difficult for long-time viewers, they also helped push the show towards more ensemble stories.
Rollins, Carisi, and even DA Peter Stone all have major things going on in their personal lives that intersect with many current cases in different ways.
They are characters who were unknowns when they were first introduced but who we have grown to love, which is how it should be. The SVU "family" has grown and changed as the series has progressed, and it feels natural.
Related: Law & Order: Why We're Obsessed With The Franchise
While the series has always been focused on advocating for victims, its understanding of the larger social issues has evolved along with American beliefs about them.
Back in 1999, the majority of victims were female, and the detectives sometimes gloated that male perpetrators were going to get raped in prison. In an early episode, the series did deal with male rape, but Stabler took the point of view that it was impossible for a man to be raped.
The SVU of the late 2010s has an entirely different attitude.
There's still work to be done. SVU is sometimes criticized about the lack of racial diversity of its victims, for example, but the detectives are far more open to the idea that male sexual assault survivors are still survivors and still suffer. Anybody in any form can be raped, in prison or anywhere else.
SVU's take on other social issues has also evolved along with the series. 
In the early years, transgender women and cross-dressers were sometimes referred to as "he/shes," often in a derogatory tone.
Related: Get Shudder via Prime Video Channels for Spine-Tingling & Provocative Films, TV Series, & Originals! 
That had changed by Law & Order: SVU Season 17 Episode 3, which dealt with the murder of a transgender teenager and emphasized that she had the right to be who she was.
SVU did slightly better with mental health issues early on, but there's been evolution there, too.
The BD Wong era is my favorite era of SVU, but even then there were some problems.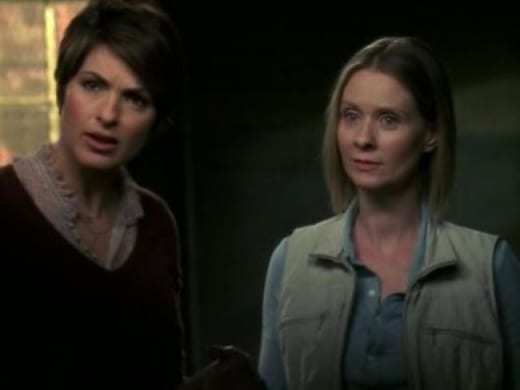 One episode that stands out in my mind was Law & Order: SVU Season 9 Episode 1 in which Cynthia Nixon's character, Janis, claimed to have multiple personalities (now called Dissociative Identity Disorder), which Stabler dismissed as an excuse for bad behavior. 
Stabler was later proven correct when her character was shown to be faking the disorder.
Although it was an episode that ultimately earned Nixon an Emmy Award, it didn't paint mental illness in the most positive light.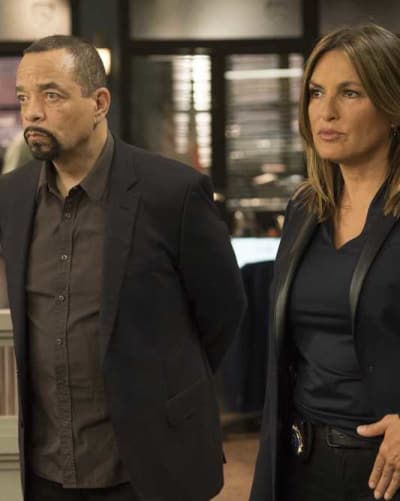 In contrast, on Law & Order: SVU Season 20 Benson questioned aloud whether it's right to prosecute a woman whose crimes stemmed from severe mental illness, and there was a do-over of sorts of the Nixon episode on  Law & Order: Season 20 Episode 6.
In that story, a young woman was suffering from a similar disassociative disorder, and it was taken completely seriously by most of the detectives, plus she didn't turn out to be faking.
That's progress we can't just shake off, and it's also a good look at the way SVU never runs out of stories although they deal with the same subject material years on end. 
As no two criminals, victims, nor court cases are the same, no two episodes of Law & Order: SVU need ever share the same results.
These are just a few of the ways that Law & Order: SVU has evolved over the years.
Now it's your turn, SVU Fanatics! What do you think are the biggest changes, and have they all been for the better?
Weigh in below and don't forget you can watch Law & Order: SVU online if you need to refresh your memory.
Jack Ori is a senior staff writer for TV Fanatic. His debut young adult novel, Reinventing Hannah, is available on Amazon. Follow him on Twitter.