Midnight, Texas Season 2 Episode 5 Review: Drown the Sadness in Chardonnay

Lisa Babick at .
Goodbye Ol' Blue Eyes!
Lem was having a ball being human on Midnight, Texas Season 2 Episode 5, but he needs to take his essence back from Kai and become a vampire again.
Lem deciding to give up his powers for love might be considered by some to be an admirable move, but I'm with Olivia on this one. What made them such a powerful couple was that he was a vampire and she was a human.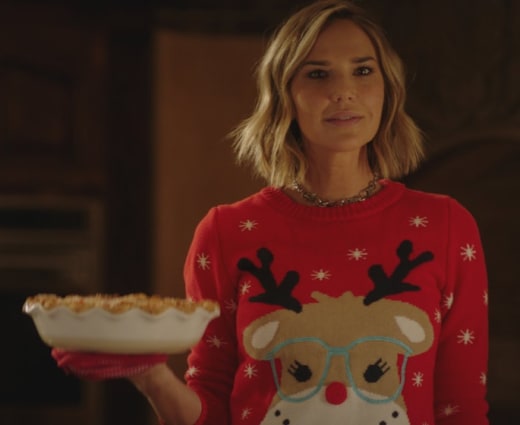 Besides, changing for someone else never works. Lem might be enjoying his newfound "freedom," but it's going to get old pretty fast.
The only positive thing that came out of it all was that Lem wasn't able to save Olivia from her father's spell. And being under the spell allowed Olivia to break free from the pain and hurt once she jolted back to reality.
Had Lem been vampire Lem, it never would have happened because he would've whisked her out of that house in a jiffy -- and probably killed her father himself.
Related: Get Shout! Factory TV via Prime Video Channels For Cult Classic Films & TV that Shape Pop Culture Now!
Olivia is probably thinking about having a baby because she's still reminiscing about her time with Mary. It's an experience that profoundly affected her and is floating around in her subconscious which is why she's having these dreams.
Lem loves Olivia so much that he would do anything for her, but it's possible he was projecting his desires onto her dream and used it as an excuse to become human again.
He's the one who wants to have a baby, not her, but now that he is human and she's free from the weight of her horrible childhood, it's something she might consider.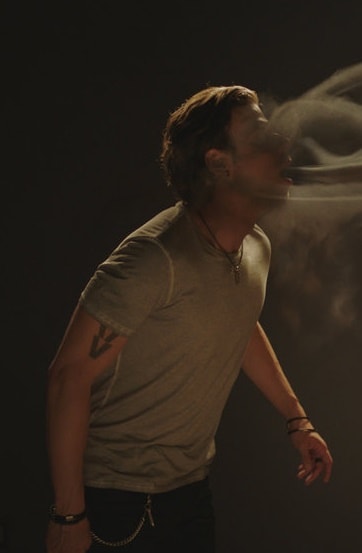 Unfortunately, if things stay this way, it's going to make Midnight's power couple a couple of fuddy-duddies.
What's the point of them staying in Midnight if neither of them is weird? Why would they even want to raise a child in that environment?
It's not going to happen. 
Something will compel Lem to take back his essence although it's not clear if it will be a temporary or permanent thing when it happens or how it might change him. 
There's even a possibility that Olivia might decide to jump into the weird zone.
Related: Explore Hundreds of Hours of Curated Historical Videos with History Vault via Prime Video Channels!
Kai has quite a collection of essences hidden away in the jukebox, so if she wanted to, she could become something more.
Who knows, maybe even Patience will test drive something.
I'm still not sure if she's the mastermind behind everything or if she truly doesn't know what Kai is doing.
She probably doesn't really care anymore either, but there has to be something that is keeping her around which is why I'm still suspicious of her.
Manfred will never look past his lust, so someone else is going to have to figure out what's really going on with Kai and Patience.
It also wouldn't be surprising to find out that Celeste has some connection to them as well.
It's odd that she showed up out of the clear blue just because Fiji asked questions in a witches forum. How did Celeste even know where Fiji lived?
More importantly is how easily Celeste was able to manipulate Fiji into using her dark powers.
Related: Get Hallmark Movies Now via Prime Video Channels for Stories with Heart, Captivating Movies & More!
Fiji was able to save Olivia from that weird ghost spell, but now that she's had a taste of what dark magic can do for her, she's more than willing to delve into it further if it will allow her to be with Bobo.
Celeste put that protection spell on Bobo for a reason, and it wasn't to give Fiji 48 hours to get her groove on. Celeste wants Fiji to dive into dark magic full force, and somehow it's all going to circle back to Patience.
She's the one everyone needs to be worried about right now because she's surely not Miss Sweet and Innocent.
Somebody needs to knock some sense into Manfred before it's too late.
Over to you!
What did you think of "Drown the Sadness in Chardonnay"?
Do you like Lem's transformation? Will he go back to being a vampire?
Should everyone be worried about Patience?
What is Celeste's plan and will Fiji come to her senses about dark magic before it's too late?
Will Madonna be back?
Hit the comments and share your thoughts!
If you need to catch up, you can watch Midnight, Texas online right here via TV Fanatic!