The Resident: The Lost Potential of Priya Nair
Leora W at .
Since its premiere in January of 2018, The Resident has been slaying it in all categories.
The show has romance and drama as well as cute, cuddly moments and moments that make you think about life and the medical industry.
This show, which appeared at first to be just another medical drama has been original and awesome in all ways -- save one.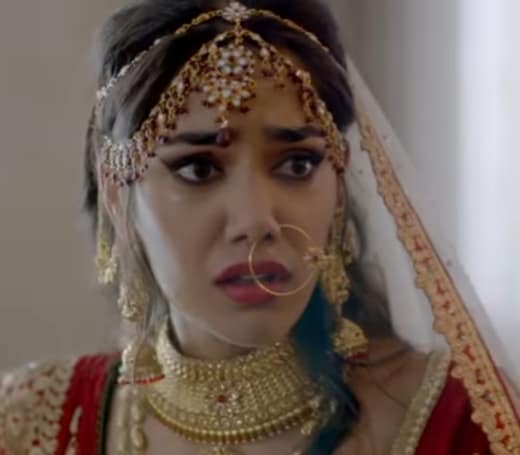 I am talking about Priya Nair (Tasie Lawrence), British/Indian journalist and fiancé to Devon Pravesh (Manish Dayal), doctor and series regular.
When the show began we did not know a lot about Priya. We knew she was in a relationship with Devon, though whether they were a couple, living together, engaged, newlyweds, etc., was not revealed.
RELATED: The Resident Season 1 Episode 1 Review: Conrad Is Never Wrong
All we knew, in the beginning, was that they were together, seemingly in love, and she was seemingly supportive of his dream to be a doctor. As The Resident Season 1 progressed, we got little bits and pieces of information.
We learned that they were engaged, that she was a journalist, that she was in a caste above Devon, but that she did not care.
They were all interesting tidbits, but in truth, we did not see much of Priya. There could be a few reasons for this. One was that Priya did not work at Chastain. She was not a doctor, a nurse, or anybody who would be seen where we usually see the characters.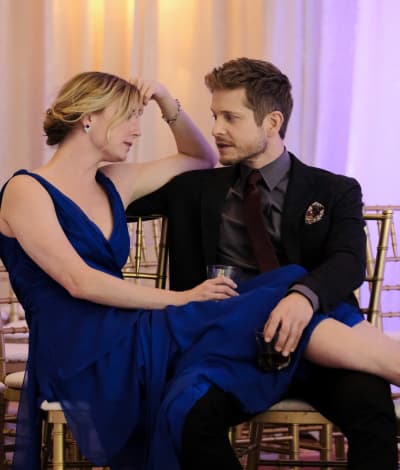 The second reason is that Devon's love life took a back seat to the continually growing popularity of Conrad (Matt Czuchry) and Nic.
Don't get me wrong. I'm here for CoNic. Emily VanCamp is the reason I got into The Resident in the first place, and those two have an awesome connection. That being said, Devon and Priya were not given a lot of time in the spotlight.
Contrary to what some might say, Priya did have moments to shine. When Devon became involved in the great evil that was Lane Hunter, and he decided it was time to "start thinking like a journalist," he took lunch with his fiancé and picked her brain.
Devon was subtle at first, but as the episodes progressed, Priya's journalism skills became instrumental in taking down Lane.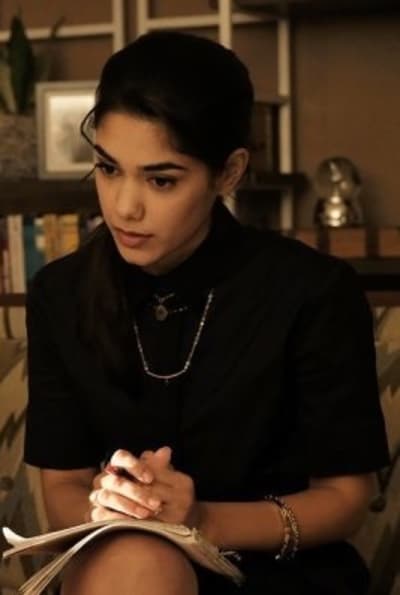 That fact seems to have gone unnoticed by many fans of The Resident who think Priya was a waste of space.
She was epically defended by epic reviewer JasmineBlu in the comments section of The Resident Season 1 Episode 8. I won't go through all of Jasmine's points, but it should be clear to all fans that Priya was essential to the first season and Devon. 
RELATED: The Resident Season 2 Episode 8 Review: Heart In A Box
There was more the show could have done with her character. They could have included her more in the gangs hangs. While most scenes take place at the hospital, where Priya cannot really be, they have been known to hit up bars and hang out together outside of work, yet we only ever saw Priya with Devon.
They did have dinner with his parents and walked their dog together, but Priya never spent time with his friends. That was a mistake, I think, on the part of the writers. 
Also, Priya's journalism career had great potential to overlap with the corrupt medical practices always being highlighted at Chastain. That was shown with the Lane story, and more could have been done with it.
Priya comes off as an idealist journalist who got into the field to fight corruption. The Resident is all about fighting corruption in the medical field. Keeping Priya around and having her continually cross paths with Devon while fighting similar issues would make them quite the power couple. 
It seemed that try as they might (and maybe try harder they could have) the writers had a hard time selling Priya to the audience. So for The Resident Season 2, it made sense to add a romantic obstacle in Julian (Jenna Dewan) to break them up.
Then Priya got a job offer far away, and Devon kissed Julian.
Related: Enjoy UNLIMITED access to thousands of Movies and TV shows with Amazon Prime Video
When Priya wanted Devon to leave Chastain to move with her, she became the bad guy. We know Devon isn't moving away. Instead, he'll carry on with a new love interest already primed and ready.
Should it have gone down this way?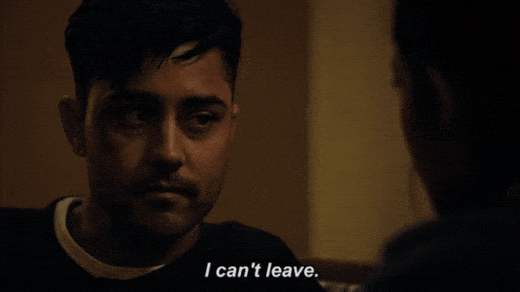 I say Priya deserved better. The Resident could have done a lot with the character, but a lack of patience and Priya getting shunted to the side for bigger plots brought us where we are. A wedding is coming that it seems nobody wants, and it is unlikely that Priya will stick around much longer. 
I hope they find a way to keep Priya around, but it looks unlikely at this point. And it is a darn shame. 
Over to you TV Fanatics. Was Priya treated fairly? Could more have been done with her character?
If you need more evidence, you can watch The Resident online to learn more about Priya, Devon, and other more high-profile characters.
Leora W is a staff writer for TV Fanatic..