American Horror Story: Coven Witches to Return!
Paul Dailly at . Updated at .
Fans waited years for the return of the witches from American Horror Story: Coven, and they got their wish with American Horror Story: Apocalypse. 
Thankfully, the witches are set to return in a future season of the hit FX anthology series, according to series co-creator, Ryan Murphy.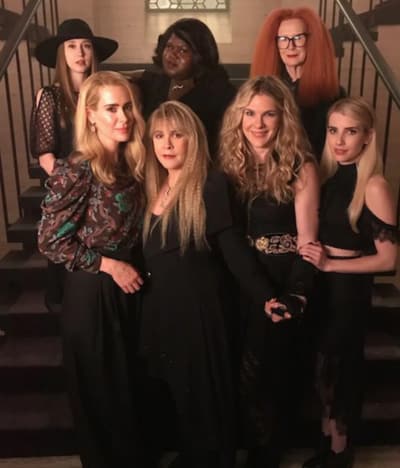 "The witches will be back," Murphy told Entertainment Tonight at his Walk of Fame ceremony Tuesday. "Not next season, though, but we have something really fun planned."
The coven was almost obliterated during American Horror Story Season 8, which pit them against the Michael Langdon, the demon spawn baby that was conceived by Tate and Vivien Harmon on American Horror Story Season 1. 
Related: American Horror Story: Emma Roberts Returns!
The more likely scenario here is that there will be a second chapter of American Horror Story: Apocalypse. If you watch American Horror Story online, you know that Michael was killed off thanks to Mallory going back in time and offing him before he got his power. 
It allowed most of the witches to return from the dead, while Myrtle stayed dead because Cordelia did not need her assistance because the end of the world was averted.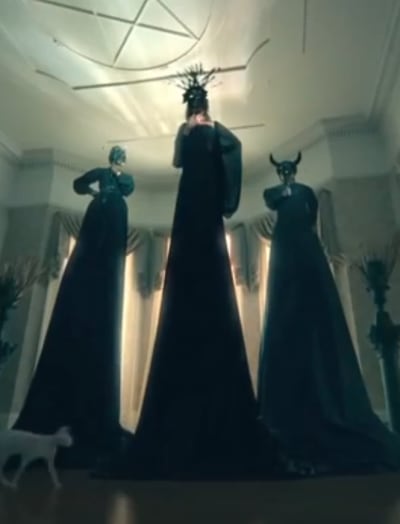 However, there was a time jump in the final few scenes which confirmed Timothy and Emily later went on to have their own demonic child, and all the crazy things that happened to Michael started happening. 
In essence, this confirmed that the end of the world could be delayed, but the witches were going to have to try harder if they wanted to prevent it completely. 
Related: American Horror Story: Jessica Lange Returns!
It would be silly not to follow this plot up, but there's no telling whether it would stage another crossover with American Horror Story: Murder House. 
Fans were understandably mad that all of the happy endings for the characters trapped inside the iconic house were destroyed thanks to Mallory going back in time. 
When Coven was originally on the air in 2014, there was talk of a spinoff following the witches, but it never materialized. It looks like fans are going to get to see them multiple times on the main series now. 
Okay, American Horror Story Fanatics! Are you on board with more adventures for the witches, or is it time to leave them in the past? 
Hit the comments below. 
Paul Dailly is the Associate Editor for TV Fanatic. Follow him on Twitter.