Crisis on Infinite Earths Confirmed as 2019 Arrowverse Crossover
Paul Dailly at .
The next Arrowverse crossover is already confirmed. 
At the close of Supergirl Season 4 Episode 9 aka Elseworlds, Part Three, Batwoman (Ruby Rose) contacted Oliver Queen (Stephen Amell) and wasted no time in telling her new frenemy that there was something off about Dr. John Deegan. 
Simply put, he's got a new friend in Roger Hayden aka Psycho-Pirate from the world of DC Comics. 
"Everything is as it should be, the stage is set…," Hayden, said while wearing the iconic Psycho-Pirate's golden mask said to Arkham Asylum's newest inmate. "The universe will never be the same."
Related: Supergirl Season 4 Episode 9 Review: Elseworlds, Part Three
That's when we got our first look at the title card for 2019's big event, and it's pretty darn awesome. 
Have a look for yourself. 
Yes, that title is "Crisis on Infinite Earths."
While plot details are scarce, that was the title used for a DC graphic novel that was released back in 2003. 
But what was it about?
This is the story that changed the DC Universe forever. A mysterious being known as the Anti-Monitor has begun a crusade across time to bring about the end of all existence.
Related: Arrow Season 7 Episode 9 Review: Elseworlds, Part Two
As alternate earths are systematically destroyed, the Monitor quickly assembles a team of super-heroes from across time and space to battle his counterpart and stop the destruction.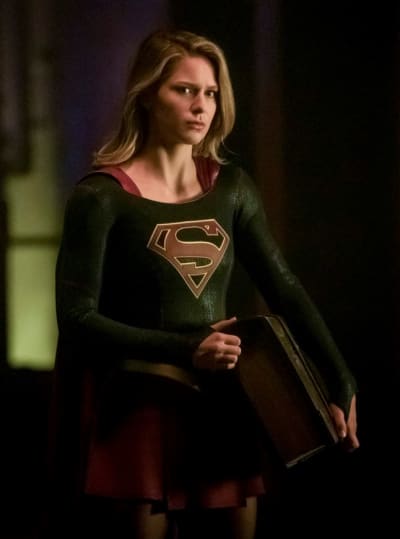 DC's greatest heroes including Superman, Batman, Wonder Woman, Green Lantern, and Aquaman, assemble to stop the menace, but as they watch both the Flash and Supergirl die in battle, they begin to wonder if even all of the heroes in the world can stop this destructive force.
It's certainly an early announcement when you consider the fact that Supergirl, Arrow, The Flash and DC's Legends of Tomorrow have not been renewed for the 2019-2020 season. 
Yes, DC's Legends of Tomorrow was the unlucky show who stayed out of this year's Elseworlds crossover, but it's hard to imagine it not taking part in the next big superhero team-up.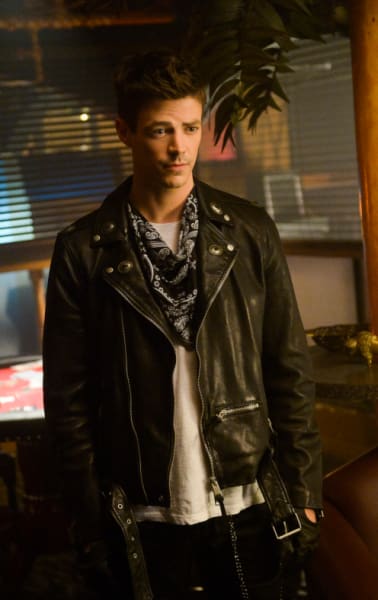 There's also the possibility that this could spell the end of the multiverse and that we could wind up with one superhero universe. 
Time will tell. 
What are your thoughts on this early announcement? 
Hit the comments below. 
Paul Dailly is the Associate Editor for TV Fanatic. Follow him on Twitter.