Daredevil Star Says Netflix Was Responsible for Cancellation, Not Marvel
Paul Dailly at .
Daredevil's demise at Netflix was quite the surprise for fans of the series. 
In the aftermath of the decision to end the superhero drama, many have questioned whether the decision came solely from Netflix or if Marvel played a part in the cancellation. 
Amy Rutberg, who played Marci Stahl on the series that kickstarted Netflix's Marvel TV Universe has broken her own silence on what might have went down. 
"My contacts at Marvel were very surprised. Any of the rumors that it was a Marvel decision are wrong, I think it was purely a Netflix decision. That comes from personal conversations with people high up at Marvel. They were surprised," Rutberg admitted in an Inverse interview.
"We had heard rumors we would start production as early as February 2019," she said.
Related: Daredevil Canceled After Three Seasons
"It's a little unusual to be that far ahead in the planning and cancel the show, which makes me think Netflix was laboring over whether or not to cancel it. My guess was it was not an easy decision."
Daredevil marked the third series set in the Netflix Marvel TV Universe to be canceled within the space of a few weeks. 
Marvel's Iron Fist was the first one to be given the boot, and given that the show was maligned by critics from the get-go, that one made a little bit of sense. 
Then, one week later, Luke Cage's cancellation was announced despite the fact that pre-production on a third season was underway. 
Related: Charlie Cox Breaks Silence on Daredevil Cancellation
Daredevil was long considered the most popular of the shows in that specific universe. As such, fans expected it to get a fourth season. 
However, the ax swung on the series in late November, even though the entire fourth season had already been plotted out.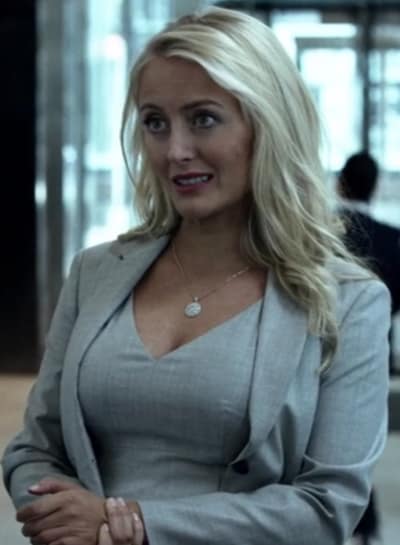 In the same interview, Rutberg confirmed that there was a detail in the contract that would prevent characters from the universe appearing on other platforms. 
"There is this very real contract with Netflix," she said. "I had heard 18 months, maybe it's two years. I suppose it's possible that Marvel could buy them out, but I have not heard so much as a whisper."
With the above three cancellations, Jessica Jones and The Punisher are the sole Netflix-Marvel TV shows that are still ongoing. 
You could argue that The Defenders is one of those, but there are currently no plans to have another superhero team-up. 
What are your thoughts on the news, TV Fanatics?
Hit the comments below. 
Paul Dailly is the Associate Editor for TV Fanatic. Follow him on Twitter.