Madam Secretary Season 5 Episode 10 Review: Family Separation: Part 1

Jack Ori at . Updated at .
One of Madam Secretary's greatest strengths is its ability to present political issues without aligning itself with a particular party.
In our incredibly polarized American political climate, that's important, because viewers often shut down when they feel a show is taking a side that they don't agree with.
Madam Secretary Season 5 Episode 10's treatment of border security couldn't avoid that risk since it aired in the middle of a government shutdown over that exact issue. But as always, it told a powerful story from a different perspective, and that made a world of difference.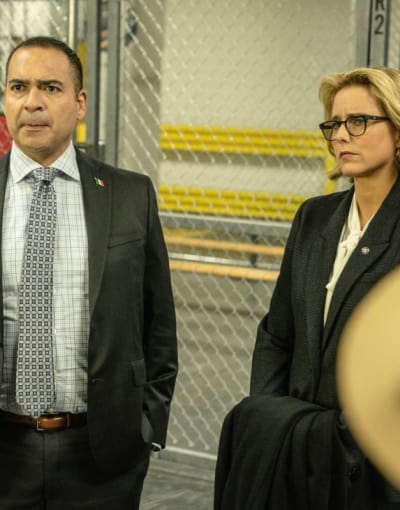 The situation Elizabeth dealt with reversed the real-life political issue. Instead of some states refusing to accept a federal mandate requiring them to crack down on illegal immigration, in this story the federal government butted heads with a state governor who was implementing a more restrictive policy.
This was a smart move. It drew a parallel with real events, yet was different enough to bring up some interesting questions.
Related: Get CBS All Access via Prime Video Channels for Hit Shows, Exclusive Originals & Live TV! 
In real life, there's a debate about "sanctuary cities" -- city governments that refuse to accept the federal mandate regarding immigration and protect undocumented persons from arrest by immigration authorities. Many people hail these city officials as heroes, while others see them as traitors.
I wondered as I watched "Family Separation" whether viewers who were for sanctuary cities felt differently about a state governor defying a policy they agreed with and whether those who were against them felt differently about a state governor rebelling against a more liberal immigration policy.
Dalton: Are you really separating children from their parents?
Governor Barker: It's called following the law. You should try it sometime.
I have to admit that Governor Barker seemed a little cartoonish. States rights are one thing, but he seemed to think that Arizona was a sovereign nation that was not beholden to federal laws at all and could arrest federal officials for trespassing on his borders.
Arresting the Secretary of State in front of cameras seemed like a stupid move on his part. It made it look like he had something to hide, plus it appeared he was trying to squash the First Amendment rights of people who disagreed with him.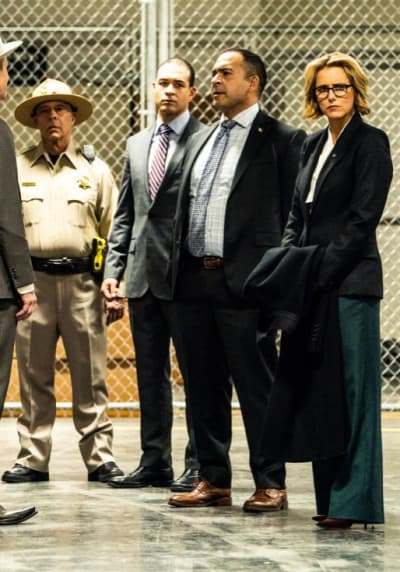 Barker probably believed he could scare Elizabeth into silence, at least until she went back to Washington, and had to make a dubious political move when he found he couldn't. But still.
The judge who refused to grant a preliminary injunction because he was angry that he hadn't got the appellate court appointment he wanted from the Dalton administration was a much more realistic villain.
Henry: Never underestimate a senator's desire to keep his seat.
Elizabeth: I think I overestimated our system of checks and balances to guard against malfeasance.
It sucks that not everyone in power does things for the right reasons, but it's a sad reality in Washington, and Madam Secretary nailed it. The children who were in the detention camps had, in part, got caught in the crossfire because of a judge who put pettiness and political backstabbing over impartiality.
I very much appreciated the conversation between Jay and Carlos, though. It showed that sometimes people on the opposite side of the political aisle aren't evil -- they simply have ideological differences.
Related: Get PBS Masterpiece via Prime Video Channels for World-Class British Dramas & Award-Winning Series
This is an important distinction to make.  Governor Barker's policy led to truly atrocious conditions for the kids involved, and it's too easy to assume that everyone who refused to oppose him did so because they're spineless, weak, or believe that kids from Mexico deserve to sit in a dirty diaper for hours on end.
Other shows have taken on the family separation policy issue, but none have humanized any of the people supporting the policy. Kudos to Madam Secretary for doing so!
This helped make this politically-driven storyline more compelling and realistic. The merits of Carlos' philosophy are debatable, but he certainly was no "party before country" demagogue or self-hating Latino!
Russell's scenes showed him in a different light, too. Russell is often negative and overly conservative. More often than not he seems like a thorn in Elizabeth's side and his positions are sometimes hard to understand.
But in this case, it was easy to see how difficult his job is.
Russell felt just as strongly as everyone else that the family separation policy was barbaric, but unlike everyone else, he had to worry about the political ramifications for the President. As Chief of Staff, he understood that whatever the President did could set precedent for years to come.
He didn't want Dalton to appear to be abusing his power regardless of whether he believed the cause was just.
Henry: Lao Tzu said 'move an ant if you can't move an ox.'
Russell: What the hell does that mean?

That made it harder to fight the policy, because there were things he just couldn't accept. He was even reluctant to report the biased judge for fear that the President could be accused of using his power to unseat a judge he disagreed with.
It was an unpopular position as far as Henry and Elizabeth were concerned, but someone had to take it. Dalton and Elizabeth both had an "optics be damned" attitude which was admirable under the circumstances, but without Russell to balance that out they could have caused serious harm to the institution of the Presidency.
I do have to wonder, though, whether Barker would have dared try to arrest the President had Dalton been the one to make the trip to the detention center!
Related: Get True Crime Files by ID via Prime Video Channels for Over 1,000 Real-life Mystery & Suspense Shows!
The scenes at the immigration center were gritty and realistic, other than Barker's power play.
Elizabeth was rightly shocked by the conditions, and I loved Kat promising the little boy that she would reunite him with his mother.
Kat: Oh my God. How is this possible?
Lopez: The great United States of America.
I'm not sure that's a promise she can keep, considering Barker's attitude, but I'm eager to find out what will happen with all of this when Madam Secretary returns.
What did you think, Madam Secretary Fanatics?
Was "Family Separation, Part 1" a compelling story? 
What do you think will happen next?
And was I the only one who found Barker to be an over-the-top villain?
Weigh in below, and don't forget you can watch Madam Secretary online if you want to revisit this or any other episode!
Jack Ori is a senior staff writer for TV Fanatic. His debut young adult novel, Reinventing Hannah, is available on Amazon. Follow him on Twitter.