The Blacklist Season 6 Episode 2 Review: The Corsican

Lisa Babick at .
Is there a doctor in the house? Because Liz needs to have her head examined!
Liz crossed the line on The Blacklist Season 6 Episode 2, and it's going to come back to bite her big time!!!
I can't wait.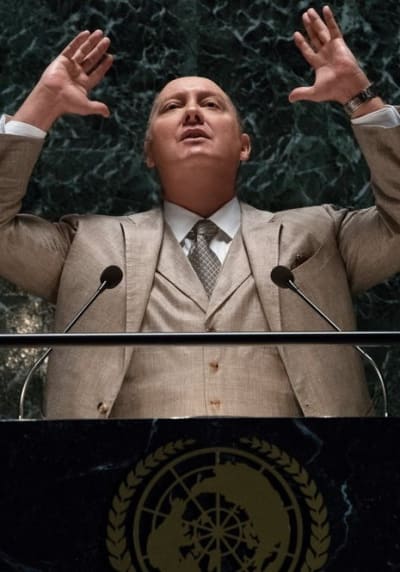 But seriously, how can she be so dumb?
Before we delve into her idiocy, let's talk about some other stuff.
There were plenty of tense and humorous moments this hour.
Related: The Blacklist Season 6 Episode 1 Review: Dr. Hans Koehler
The U.N. security cop asking Liz, "Who are you people," and, "What's going on here," reminded me of Close Encounters of the Third Kind which has nothing to do with anything, but it's the first thing that came to mind.
(If you've ever seen the movie you know the scene I'm talking about.) 
Am I missing a connection?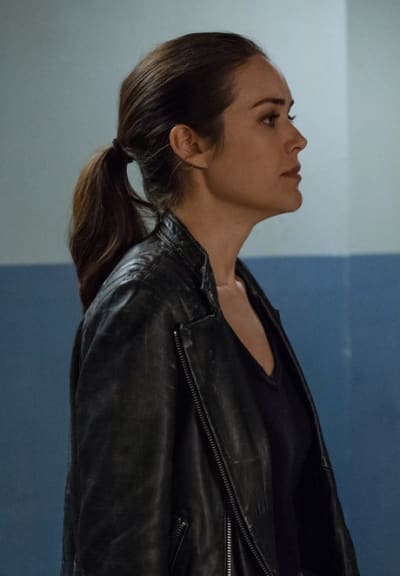 I mean, the government is hiding something super big in that movie, and they're definitely hiding something huge with Red in The Blacklist
Maybe I'm only reaching.
The guy trying to defuse the bomb kept me on the edge of my seat.
Related: Gotham Season Premiere Review: Year Zero
Where does Red find those people?
And Red leaving Liz in the room by herself while he and Dembe went exploring was hilarious.
It's fitting that Red was unimpressed by the famous UN meeting room but loved the General Assembly Room.
How many times have you visited somewhere famous to find it didn't live up to your expectations?
If people were more kind and loving, then the world would be too.

Red
Red giving his speech to an imaginary council about Cary Grant's acid trips and the benefits of LSD was very fitting.
The entire scene was to show us how Red should be left alone.
It could be a dividing line for fans forcing us into two camps -- #TeamRed or #TeamLiz.
I can't imagine there are many fans in the #TeamLiz camp.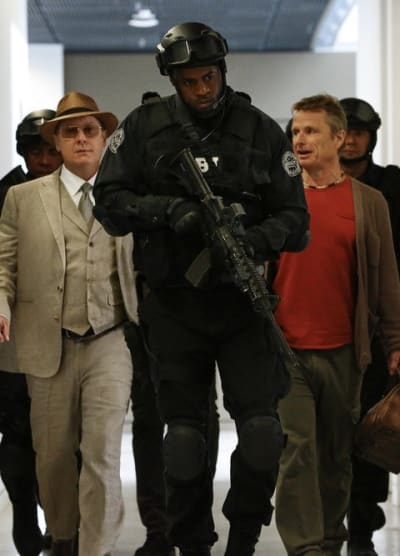 Red may have a dark soul and lots of secrets.
He has certainly done a buttload of unsavory things in his life, but deep down he's a good guy who only wants peace in the world -- especially his world
If he didn't care, why did he go to the effort to defuse the bomb?
There was no reason for him to have involved himself in stopping Moreau.
Related: Get Britbox via Prime Video Channels for the biggest streaming collection of TV from BBC & ITV...ever.
He did it because he saw what the guy was going to do as a senseless act of murder.
Of course, it all set the stage for the disaster to come.
He had to leave at Liz's urging (before the cops arrived no less).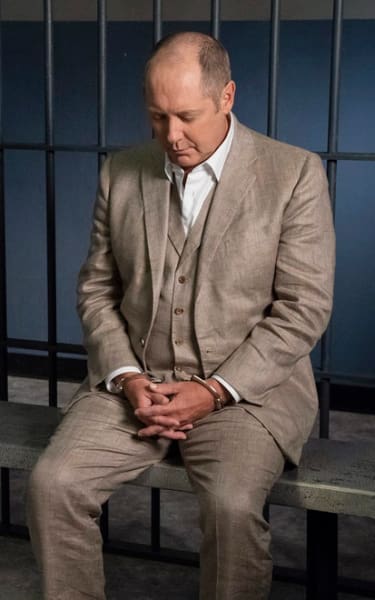 He had to have a pretzel from a street cart. 
And that was the beginning of the end for Red.
Liz's ludicrous pursuit for the truth -- that in the whole scheme of things shouldn't really matter to her -- has made her the ultimate party pooper.
But she's starting to realize the choices she was making might not be the wisest ones.
As a fugitive of justice, I prefer not to linger in hallways.

Red
It was clear that Red was coming around to maybe sharing the truth about himself with her.
But then Liz had to call Jennifer, and that girl got in Liz's head, and Liz decided to choose a woman she doesn't know over a man who has loved and protected her for years.
I sound like a broken record, but Liz is a fool. 
Related: Get Starz via Prime Video Channels for Captivating Original Series & Hit Movies!
And I hate her.
And I hate the cops who arrested Red for doing nothing but buying a pretzel.
We found out, though, that it was all part of  Liz and Jennifer's "plan."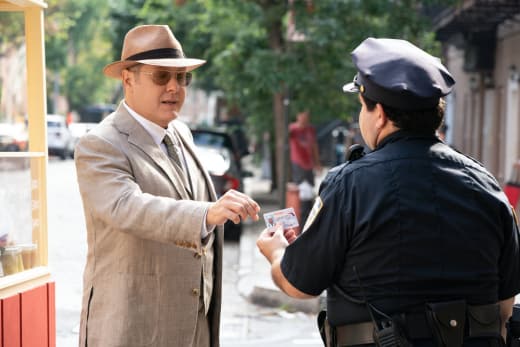 Liz put on the performance of her life when Aram called and told her the news of Red's arrest.
She was in deep conflict at that moment trying to come to terms with what she did while trying to assure Ressler she didn't believe he was the one who turned in Red.
Even Aram believed that no one in the Task Force could possibly betray Red.
Won't they be surprised when they find out the truth?
While Liz might think Red being in jail will give her a better opportunity to get to the truth about his identity, what she doesn't realize is that everyone else on the Task Force might not see it her way.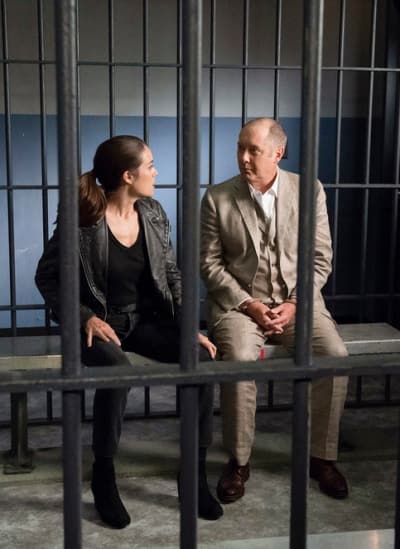 They might bring up the fact that she betrayed them all in the worst possible way when she faked her death during The Blacklist Season 3.
And while recalling that little tidbit, they might come to the realization that despite all of Red's faults and crimes, he's done a hell of a lot of good.
Forget fugitive. Forget criminal. 
Red could very well be considered a hero.
How many lives has he saved since he turned himself into the FBI?
Rewind The Blacklist history, and you'll see that the number of lives he's actually saved far outnumbers those that he took.
These are the things that the Task Force, the government, and especially Liz need to assess.
That little bastard cop sitting in the interrogation room questioning Red was on the high of his life because he just made the collar of a lifetime.
He sort of reminded me of Detective Wilcox from The Blacklist Season 2.
The difference was that Wilcox was justified in his pursuit. He was trying to find justice for an innocent victim and his family.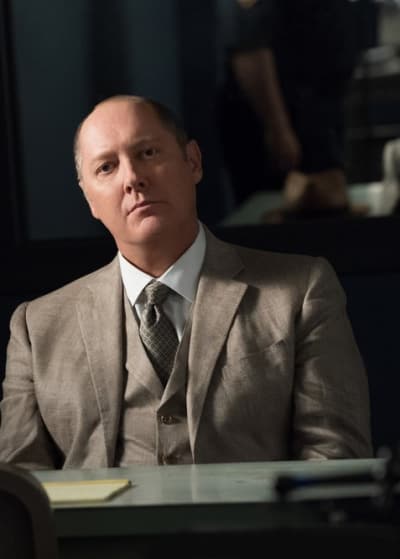 This bozo was only trying to make a name for himself: himself and the Attorney General.
It was to be expected that Red would be calm and cool under the circumstances.
That's what he's showing on the outside. Inside, his heart had to be ready to jump out of his chest.
He does believe that he'll be free at some point, but this is the most difficult position in which he's found himself in quite a long time.
Harold is doing all he can, but this attorney general has an agenda, and she's not budging.
Related: Get Shudder via Prime Video Channels for Spine-Tingling & Provocative Films, TV Series, & Originals!
Liz was still playing her game when she visited Red in jail.
He knows he was set up, and she has to be counting the moments until her ultimate demise.
What will he do when he learns she was behind it?
He'll be enraged. Devastated.
Has the idea that she is the traitor even entered his mind?
Would he kill her for her betrayal?
Jennifer is dead, but Liz might have a chance.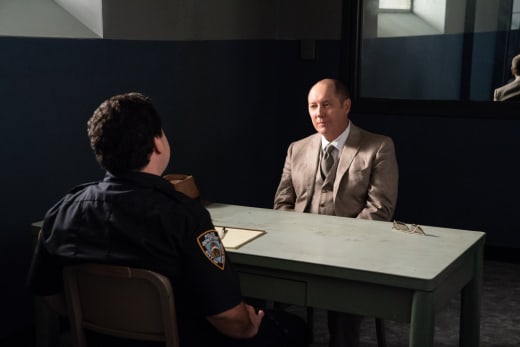 Then again, Red loved Mr. Kaplan, and looked what happened to her!
The only way I see it not turning out bad for Liz is that she'll realize Jennifer has been using her and find out that girl's true motives.
But even if Liz does end up helping Red out of his current predicament, there's no guarantee that he'll let her live.
Or maybe he will, but he'll never forgive her.
And she'll have to live with that for the rest of her life which might very well be the worst thing that could ever happen to her.
What do you think?
Are you #TeamRed or #TeamLiz?
Will Dembe save the day? Will Red get out of jail?
How do you think he'll deal with Liz when he finds out what she did?
Hit the comments and share your thoughts!
If you need to catch up, you can watch The Blacklist online right here via TV Fanatic!