Empire: Fox Breaks Silence on Jussie Smollett Arrest
Paul Dailly at . Updated at .
Jussie Smollett has been arrested, and he may well find himself out of a job. 
Empire is "evaluating the situation" following Jussie Smollett's arrest for allegedly staging a racist and homophobic attack against himself, Fox revealed Thursday.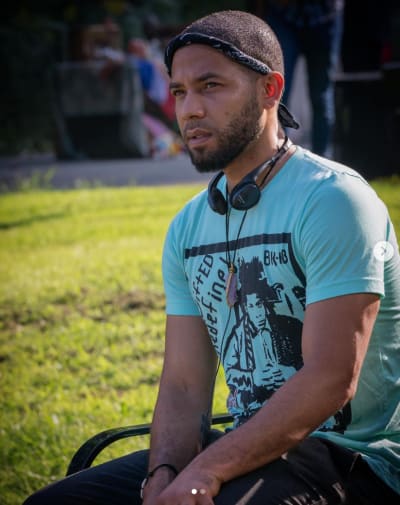 20th Century Fox Television and Fox Entertainment said: "We understand the seriousness of this matter and we respect the legal process. We are evaluating the situation and we are considering our options."
Smollett has been a series regular as Jamal Lyon on the popular drama series. The arrest was in relation to him allegedly filing a false police report after the supposed attack took place in late January. 
Related: Empire: Jussie Smollett Arrested for False Police Report
Smollet sought medical and police assistance and claimed that he was attacked by two white men who beat him, hurled racist and homophobic insults at him, poured bleach over him, put a noose around his neck before fleeing the scene while shouting pro-MAGA comments. 
The actor went on to say that he had been "forever changed" by the attack, but the more details that came out about the night the attack supposedly happened, many started to question the validity of Smollett's claims. 
Fox went on to state just yesterday that Smollett remained a key player in Empire.
"Jussie Smollett continues to be a consummate professional on set and as we have previously stated, he is not being written out of the show," a statement from 20th Century Fox said on Wednesday.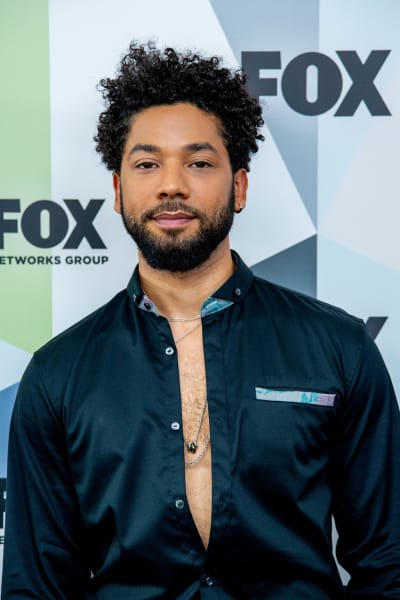 Chicago Police alleged on Wednesday that Smollett orchestrated the attack, hiring two men to help him with it. 
"Empire actor Jussie Smollett took advantage of the pain and anger of racism to promote his career," Superintendent Eddie Johnson said.
"I'm left hanging my head and asking why. Why would anyone, especially an African-American man, use the symbolism of a noose to make false accusations?
"How could someone look at the hatred and suffering associated with that symbol and see an opportunity to manipulate that symbol to further his own public profile?
"How can an individual who has been embraced by the city of Chicago turn around and slap everyone in the face by making these false claims?"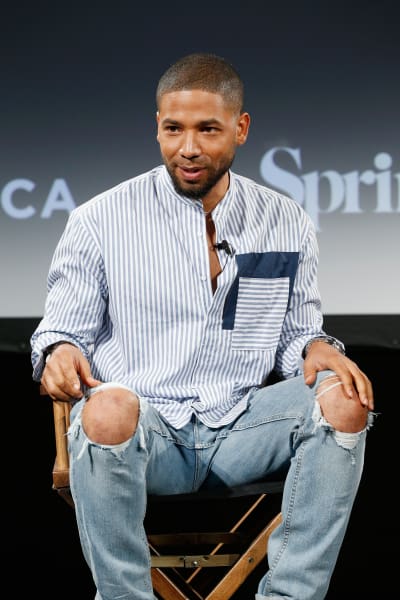 "Bogus police reports cause real harm," Johnson continued. "They do harm to every legitimate victim who's in need of support by police and investigators, as well as the citizens of this city… This publicity stunt was a scar that Chicago didn't earn, and certainly didn't deserve."
Related: Empire: Jussie Smollett's Role Reduced
"To make things worse, the accusations within this phony attack received national attention for weeks. Celebrities, news commentators, even presidential candidates weighed in on something that was choreographed by an actor."
"First, Smollett attempted to gain attention by sending a false letter that relied on racial, homophobic and political language," he said of the star's supposed efforts to get noticed.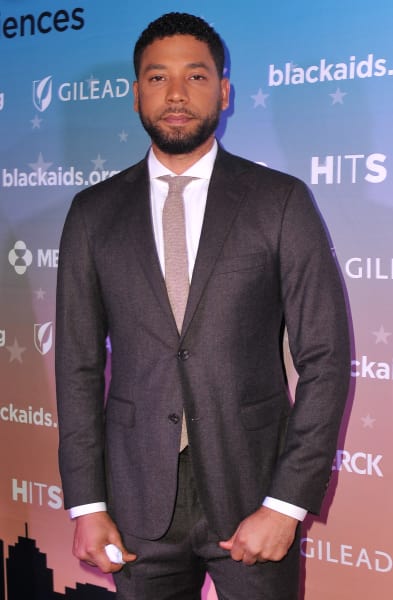 "When that didn't work, Smollett paid $3,500 to stage this attack and drag Chicago's reputation through the mud in the process. And why?
This stunt was orchestrated by Smollett because he was dissatisfied with his salary, so he concocted a story about being attacked."
What are your thoughts on the latest?
Should Jussie be fired from Empire?
Hit the comments. 
Paul Dailly is the Associate Editor for TV Fanatic. Follow him on Twitter.