Supernatural: Jensen Ackles Promises Final Season Will "Go Big"
Paul Dailly at .
It's been a week since The CW confirmed it was saying goodbye to its longest-running series, and the network's sole holdover from the WB days, Supernatural. 
Thankfully, fans still have another batch of episodes of Supernatural Season 14 to look forward to before the fifteenth and final season gets underway in the fall. 
Jensen Ackles, who plays Dean Winchester on the hit drama took to social media earlier this week to confirm filming had wrapped, and that the final season will be huge. 
"Thanks to all the ghosts, ghouls, vamps, werewolves, and all other things that go bump in the night. You make coming to work a beautiful thing." he shared on Instagram, adding:
"Thanks to our amazing crew... to @jaredpadalecki @misha @alex8calvert @markrosspelle and the rest of the #spnfamily. Let's all enjoy the break... because next year we go BIG!!! REAL BIG!!!"
Related: Supernatural Ending After 15 Seasons
He shared the following photo alongside, and it showed Ackles alongside some fellow cast members who were dressed for the occasion.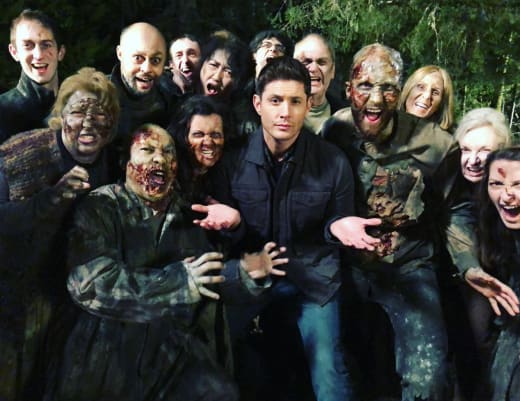 Jensen's on-screen brother took to Twitter with a statement of his own confirming production was over for the season, and there's a special guest on the photo he shared. 
Have a look below.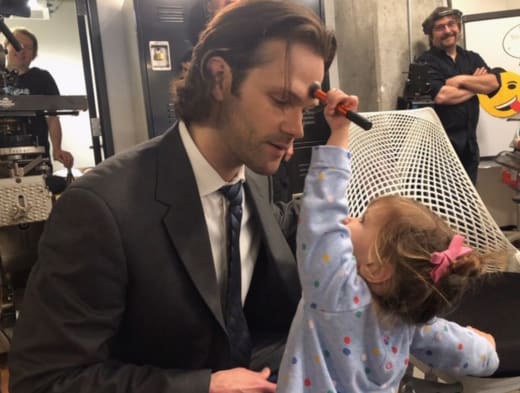 "That's a #Season14 #Supernatural wrap for Sam Winchester," he captioned the above photo. 
"Had a little extra make-up help from my baby girl today. If only she knew that SHE'S probably the reason for my wrinkles!"
"As I enter my final hiatus, I feel incredible gratitude for my #SPNFamily. See ya'll soon."
Former series regular Jeffrey Dean Morgan opened up about the show's imminent conclusion earlier this week. 
"That was one hell of a run," Morgan, who played John Winchester, tweeted on Tuesday.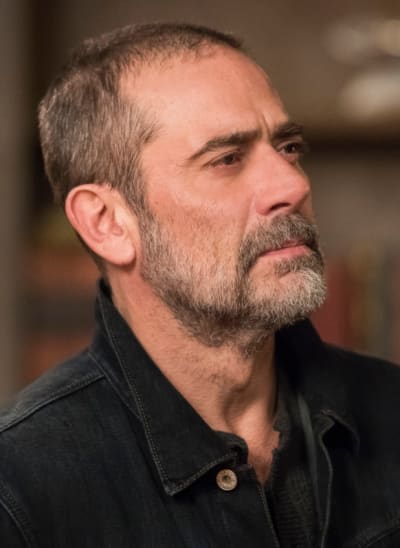 "I hope this last year is enough time to wrap up a story that deserves only the best. My love to cast, crew and fans. @JensenAckles and @jarpad ya done us proud."
The final season announcement did take some fans by surprise because Supernatural remains the network's second highest-rated series. 
Related: Supernatural: Jeffrey Dean Morgan Weighs In on Ending
It does sound like Padalecki and Ackles were ready to move on, and who can blame them?
Fifteen seasons is a phenomenal run, and the show has been a success story every one of those years on the air. 
What are your thoughts on Season 15 wrapping up the series?
Hit the comments below. 
Remember you can watch Supernatural online right here via TV Fanatic. 
Supernatural airs Thursdays on The CW. 
Paul Dailly is the Associate Editor for TV Fanatic. Follow him on Twitter.