Empire Season 5 Episode 16 Review: Never Doubt I Love
Paul Dailly at . Updated at .
The odds are stacked against Andre Lyon.
Empire Season 5 Episode 16 revealed that Cookie's eldest son's prognosis went from being good to bleak, and it was a real gut punch.
Doctor Swain had nothing but good news for Andre over the last handful of episodes. It seemed like he was in the clear.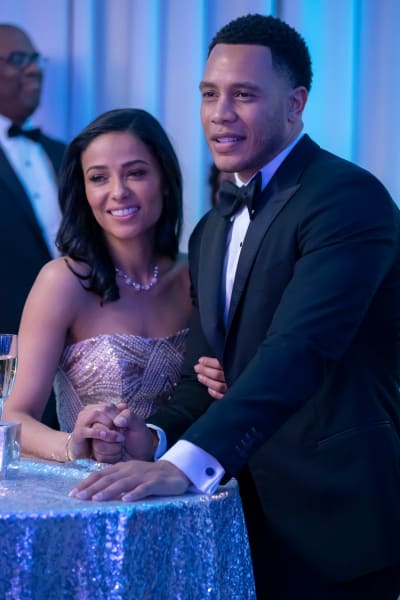 It's a devastating blow to learn that his heart muscle has gotten destroyed as a result of the cancer treatment. Being in remission is only half the battle in these instances.
There is irreversible damage that certain treatments can do to the body, and "Never Doubt I Love" highlighted that.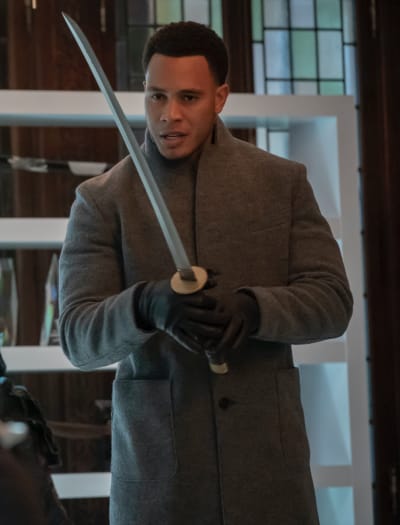 Lucious recognized there was something amiss with Andre when he invited Kingsley to the bachelor party and went on to tell him that he would be handed the keys to the kingdom of as the eldest surviving son of Lucious.
If you watch Empire online, you know that Andre has done his fair share of terrible deeds over the years.
In all honesty, the entire Lyon family has done some outlandish things at times.
Andre is reserved to the fact that he's dying, and the last thing he wants to do is to die without having any control over it. 
Related: Enjoy UNLIMITED access to thousands of Movies and TV shows with Amazon Prime Video. WATCH ANYWHERE. CANCEL ANYTIME!
Given that we have two episodes of Empire Season 5 remaining, and there's someone in the casket, it sure seems like Andre is going to be the one to bite the bullet.
It remains to be seen whether Andre will change focus if he learns that Teri is pregnant with his child in time.
Cookie will be livid to learn that her son plans on taking his own life, but it's clear Andre wants to be in control of the way he exits this world.
When Andre's cancer diagnosis was revealed, it didn't resonate with me because he's not been the best character on the show.
However, witnessing his struggle to cling to life has made him somewhat more tolerable.
It's hard to imagine the show without Andre now, and I'm not sure Lucious will look at Kingsley as an appropriate replacement.
I still think Kingsley could be the one dying, and a last-minute twist will save Andre. If Lucious could pull through on Empire Season 1, then Andre can do the same, right?
I do like Kingsley, but he doesn't seem like he has the potential to become a more permanent character.
Without his mean streak, he's not as exciting, and that's part of the reason why I don't think he'll be around for Empire Season 6. 
There have been rumors of late that Trai Byers wants out of Empire, but they're just that at this stage.
Jamal and Kai's wedding got executed beautifully, but it was tough to take seriously given that this was Jussie Smollett's final episode of Empire Season 5.
The actor was ousted from the final two episodes of the season as a result of the controversy surrounding an attack which Chicago P.D. believes he orchestrated on himself.
Does it sound like a storyline from the show? It was filled with twists, and there's a big question over whether Smollett will be back for Empire Season 6. 
If this does turn out to be Jamal's final-ever episode, then it worked as a way to bring the character full circle.
Related: Jussie Smollett Charged for Falsifying Police Report
He's struggled to remain in relationships, and Kai has been the best thing to happen to him in years.
There was a lot of growth for Jamal throughout Empire Season 5.
The character is finally in a good place, and if he is dragged back into the narrative, then there's a good chance his happiness will be ruined.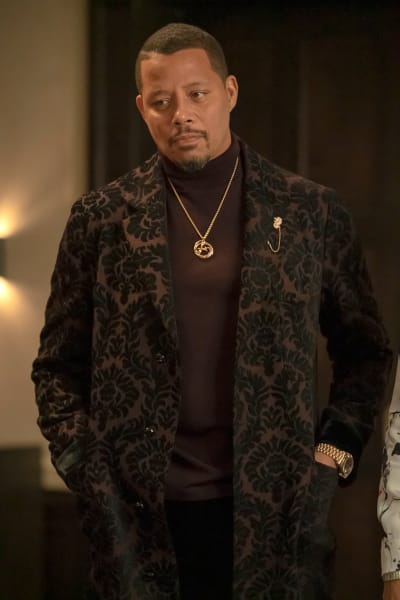 Lucious showing up to walk Jamal down the aisle alongside Cookie was a heartwarming moment.
Lucious hasn't always been accepting of Jamal's sexuality and Jamal needed this moment to realize that his father loved him for him.
It was typical of the feds to show up and try to keep Lucious away from the wedding. The FBI agent was aggressive in her approach to Lucious. She seemed to think she could make Lucious think he was about to go down if he didn't agree to her terms.
What she didn't seem to realize is that most of the Lyons have spent some time behind bars and know the way the legal system works. 
I especially loved when the agent said that she was a fan, and her favorite song was "Snitch Bitch."
The comedy in that scene was there. Lucious would be wise to find a way to turn Damon Cross in because the latter is going to steal his life and his wife.
Damon is done hiding in the shadows. He thinks that big gestures will allow him to win Cookie's heart, but he's forgetting that Cookie can't stop thinking about her trysts with Lucious when she's in his presence.
Related: Empire: Jussie Smollett Cut from Final Two Episodes
Damon is dangerous, and there's no telling what he will do to get what he wants. He wasn't subtle in his approach when he told Jamal it was good not to hide his feelings.
That was a jab at Cookie, and I'm surprised nobody else picked up on it. Cookie was shocked, and the look on her face said it all.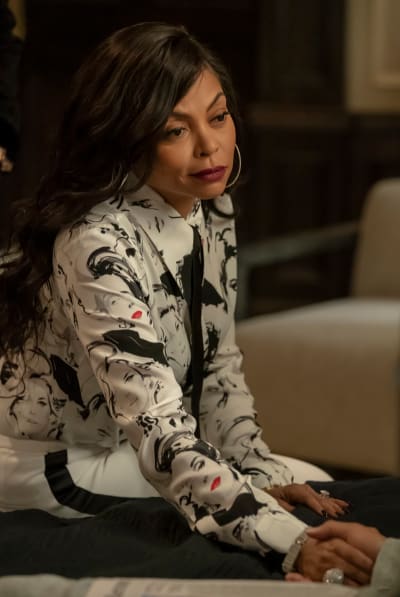 All that aside, I'm proud of Hakeem. He could have caused the biggest of scenes when Tiana attended the wedding with Devon. He's matured and knows the ship with Tiana has sailed.
All he can do now is try to be the best father he can be and allow his ex to move on with her life. There's only so much back and forth fans can take.
That's all I got, Empire Fanatics!
What did you think of this emotional installment?
Hit the comments below.
Empire airs Wednesdays at 8/7c on FOX.
Paul Dailly is the Associate Editor for TV Fanatic. Follow him on Twitter.