Lucifer Season 4 Photos: The Devil Rises ... With a New Girlfriend?!
Paul Dailly at .
There's a lot going on!
That's the main takeaway from the first batch of photos from Lucifer Season 4 aka the first season of the show since it was canceled by Fox, and saved by Netflix. 
First up, we have new addition to the cast, Inbar Lavi, who is on board to play Eve.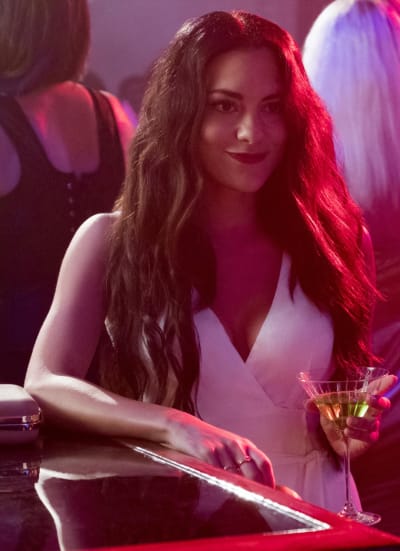 TV Insider reported in August that Eve is Lucifer's ex-girlfriend. Yes, really!
She is described as "the original sinner herself" who has "grown restless in her marriage [to Adam] and longs for a less predictable time when things were exciting. Naughty. Dangerous."
Related: Lucifer: Inbar Lavi Cast as Ex of Biblical Proportions
The character also misses Lucifer, "her hot and heavy first love… the charming rogue who tempted her so many years ago."
Could Lucifer be reuniting with his ex? 
It's possible. This next photo certainly shows the pair close to one another.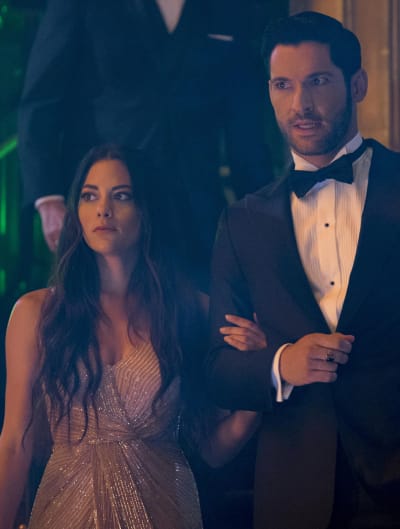 They do make a beautiful couple, right? It will be interesting to watch the dynamic between Lucifer and Eve, especially when you consider the crazy things Lucifer says on an episodic basis. 
If Eve is anything like him, then we may be in for some wild scenes. 
Related: Lucifer Season 4: The Devil Rises Again on Netflix
It's possible the duo are only together to attend an event that could have something to do with a case. 
There's even a photo of Lucifer bidding for something ... or someone. We're never quite sure what's going on without some context!
Next up, we have a still of Lucifer and Chloe at the office, presumably gearing up to solve another murder. 
That's what those two do best, and we hope they share a lot of scenes during the 10-episode fourth season. 
It would be crazy to keep them apart, right?
Lucifer was canceled last May after three seasons at Fox. At the time, diminishing ratings were the likely cause of death. 
However, Netflix swooped in just weeks later and ordered a fourth season of the devilishly good drama. 
Months went by, but details about the new season were scarce ... until a few days ago.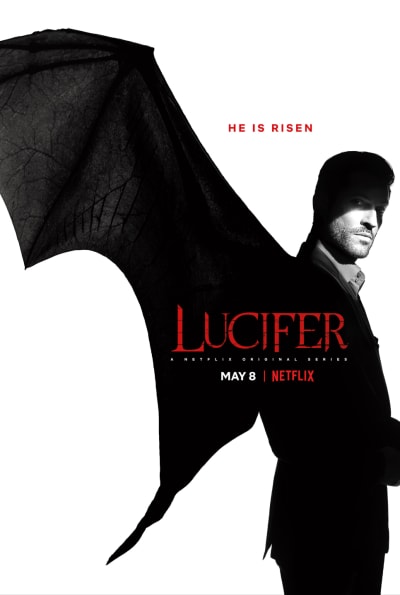 Netflix confirmed the show would be back on the air on Wednesday, May 8. 
The streamer also dropped a teaser that showed Lucifer emerging from a pool, and we think you should watch it!
Here's the clip: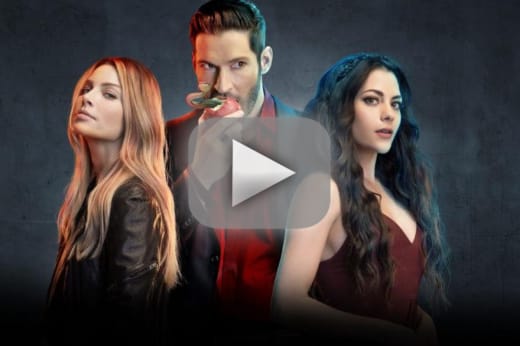 Remember you can watch Lucifer online right here via TV Fanatic. 
Paul Dailly is the Associate Editor for TV Fanatic. Follow him on Twitter.