Arrow's Emily Bett Rickards Opens Up About Potential Final Season Return
Paul Dailly at .
With Felicity's storyline coming full circle on Arrow Season 7 Episode 22 following Emily Bett Rickards' decision to exit the series, fans have questioned whether the character could return in any capacity for the final season. 
Emily appeared at MCM in London over the weekend, and did not rule out returning to the role that made her a household name.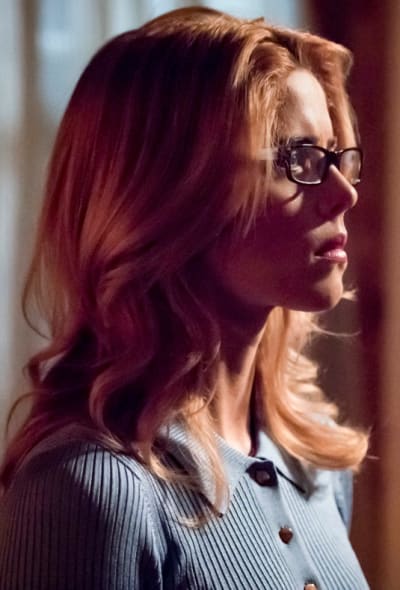 "(A return is) not completely up to me. Never say never," the actress said, via Digitalspy.
The actress went on to say that she was "nervous about what life were to hold afterwards."
"I spent seven years of my 20s on this show – people fall in love with this character that I now have to say goodbye to," she added.
Related: Arrow's Emily Bett Rickards Quits Ahead of Final Season
"She'll always be a huge part of my life, as will all these people. I'm saying goodbye to a family I've been working with for the past seven years."
"We sent her off in a beautiful way and she lives on in these people. I see her everywhere I go, so it's not totally goodbye."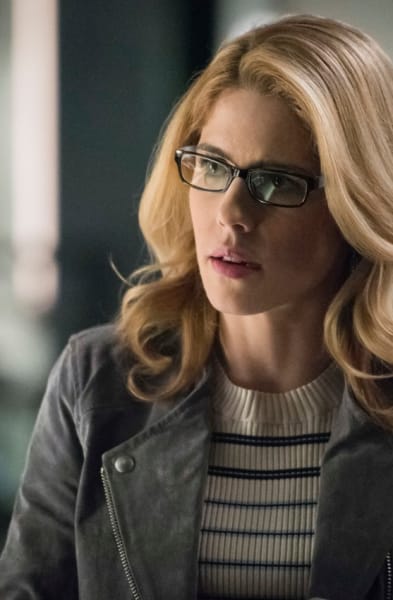 If you watch Arrow online, you know that Arrow Season 7 Episode 22 found both Oliver and Felicity retiring from Team Arrow. 
The pair departed when it emerged that Felicity was pregnant, and that Oliver's sister Emiko was intent on taking them down. 
Emiko's convoluted plan was destroy Star City and wipe out everyone Oliver knew and loved. In a wild twist, Emiko shocked Oliver by telling him she had changed her mind. 
"You need to hide," she said. 
"Your family is going to die. I made sure of it. You need to hide Felicity and the baby."
"We're stepping back," Oliver revealed to his loved ones. "We're leaving Star City. Not forever, but for now."
"The fact that the city is safe is the reason why we can leave," Felicity added.
Related: Arrow Renewed for Truncated Final Season
"I've spent a long time thinking about my legacy as the Green Arrow. I always hoped it would be saving the city, but now I know that my greatest legacy is this team," Oliver told Diggle, Rene, Dinah, and Roy.
"I started this mission alone. I was certain that I would end it alone, but the truth of the matter is that every bit of success that I've had along the way is because of all of you."
"The city is safe because of your courage, your compassion, your selflessness and your loyalty."
We were treated to key moments in Felicity and Oliver's life together through flashforwards. 
However, Felicity ultimately left with the monitor, presumably to reunite with Oliver in the show's version of the afterlife. 
What do you think of these comments?
Would be on board for Rickards to reprise her role?
Hit the comments below. 
Paul Dailly is the Associate Editor for TV Fanatic. Follow him on Twitter.