Talking about the horrors of war never grows old.
There have been many serious endeavors including Band of Brothers and The Pacific, China Beach starring Dana Delaney, and even WGNA's Manhattan. 
For every dramatic undertaking, there have been several comedic looks including classics like McHale's Navy, Hogan's Heroes, and the long-running, award-winning M*A*S*H. That's where Catch-22 comes into the equation.
Based on the book by the same name written by Joseph Heller and published in 1961.
Set during World War II, focused on Yossarian aka Yo-Yo (Christopher Abbott), a bombardier who is always looking for a way out of combat.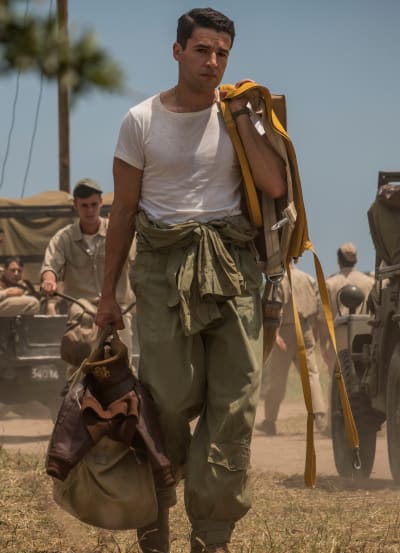 He's apolitical and values his life, which lies counter to his participation in the war.
The title references an absurd catch for enlisted men hoping to escape combat situations that ensures the only way to get out of their predicament is to be declared insane.
Cancellation Scorecard 2018-19: Which Shows Are Dead?
However, anyone who believes they are insane as a result of war is deemed sane because any sane person would try to use the insanity loophole to avoid more missions.
And even when a man's missions are almost complete, the number of missions required to get discharged are unceremoniously bumped, so the whole process begins again.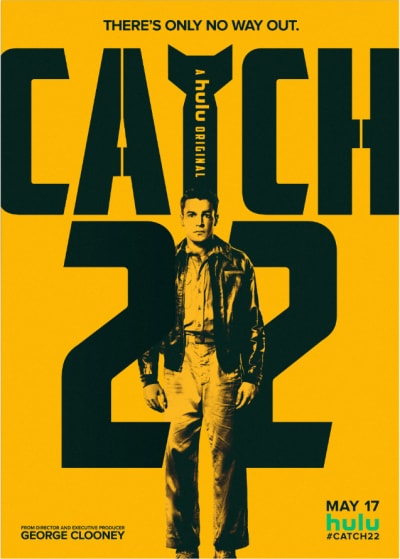 The acting on Catch-22 is stellar, and the entire production works -- sometimes in spite of itself. Clooney is best known for his work on features like Oh Brother, Where Art Thou and the Oceans franchise, so he leans into the absurd sometimes at the expense of what could have been more agonizing content.
But, it is an adaptation and not a direct product of Heller's work, and for the broadest audience in 2019 who is very far removed from war and its personal consequences, that might draw more eyes than a more stark and in-your-face presentation.
Renewal Scorecard 2018-19: Which Shows are Coming Back?
In the same way Hulu's The Handmaid's Tale breaks through the written world to offer something more relatable to the 21st Century, Catch-22 transforms something written for the page and gives it a new, distinguished life on screen.
Elsewhere on Catch-22, you'll see ridiculous and confusing bureaucracy in action.
While Yo-Yo wants to preserve his life above all else, he's also rather astute in his assessment of war. He at least considers the bigger picture while all of the officers appear oblivious to the raging war or its consequences.
Kyle Chandler's Colonel Cathcart would fit well in today's digital age, as he sometimes seems more interested in aerial shots of the after-effects of the bombardier s' missions than the bombing itself.
While Yossarian puts his life on the line daily, Cathcart is messing around with his underlings who are hoping to capitalize off of war as long as they're in the area.
Chandler plays Cathcart as if any small shred of humanity he has gets glossed over because he can't take his reality any more than Yossarian while Cathcart's sidekick, Lt. Colonel Korn, is his straight man, a somewhat unexpected turn from Kevin J. O'Connor, who has been known for his more comedic side.
New Show Watch 2019-20: All New Shows Coming to The Big 5
Major Major Major Major, who begins the series a Seargent Major Major Major quickly learns how to manipulate the system after his confusing name earns him a promotion.
Without warrant, he finds himself in a position to do some good, but as he straddles the line between Yossarian and Cathcart, he falls uselessly to both sides, and Lewis Pullman makes the most of the listless major.
And if Major Major Major Major isn't confusing enough, poor Major de Coverley gets caught in the midst of a Bologna situation in the same ilk that will only become clear upon viewing.
Hugh Laurie's de Coverley is an officer attempting to do is job properly, so his unwitting involvement with the increasingly nonsensical proceedings, of course, gets him into some hot water.
The Handmaid's Tale Season 3 Trailer Shows the Women of Gilead Fighting Back
George Clooney's Scheisskopf isn't on screen often as he's busy behind the scenes, but he makes the most of his time as always.
But the story is now, even more than it did in Heller's book, belongs to Yossarian. Accordingly, Abbott carries most of the weight of the show on his shoulders, and he does it surprisingly well. 
Abbott is best known for HBO's girls and a role he quit just as his character's storyline was progressing. He later starred as the husband of the USA hit, The Sinner during the first season but only in a supporting capacity. He's never had a role so all-encompassing as Yossarian, but it will not be his last.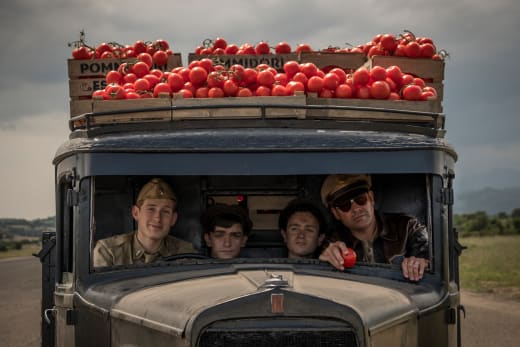 The cinematography is stunning, and the editing works well with a large number of characters, remaining focused on Yossarian but not at the cost of the supporting cast.
Despite the topic, it's a beautiful program to watch. Pops of color grab your attention much more easily than Yossarian manages to grab the attention of his officers.
Catch-22 might address it's subject matter through a satirical, darkly comedic lens but there are moments so bleak as to catch you off guard. Many of them occur when Yossarian is inside the bomb-throwing cockpit getting splattered with God knows what as the aircraft cuts through the sky during an active mission.
Nine Perfect Strangers Starring Nicole Kidman Ordered at Hulu
A little research suggests much of the set is genuine to the experiences of men at war, something I cannot recall in detail from the novel but provides a realistic backdrop for the more preposterous aspects of the story.
As with any satirical take on something as troubling as war, Catch-22 works hard never to lose sight of its subject matter.
Similar productions have suggested that humor and absurdity are necessary to get through the atrocity at hand in much the same way Yossarian searches for a less-comical way out, and it can't be a coincidence here that most of the cast looks like they're born of the same father.
It's a statement either on the facelessness of war or Yossarian's growing inability to differentiate between men expects to lose, or it could be a little of each.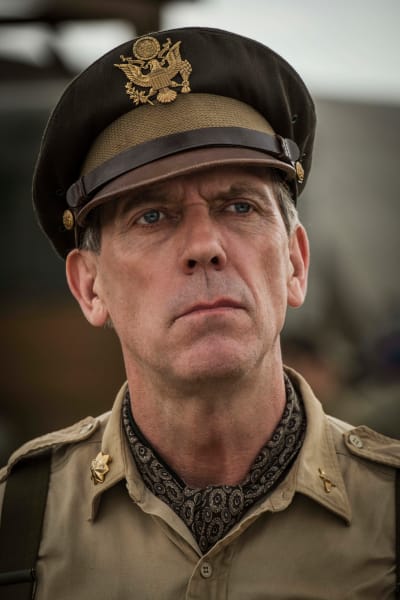 It's not an easy feat to keep up the funny antics while showcasing some gruesome on-screen material, but Catch-22 manages to straddle the line well enough that nothing ever gets too dark before you get the opportunity to laugh again.
If you're a fan of any of the shows mentioned above or HBO's Succession, you'll find yourself in familiar territory.
Joseph Heller might not be around anymore to watch this adaptation of his epic satire, but I think he'd be pleased with the results, especially if it prompts those who watched to veer around to check out the source material, as well.
Dollface: Shay Mitchell Lands Lead Role in Hulu Series
It's not M*A*S*H and might not even reach the same heights as some lesser shows over time, but Catch-22 is a worthwhile way to spend six hours, and better than most of what you've watched over a much longer period. 
It drops on Hulu Friday, May 17, and you'll find episodic reviews here at TV Fanatic to accompany your journey.
Carissa Pavlica is the managing editor and a staff writer and critic for TV Fanatic. She's a member of the Critic's Choice Association, enjoys mentoring writers, conversing with cats, and passionately discussing the nuances of television and film with anyone who will listen. Follow her on Twitter and email her here at TV Fanatic.