Empire Season 5 Episode 18 Review: The Roughest Day
Paul Dailly at .
Just when it seemed like Empire Season 5 was going to wrap with a bang, Empire Season 5 Episode 18 comes along, and completely ruins the good of the previous episodes. 
The reveal of who was in the coffin was a complete and utter dud.
It proved the creative forces are not ready to take risks a show in its fifth season should be taking.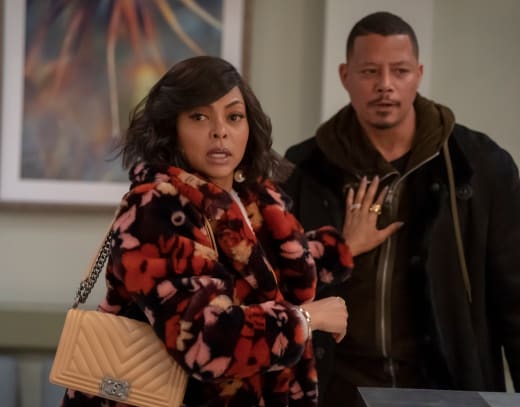 Kingsley was the lazy and predictable choice to die, and given that Empire season finales are usually heavy on the WTF moments, it went out with a whimper. 
The moment Kingsley turned the gun on Lucious, it was obvious where it was going. The stakes could have been raised much higher had Kingsley pulled the gun on one of the brothers. 
At least that would have left the question of who was in the coffin right up until the reveal.
After getting short-changed with Kingsley, I hoped the funeral would be set even further in the future with a character who resonated with viewers on an emotional level. 
Related: Enjoy UNLIMITED access to thousands of Movies and TV shows with Amazon Prime Video. WATCH ANYWHERE. CANCEL ANYTIME!  
On top of that, Andre living to fight another day after everything he's been through seems virtually impossible.
There were concerns that he would not get a heart in a timely enough manner to keep him alive.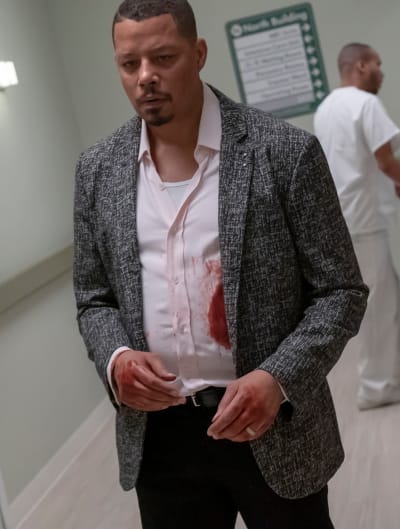 Lucious was actively trying to find a way to save Andre's life, and it's just a shame it came at the expense of his eldest son.
All Kingsley wanted was validation from his father, but instead, Lucious could not seem to stop talking about his other sons. 
In hindsight, Tracy would have been wise to keep Kingsley well away from his father instead of setting the pair up on a collision course that only one of them was going to survive. 
Tracy is such an underdeveloped character that there was no telling what she was going to do about the heart. She might have remained bitter until the end of her life and allowed Kingsley's heart to go to someone who had been waiting longer. 
Instead, she chose to do it ... for a wad of cash.
It's difficult to assess whether she figured she might as well make some change from her son's demise, or if she thought she would get a better quality of life now that she doesn't need to keep up the illness act. 
Either way, Tracy's scheming is probably not over, and it would not surprise me in the slightest if she pops up as an adversary down the line. 
Related: Empire Renewed for Season 6
There's always someone coming for the Lyons. There would be no show without someone trying to take them down. 
Megan Conway ambushing Lucious at Kingsley's funeral was about what I expected. She's tenacious, and will stop at nothing to take someone down.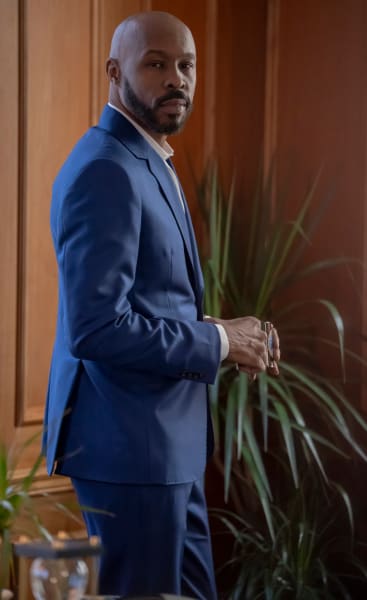 Damon Cross' appearance in Megan's office shortly after was the only payoff that worked.
As we head into Empire Season 6, Megan working with Damon will present quite an obstacle for Lucious. 
Even though we know Lucious wants to kill Damon, he won't be able to do it.
Megan will keep Cross under lock and key if she really wants to press on with her political aspirations. 
If we read the subtext here, Damon used the $20 million to get protection from Megan, and by extension, the FBI.
Lucious is not the type of person who thinks his kills through. 
He was driven by the fact that Damon is making a play for Cookie's heart. In all honesty, it's possible that Cookie will wind up with Damon. 
Lucious has broken her trust one too many times, and Cookie's choice to stay behind in New York while Lucious goes on the run solidified that.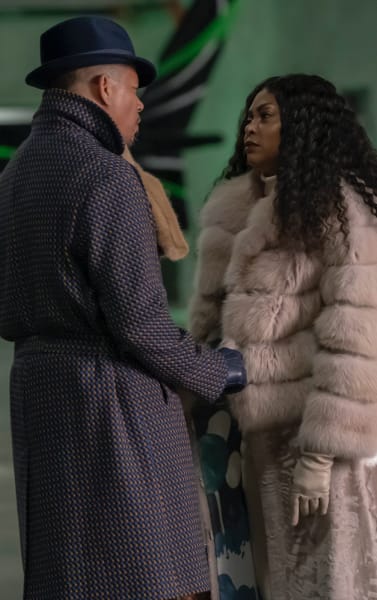 This was a pivotal moment for Lucious and Cookie.
They've crossed that line, and there's no way they're going to return from it without some blowback. 
Cookie's lies about sex with Damon only to get Lucious to go without her was a low blow, but how could she be expected to go on the run when her son is in such a dire state?
Lord knows, I want to be so mad, but I am too happy that you're alive. So, you were really trying to say goodbye to me at the roller skating rink, Andre? I wish you would have told me what was going on.

Cookie
There's nothing left to like about the pairing of Cookie and Lucious. All of the half-baked plots are wearing thin, and the entire series is suffering as a result. 
Related: Empire Season 5 Episode 17 Review: My Fate Cries Out
Still, Andre getting married was a highlight. He's been on a slippery slope ever since Anika murdered Rhonda during Empire Season 2.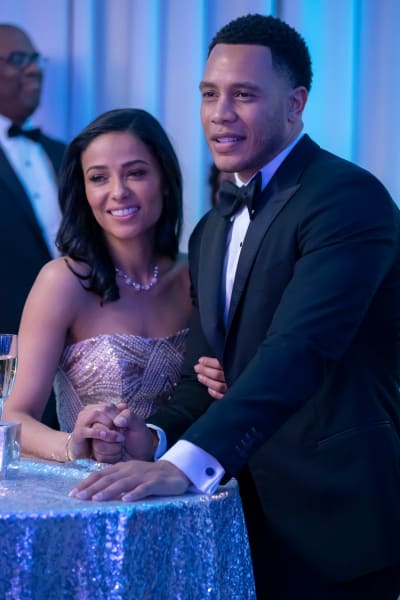 Hopefully, his brush with death will force him to change his ways. He needs to stop turning to crime to help the family business.
He's got a child of his own on the way, and that should give him some much-needed perspective on things. 
The only smart characters at this stage are Giselle and Becky. They were never going to get the recognition they deserved for pulling Empire back from the brink of destruction. 
Look, Andre, if you can't fight for yourself, then I will fight for you.

Cookie
They are a force to be reckoned with and their record label should provide some storylines away from the Lyons on Empire Season 6. 
That's all I got, Empire Fanatics. This was far too subdued for an Empire finale, and it is definitely the worst season-ender this show has offered.
What did you think of it all?
Hit the comments below. 
Remember you can watch Empire online right here via TV Fanatic. 
Get caught up right now!
Empire returns in the fall. 
Paul Dailly is the Associate Editor for TV Fanatic. Follow him on Twitter.