Ellen Pompeo Defends Her 'Toxic Work Environment' Comment About Grey's Anatomy
Paul Dailly at .
Ellen Pompeo is setting the record straight following backlash over her recent comments about Grey's Anatomy. 
The popular actress recently stunned fans of the show by opening up to Empire star Taraji P. Henson about life on the Grey's Anatomy set, saying that the show was a "really toxic work environment" during the earlier years. 
"Hey! Anyone having feelings over Variety piece. It's not worth getting yourself upset over not singling anyone out..," her first tweet read.
"As a show we all had a part to play in the environment me included..as many workplaces do.. We changed that story. That's the story we all have the power to change!"
The 49-year-old previously admitted to Henson that her aim was to change the environment because she knew the show resonated so well with viewers. 
Related: Ellen Pompeo Almost Quit Grey's Anatomy: Get All the Details
She wanted to change the narrative so that the series was a joy for everyone working on it.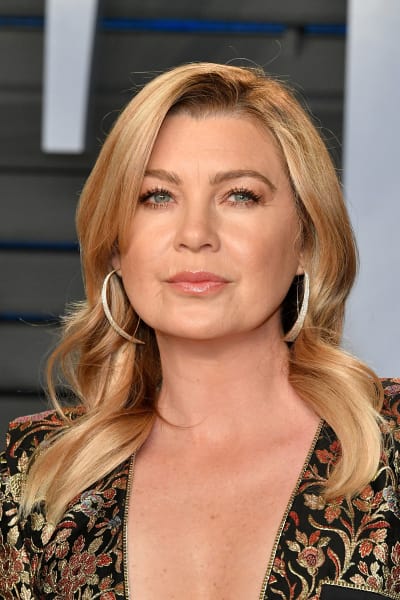 But Pompeo reiterated on Twitter that her intention was not to "shade" anyone associated with the long-running medical drama. 
"None of my comments in print are ever meant to shade anyone. That's so not productive," she explained in the second tweet.
"My words about my journey are always meant to inspire and reflect. My shade is very obvious when I'm not subtle about it you all should know that!!"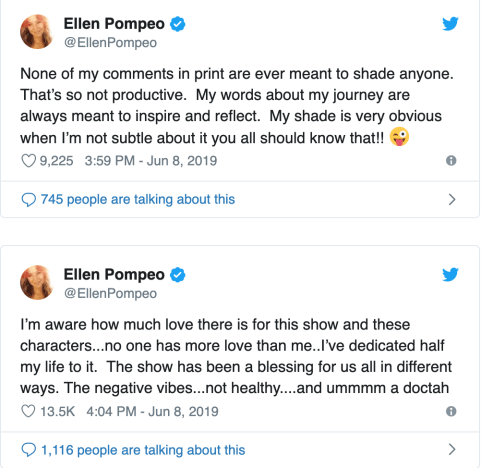 "I'm aware how much love there is for this show and these characters… no one has more love than me.. I've dedicated half my life to it," Pompeo said in conclusion.
"The show has been a blessing for us all in different ways. The negative vibes…not healthy….and ummmm a doctah."
Related: Grey's Anatomy Boss Teases Reunion for Two Characters
Despite Pompeo opening up about things on the set not being healthy during the earlier seasons, it sure sounds like the environment is a positive one now. 
ABC recently renewed Grey's Anatomy for not one, but two seasons, meaning it will remain on the air through 2021.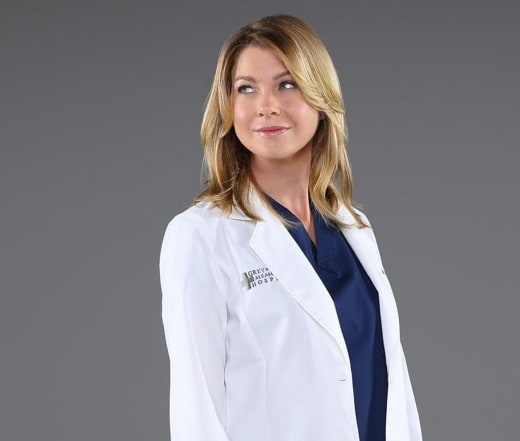 The show remains a solid option for the network, with the most recent season being ABC's highest-rated drama series by wide margins. 
What are your thoughts on these comments?
Hit the comments below. 
Remember you can watch Grey's Anatomy online right here via TV Fanatic.  
Grey's Anatomy returns for Season 16 in the fall. 
Paul Dailly is the Associate Editor for TV Fanatic. Follow him on Twitter.