Fanatic Feed: The Walking Dead Spoilers, Big Mouth's BIG Renewal, and More!
Paul Dailly at .
Here is a wrap up of all the news you need to know from Friday, July 26, 2019. 
Netflix is keeping Big Mouth around ... for at least three more seasons!
The streamer has handed out a renewal for seasons four, five, and six of the Emmy Award-nominated series.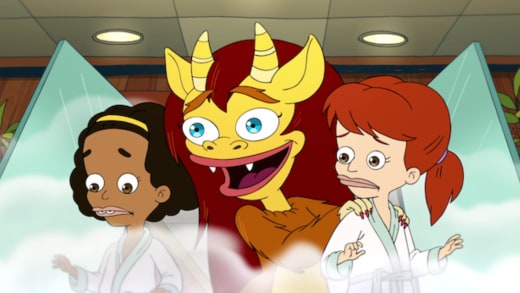 Such renewals are a big deal for Netflix, given that most shows have failed to pass three seasons. 
"Big Mouth brilliantly captures the most awkward phase in a person's life, puberty, in a hilarious yet heartwarming way," Mike Moon, head of adult animation for Netflix, said in a statement.
Related: Lucifer: Netflix Orders MORE Episodes
"We couldn't be more excited to continue our relationship with Brutus Pink and bring more stories, more humor, and more hormones to Netflix members around the world."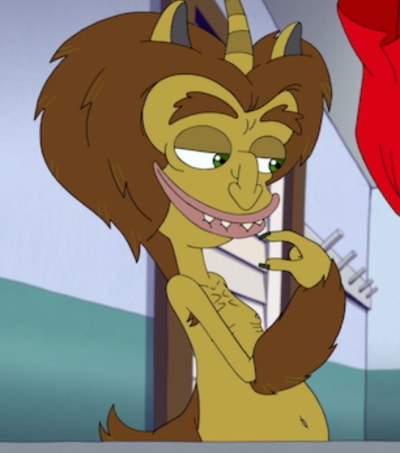 "Netflix has given us the best creative experience imaginable, and we've been able to build an amazing community of talented writers, actors, producers and artists. We're thrilled to be continuing with everyone for years to come." said the Brutus Pink team. 
The third season is slated to arrive in the fall, so this is great news for fans who have been wondering whether the show will succumb to the rumored three season rule for many shows. 
Related: The Walking Dead Season 10 Photos Tease a New Whisperer
Over on AMC, the cabler has released the official synopsis for The Walking Dead Season 10, and it sounds creepy!
Have a look below:
"The Walking Dead is a story that started 10 years ago with one man trying to find his family," it begins. 
"That family grew and gradually communities took shape. They fought and survived, thrived and gave birth to a new generation."
"It is a tale of humankind and there are more stories to tell. It is now Spring, a few months after the end of Season 9, when our group of survivors dared to cross into Whisperer territory during the harsh winter."
Related: The Walking Dead's Melissa McBride Fought to Save Carol
"The collected communities are still dealing with the after effects of Alpha's horrific display of power, reluctantly respecting the new borderlines being imposed on them, all while organizing themselves into a militia-style fighting force, preparing for a battle that may be unavoidable."
"But the Whisperers are a threat unlike any they have ever faced. Backed by a massive horde of the dead it is seemingly a fight they cannot win."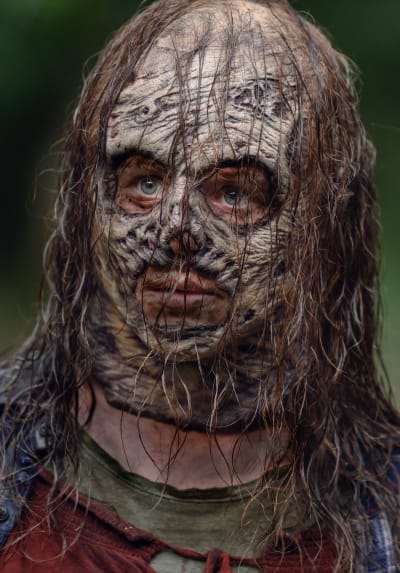 "The question of what to do and the fear it breeds will infect the communities and give rise to paranoia, propaganda, secret agendas, and infighting that will test them as individuals and as a society."
"The very idea of whether civilization can survive in a world filled with the dead hangs in the balance."
Sounds crazy, right?
Related: Breaking Bad Movie Ordered
Over on the development front, it has been revealed that Bryan Cranston and his Moonshot Entertainment production company are leaving Sony Pictures TV behind. 
Deadline is reporting that Cranston has signed a multi-year overall deal at Warner Bros. Television Group. 
"I launched the company six years ago with an insatiable curiosity to discover unique, character-based storytelling, which has been a key to Moonshot's success," Cranston said.
"My producing partner, James Degus, and I are excited to continue the journey at Warner Bros., where we will expand on an eclectic slate of ideas that aim to connect with the heart and mind."
Finally, Fox has ordered a third season of Gordon Ramsay's 24 Hours to Hell and Back. 
Deadline is reporting that the hit reality series will be back for 10 more episodes. The show is averaging 4.5 million total viewers and a 1.4 rating among adults 18-49. 
Paul Dailly is the Associate Editor for TV Fanatic. Follow him on Twitter.