13 Reasons Why: 9 Bombshells From the Season 3 Premiere!
Paul Dailly at .
It's finally back!
13 Reasons Why launched its third season Friday on Netflix. All 13 episodes were made available to audiences around the world. 
As expected, the premiere was filled with twists and turns, so it's time to unpack some of the biggest twists.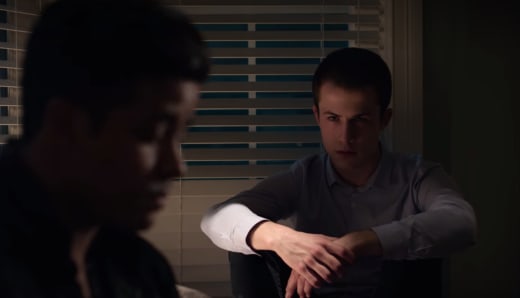 The Teenagers Covered Up The Almost School Shooting
13 Reasons Why Season 2 concluded with Clay holding a rifle after helping get Tyler away from the school. Tyler intended to open fire and get some revenge for everything he went through. 
Related: 13 Reasons Why Renewed for Final Season
Clay recognized what was happening and rallied up the troops with the aim of keeping the teenager away from the confines of the law. 
It's bizarre that they managed to cover the whole thing up, but eight months have passed in the premiere, and nobody has batted an eyelid.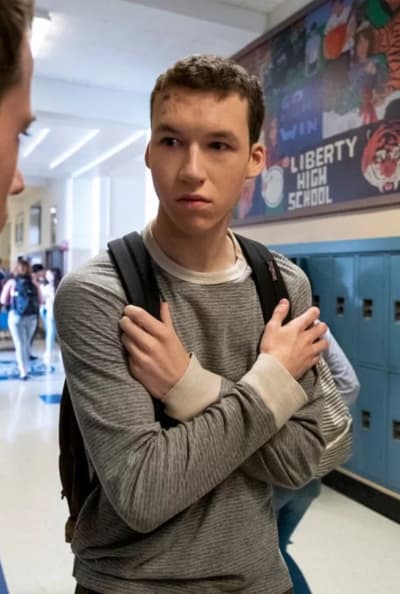 Tyler Did Not Expect to Return Home
The teenager knew he was either going to be killed or sent away for a long time. That's why he left his mother the note with the USB stick. He didn't want to be remembered as a kid who randomly killed several teenagers. 
He wanted his mother to know the truth.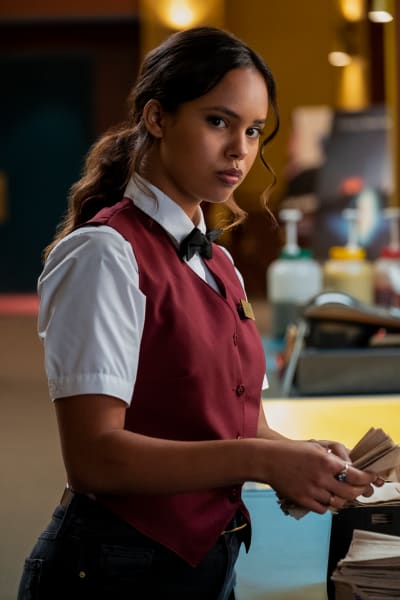 Jessica Incited a Riot at a Football Game
Jessica is done letting people hurt her. As such, we pick up in the aftermath of a Homecoming football game between Liberty High and Hillcrest. 
The latter is the school Bryce Walker moved to months before. Given that the teenagers at Liberty knew much about Bryce's misdeeds, it was inevitable that there would be some sort of altercation. 
Related: The OA Canceled at Netflix
But we learned from the principal that Jessica was the one who started it. The footballers all showed up to school the following Monday with cuts and bruises, and Hillcrest is threatening lawsuits. 
Yikes. 
Bryce Walker is Missing
Netflix previously confirmed that 13 Reasons Why Season 3 would feature a murder mystery centering around Bryce Walker and who killed him. 
It's a decent season-long arc, especially with such a huge pool of suspects. On the premiere alone, we learned that the teenager was missing after walking off the football field. 
Clay Wanted Bryce Dead
It's hard to imagine Clay being the killer, but this show likes to play with expectations. Clay was taken to the police station and learned that his nemesis was missing. 
Related: 13 Reasons Why Removes Controversial Suicide Scene
After learning that Clay told Bryce he was going to kill him, we got the revelation that Clay had text him to say the same. 
The exchange went like this:
Clay: I'm fucking going to kill you. 
Bryce: Buddy. Let's talk. 
Clay: I don't want to talk. I want you dead. 
With Bryce missing, Clay knows this is going to come back to haunt him. 
Nora Walker Hated Her Son
Nora learned the truth about her son on 13 Reasons Why Season 2 and she was disgusted.
Early into the premiere, however, she let herself into the interview room at the police station that Clay was in to grill him about her son's whereabouts.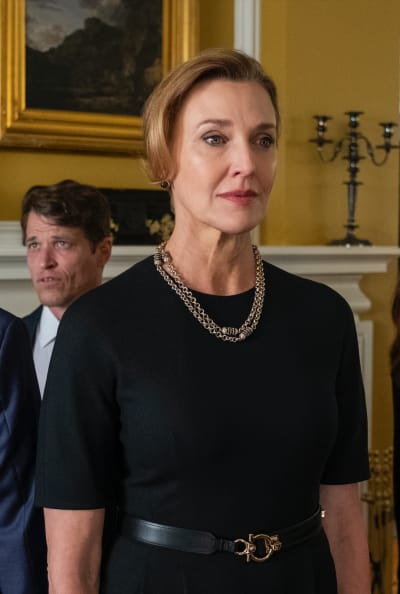 Yet, in a flashback, she was cold towards Bryce when he returned home for the weekend. It was clear she couldn't forgive him for the things he's done. 
Related: 19 Underappreciated TV Moms Who Deserve More Credit
Another pivotal scene involved Nora blaming the school for what happened. Could she have carried out the murder and tried to blame someone else?
It would be predictable, but it's a theory!
Justin is Hiding Something
Justin was one of the teenagers involved in the riot. When him, Clay, and Ani chat at Monet's, it's clearly he's shaken up, leading Clay to believe he's hiding something from him. 
Ani Knew Bryce More Than Anyone Else, Apparently
Ani first came across Bryce when he was crying at his grandfather's house, and thanks to the power of narration, she dished that she knew a different side to Bryce that nobody else knew. 
That scene was followed up with a scene in which Ani was swimming, and Bryce showed up. It certainly implied they were going to be fast friends. So, there's that. 
We also need to take into consideration that Bryce was saying he needed her. 
Ani Was Cleaning Up Blood
The first scene was set in the present, and we were introduced to Ani, the new kid in town. She was desperately trying to rinse blood out of what looked to be a T-shirt. 
She followed that up by telling everyone about Clay being carted out of the school by the police. Through flashbacks, we learn that she is trying to crack the case alongside the audience.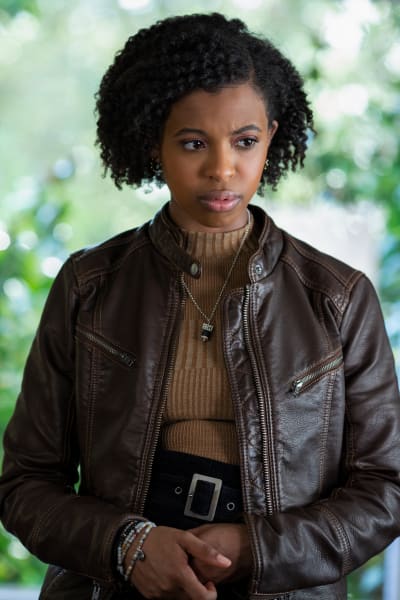 The show certainly seems to be following a similar format to How to Get Away with Murder, and we're hooked!
What about you, 13 Reasons Why Fanatics?
Who do YOU think killed Bryce Walker?
What are your thoughts on Ani? 
Stay tuned to TV Fanatic for more 13 Reasons Why coverage. 
Paul Dailly is the Associate Editor for TV Fanatic. Follow him on Twitter.