Showtime at TCA: Homeland Delayed, Halo Casts Leads, Gal Godot Series, and More
Paul Dailly at . Updated at .
If you were hoping for a premiere date for Showtime's delayed final season, then we have some good and bad news. 
Homeland Season 8 has been delayed once again, but we do have a premiere date. That's a silver lining, right?
The premiere date is set as Sunday, February 9, 2020.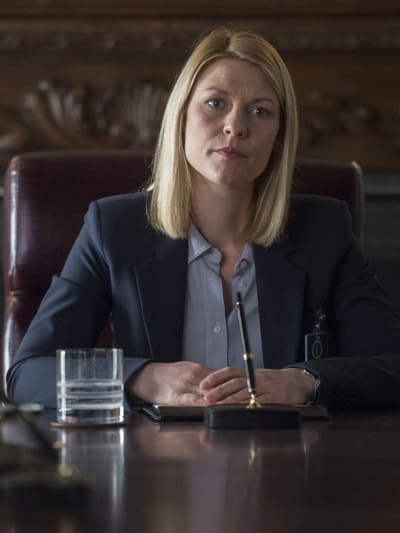 As you are probably well aware, the series was supposed to return in June, but it was delayed to fall, and now it will be sitting out of 2019 entirely. 
While it's common for many to think that there are issues with the final season's quality, Showtime president of entertainment said that the delay is a result of the production demands of an international series. 
Related: Showtime Sets Premiere Dates for Ray Donovan, Shameless, Kidding
"Homeland is an ambitious series — especially in its final season," he told reporters Friday at the Television Critics Association summer press tour.
"[Showrunner] Alex [Gansa] wants to go out proudly, and that has involved production in multiple countries at times and in places that have some issues. It just takes time.
"There have been no missteps," Levine added.
"It's been a relatively smooth process. But it's a very ambitious production schedule and it has taken more time than we [anticipated]."
Showtime also dropped the official logline for Homeland Season 8. You can read it below.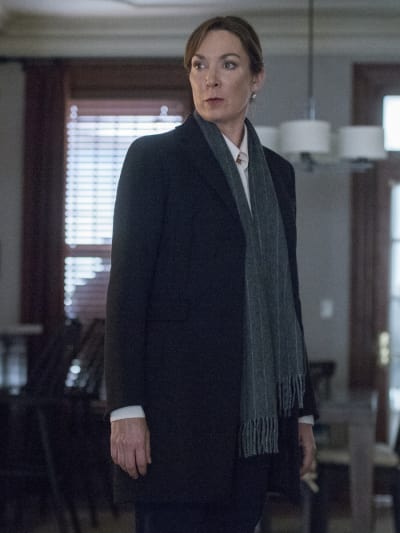 The final season of Homeland finds Carrie Mathison (Danes) recovering from months of brutal confinement in a Russian gulag.
Her body is healing, but her memory remains fractured — which is a problem for Saul (Mandy Patinkin), now National Security Advisor to the newly ascendant President Warner (Emmy and Golden Globe winner Beau Bridges).
The top priority of Warner's young administration is an end to the "forever war" in Afghanistan, and Saul has been dispatched to engage the Taliban in peace negotiations.
But Kabul teems with warlords and mercenaries, zealots and spies — and Saul needs the relationships and expertise that only his protégé can provide.
Against medical advice, Saul asks Carrie to walk with him into the lion's den — one last time.
Related: Halo TV Series Ordered at Showtime
Elsewhere at TCA, Showtime also unveiled the first casting details for the upcoming Halo TV series adaptation. 
Natascha McElhone (CALIFORNICATION),Emmy nominee Bokeem Woodbine (Fargo), celebrated Indian actress Shabana Azmi (Fire), Bentley Kalu (Avengers: Age of Ultron), Natasha Culzac (The Witcher) and Kate Kennedy (Catastrophe) are joining the cast of the highly-anticipated SHOWTIME series HALO, based on the iconic Xbox® franchise, as series regulars
McElhone will star as two characters – Dr. Catherine Halsey, the brilliant, conflicted and inscrutable creator of the Spartan supersoldiers and Cortana, the most advanced AI in human history, and potentially the key to the survival of the human race.
Woodbine will play Soren-066, a morally complex privateer at the fringes of human civilization whose fate will bring him into conflict with his former military masters and his old friend, the Master Chief.
Azmi will play Admiral Margaret Parangosky, the head of the Office of Naval Intelligence.
The series will also introduce three all-new characters to the Halo universe. British actor Kalu will play Spartan Vannak-134, a cybernetically augmented supersoldier conscripted at childhood who serves as the defacto deputy to the Master Chief.
British actress Culzac will star in the role of Spartan Riz-028 – a focused, professional and deadly, cybernetically enhanced killing machine.
Related: Halo TV Series Finds Its Master Chief
Kennedy stars as Spartan Kai-125, an all-new courageous, curious and deadly Spartan supersoldier.
Yerin Ha was previously announced playing the new character Kwan Ha, a shrewd, audacious 16-year-old from the Outer Colonies who meets Master Chief at a fateful time for them both.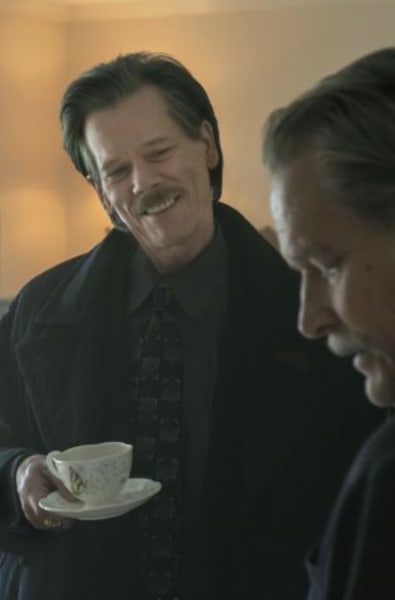 Over on the renewal front, the premium cabler has ordered up a second season of Kevin Bacon-fronted drama, City on a Hill. 
The series is not pulling in decent ratings, at least in live+same day metrics. It is averaging around 500k viewers along with a paltry 0.06 rating. 
However, Showtime maintains that the series is building to 3.5 million total viewers when all platforms are factored in. 
"City on a Hill is that addictive kind of meaty and messy show we love at Showtime," said the cabler's president, Gary Levine, in a statement.
"With the inspired pairing of Kevin Bacon and Aldis Hodge and the inspired writing of Tom Fontana and Chuck MacLean, we believe there is a rich future for this compelling series."
Showtime also confirmed that The L Word Generation Q would debut Sunday, December 8 at 10/9c. 
The eight-episode revival, reunites original series stars Jennifer Beals, Katherine Moennig, and Leisha Hailey. 
The sequel series will give us details on what life is like for Bette Porter, Shane McCutcheon, and Alice Pieszecki, and introduce "a new generation of self-possessed LGBTQIA characters.
Those characters includ Dani Nùñez (In the Vault's Arienne Mandi), Micah Lee (newcomer Leo Sheng), Finley (Grimm's Jacqueline Toboni), Sophie Suarez (The Code's Rosanny Zayas) and Gigi (The Deuce's Sepideh Moafi).
All will be experiencing love, heartbreak, sex, setbacks and success in Los Angeles.
Finally, there is good news for Gal Godot fans who also love the allure of old Hollywood and ... scientific discoveries!
Showtime also confirmed that Godot will be starring in the limited series about film actress and inventor, Hedy Lamarr from Sarah Treem (The Affair), Warren Littlefield (The Handmaid's Tale), and Endeavor Content.
"The life of Hedy Lamarr was a truly fascinating one. She stood at the forefront of many issues that challenge women and our society today," said Showtime's President of Entertainment Jana Winograde.
"In Gal Gadot, we have found the transcendent actress to portray the deeply complex Lamarr. And with the award-winning talents of Sarah Treem and Warren Littlefield, this is going to be a special series."
Gadot had wanted to do a project about Lamarr who has been referred to as a real life Wonder Woman.
If you're unfamilar, Lamarr's inventions led to modern wifi and GPS.
Treem will write the series that will cronicle Lamarr's life and career.
What are your thoughts on all this news?
Hit the comments below. 
Paul Dailly is the Associate Editor for TV Fanatic. Follow him on Twitter.