The OA Canceled After Two Seasons at Netflix
Paul Dailly at . Updated at .
Netflix is parting ways with another series. 
The streamer has confirmed that The OA is done after two seasons, according to The Hollywood Reporter.
Given that four months have passed since The OA Season 2 hit the air, this should not be much of a surprise.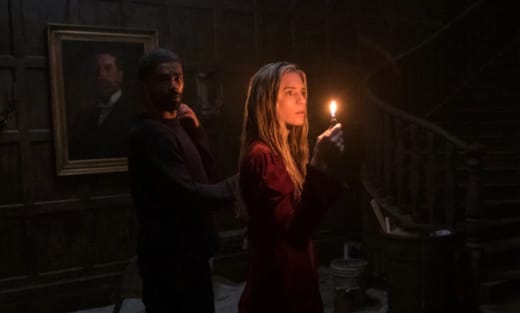 Netflix tends to make decisions on series when four weeks have passed since their premiere because it allegedly takes viewership in the first 28 days as a measure of success. 
Related: Designated Survivor Canceled Again
"We are incredibly proud of the 16 mesmerizing chapters of The OA, and are grateful to Brit and Zal for sharing their audacious vision and for realizing it through their incredible artistry," said Netflix head of originals Cindy Holland of the decision to end the series.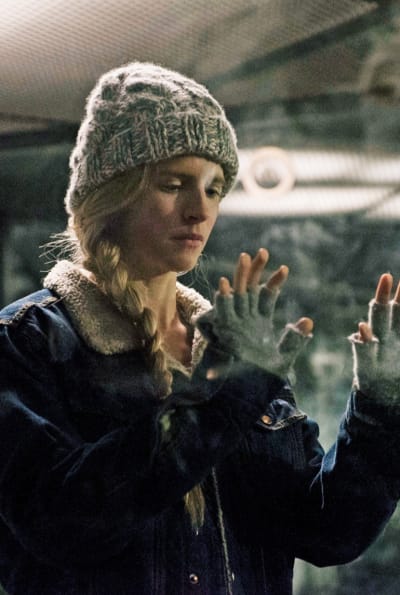 "We look forward to working with them again in the future, in this and perhaps many other dimensions."
The OA was a hit with critics, with its freshman season scoring an approval rating of 77 percent on Rotten Tomatoes. 
Related: Lucifer: Netflix Orders MORE Episodes
The sophomore run was much better received with a 92 percent rating, but the second season marks the end of the line for the series. 
The streamer generally keeps quiet about viewership numbers, being selective in which series it releases data for.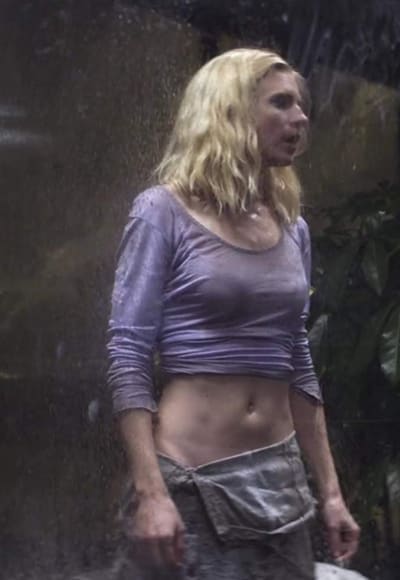 If there was a big dip between seasons, then the over two-year wait from Season 1 to Season 2 could be to blame. 
The OA was created and executive produced by Marling and Batmanglij. Marling appeared in both seasons as Prairie Johnson, a young woman who returns after being missing for several years. 
Related: Glow Season 3 Review: Lights Don't Shine as Bright in New Season
Despite being blind when she went missing, her vision returns when she resurfaces and is called "The OA."
Netflix has garnered a lot of heat of late for canceling its original series. When Netflix first arrived on the scene, ending series without pre-planned final seasons uncommon. 
But now that Netflix has become the most popular subscription streaming platform in the world, it is making more controversial decisions than ever before. 
Santa Clarita Diet and One Day at a Time were both canceled without conclusive endings, despite both garnering rave reviews from critics. 
The latter was recently saved by Pop TV and will return for another season. Santa Clarita Diet, however, was less fortunate.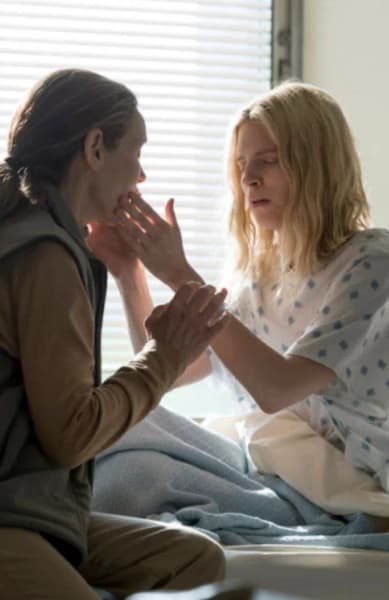 Still, Netflix is in the business of saving canceled shows from broadcast TV. Both Lucifer and Designated Survivor were saved following cancellations from their broadcast homes last year. 
However, while Lucifer has been renewed for one additional season, Designated Survivor has been canceled once again. 
Related: Chambers Canceled at Netflix
Getting a streaming series saved after cancellation is a difficult endeavor because Netflix has complicated terms which prevent series from returning from the dead.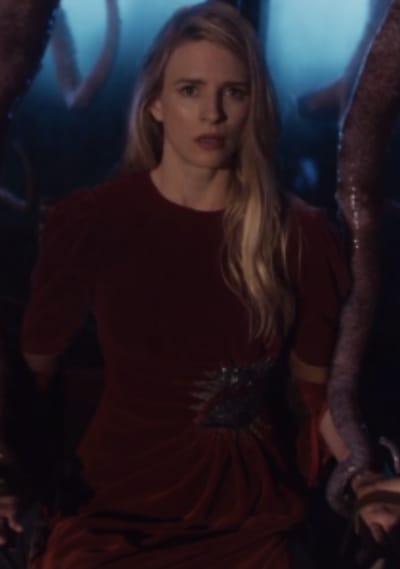 The bad news for The OA in this scenario is that it is distributed by Netflix Studios much like Santa Clarita Diet, meaning that a revival from another network is unlikely. 
UPDATE: BRIT MARLING SPEAKS OUT VIA INSTAGRAM ON DECISION TO END SERIES. 
"Zac and I are deeply sad not to finish this story," begins in her emotional goodbye to the series. 
"The first time I heard the news I had a good cry. So did one of our executives at Netflix who has been with us since the early days when we were sketching out Hap's basement on the floor of our production office in Queens."
"It's been an intense journey for everyone who worked on and cared about this story.
"Someone once asked me on a panel, 'Why are you so obsessed with sci-fi?' I hadn't realised I was 'obsessed' or even that most of the narrative I'd written to date had been inside the genre of speculative fiction.
"I was caught off guard. The question had come out a bit like an accusation from someone who didn't enjoy the genre, so I think I said something like, 'Uh, it's fun to world build?'
"But I've thought about that question a lot since then and I think an answer closer to the truth is this: It's hard to be inspired to write stories about the 'real' world when you have never felt free in it.
"As a woman writing characters for myself and other women, it has often felt to me as if the paved roads for travel in narrative are limited.
"Perhaps one day I will be evolved enough as a writer to pave my own roads in 'reality' (Elena Ferrante!), but to date I have often felt stymied.
"I can write about the few women 'on top', but then I am perpetuating the same hierarchies that oppress us (and just asking to shift the oppression to someone else)."
Lucifer: Netflix Orders MORE Episodes!
"I can write about the vast majority of women on the economic bottom, but the power of moving images and charismatic actors often glamorises or perpetuates the very stereotypes the film hopes to critique.
"I can write about self-deprecating women who expose the abundant gender inequalities for a good laugh, but then, as Hannah Gatsy pointed out in her brilliant story Nanette, I am in some ways trading my humiliation for my pay check and the chance to be let in.
"Science fiction wiped this 'real' world clean like an Etch-A-Sketch. Science fiction said imagine anything in its place. And so we did.
"We imagined that the collective is stronger than the individual. We imagined that there is no hero. We imagined that the trees of San Francisco and a giant pacific octopus had voices we could understand and ought to listen to.
Designated Survivor Canceled AGAIN
"We imagined humans as one species among many and not necessarily the wisest or most evolved. We imagined movements that got unlikely people in rooms together, got them moving, got them willing to risk vulnerability for the chance to step into another world.
"That is what The OA has been for Zal and I and every other artist who joined us. The chance to step into another world and feel free in it. We feel profound gratitude to Netflix and the people we have worked with there for making it possible to make Part I and Part II.
"We feel proud of those 16 uncompromised hours. In large part, millions upon millions of you have given us this sense of pride by watching - with the comments you've left, the art you've made, the Reddit theories you've sown, the movements you've performed in public squares, bedrooms, nightclubs and backyards all over the world.
"While we cannot finish this story, I can promise you we will tell others. I haven't figured out any other effective coping mechanism for being alive in he anthropocene.
"And maybe, in some ways, it's okay not to conclude these characters. Steve Winchell will be suspended in time in our imaginations, infinitely evolving, forever running after and finally reaching the ambulance and OA. With love, Brit." 
Paul Dailly is the Associate Editor for TV Fanatic. Follow him on Twitter.