13 Reasons Why Adds Gary Sinise for Major Final Season Role
Paul Dailly at .
Gary Sinise is heading back to the small screen. 
The CSI: New york grad has joined the cast of 13 Reasons Why Season 4, according to The Hollywood Reporter. 
The outlet reports that the talented actor is taking on the role of Dr. Robert Ellman, an adolescent and family therapist.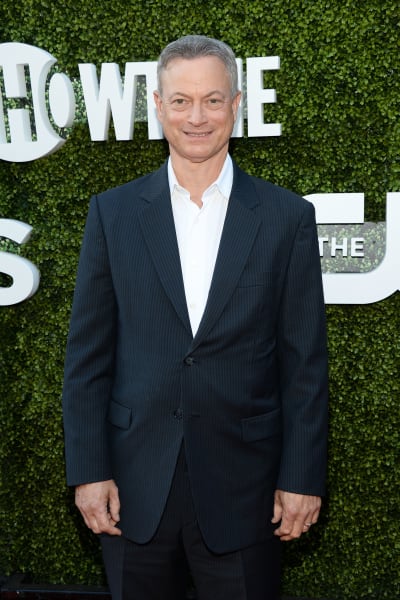 He's described as "compassionate, incisive, and having a no-nonsense approach."
Dr. Ellman will attempt to bring Clay Jensen (Dylan Minnette) back from the brink of darkness.
"From the first moments we conceived of the role, I thought of Gary Sinise, but hardly dared to dream it might happen," says series creator and showrunner Brian Yorkey in a statement.
Related: 13 Reasons Why: 9 Bombshells from the Premiere
"A consummate actor and first-rate human, Gary brings the exact combination of toughness, smarts, and heart the character needs. We're all thrilled and honored to have him join us for this pivotal role in our final season."
Clay has been through a lot throughout the entirety of the show's run. He was part of what appeared to be a witchhunt for the murder of a boy at his school. 
He also had to deal with the loss of his love interest during the show's first season. He's been struggling to cope with everything thrown at him. 
Related: 13 Reasons Why Renewed for Final Season
It makes sense that he would be referred to someone who can help, especially when you consider the fact that Clay's life is going to get worse in the final season. 
He and his friends pinned the murder of their classmate on another classmate who died in prison. 
They thought the secret was solid, but a face from the past returned in the closing scenes of the third season, presumably with the aim of revealing the truth. 
On top of that, the guns that Clay and his friend hid for another friend were seemingly found by fishermen. 
So, yeah, Clay's going to be in for another testing time during the final season. 
What are your thoughts on this? 
Paul Dailly is the Associate Editor for TV Fanatic. Follow him on Twitter.